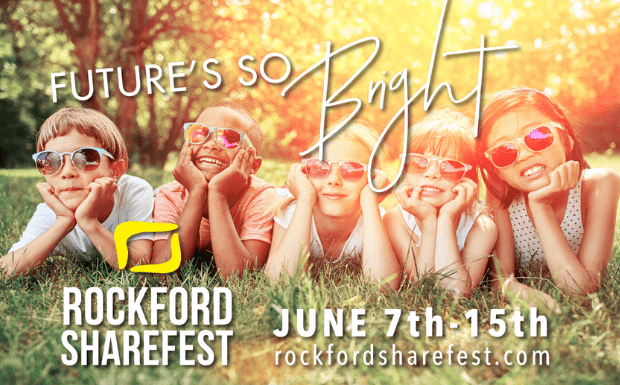 Team 95.3 The Bull rolled-up their sleeves this week and got to work with Rockford Sharefest 2019 at the YMCA Children's Learning Center (Photos below!) and now the project moves to Davis Park, along the Rock River in downtown Rockford through Saturday, June 15th! Volunteers are still needed across all dates, three 4-hour shifts per day. It's a great opportunity to gather your friends, family, co-workers and easily give back and contribute to the continuous progress being made right here in our community! All tools and supplies are provided, and closed-toe shoes are required. Check out available volunteer shifts HERE.
More about Rockford Sharefest:
"Rockford Sharefest exists to identify, develop and lead projects that empower and release volunteers and donors to use their God-given gifts, abilities and resources to make an impact for the common good. Rockford Sharefest is bringing help and hope with no strings attached.
Since 2007, Rockford Sharefest has done major makeovers in Rockford, Illinois public schools. You can find out more about the Schools Project here. In the early spring of 2010, we led a project to pack and send one million meals to Haiti to help feed the victims of the earthquake. And Rockford Sharefest has been working on an ongoing basis to refurbish the MELD emergency shelter, a home for homeless teenage mothers in Rockford, Illinois."
Photos: Rockford Sharefest 2019