Sometimes the weekends are just to "icky" to even leave the house. We had such a weekend but decided to venture out to grab some lunch at our favorite spot; Gerry's Pizza in Rockford.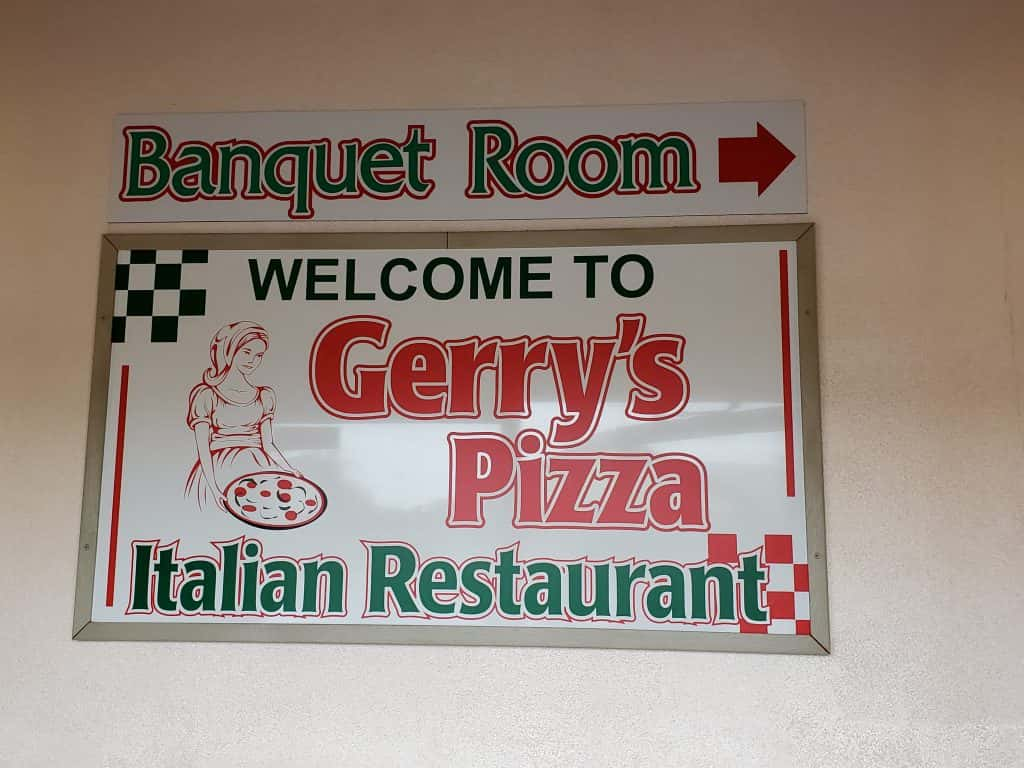 We LOVE this quaint, little Italian eatery just off of Bell School Road at 7430 Argus Drive in Rockford. Gerry's Pizza has great lunch specials that will definitely fill you up without emptying your wallet. One of our personal favorites is their Italian Beef Sandwich. It's priced right, and in our opinion, is the best Italian Beef in town! They have fantastic pizza, pasta and lasagna. Their house soup is Italian Wedding, which is delicious.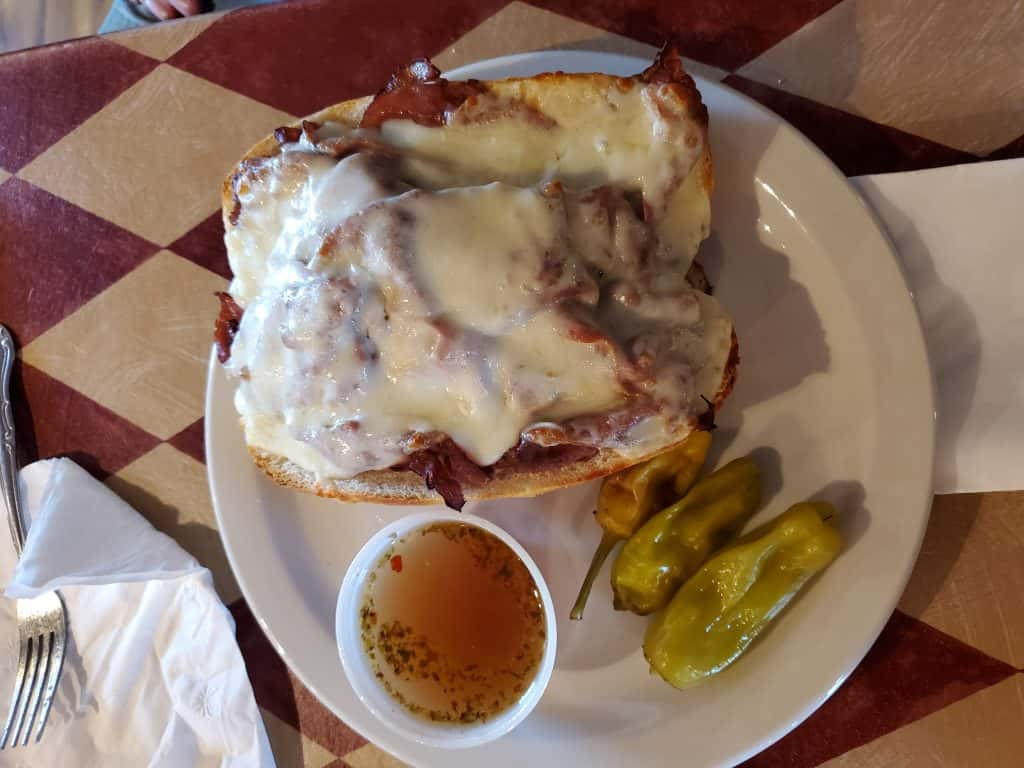 One of my "go to" lunch favorites is their ravioli. It's smothered in their homemade sauce and I usually get an Italian Sausage Link on Top. [Unfortunately, I forgot to get mushrooms this time 🙁  ….heavy sigh….so sad ] The great thing is, that it's a HUGE portion for lunch and you get soup or salad and warm fresh bread with it. So Yummy!
We each had a glass of wine, special salad and our entrees and our bill was only $30.00!! Plus, because the portions are so generous, we had enough to take home as a snack for later!
After lunch, we headed home for the day to just hang out and relax. Honestly, sometimes you just need to do that. Especially when the weather is gloomy, cold and rainy. So, we lit the fireplace and watched a little TV. After a while, we got kind of bored, so we decided to pull out the board games. This is a forgotten past time that we highly recommend that people bring back. We, of course, have all of the old standby's: Monopoly, Clue, Scrabble, Etc. With winter swiftly approaching, you can seriously keep the kids out of trouble by introducing them to games that come on boards instead of on the computer. This is a fantastic way to spend some family time. Make sure that all electronics are put away. Designate this time as "no technology" time. You're kids will thank you for it later.
We also love to cook. This is another great way to spend a cloudy, rainy day with your family. Why not cook a meal together? Even if it's just making a batch of cookies, it's a fantastic way to catch up with what's going on in each other's lives. We tend to forget in our modern day world, that sometimes, you just need to pause and hang out with the ones that you love.
Who knows where next weekend will take us on "Half A Tank". If you have any ideas on where to go or what to see, please comment below.