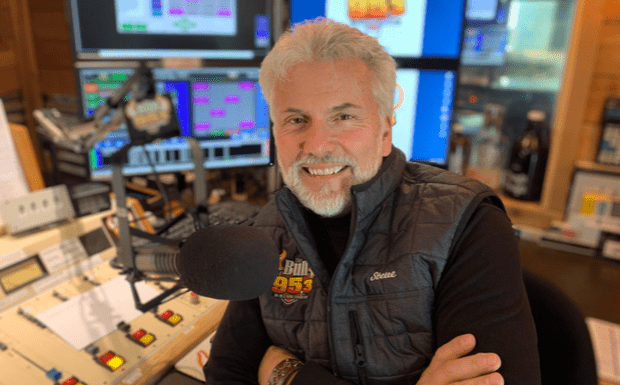 Longtime Rockford morning radio personality and influencer, Steve Summers, and 95.3 The BULL have agreed to terms on a "lifetime agreement" that will keep the local legend hosting the morning show on the 5-year-old country radio station until Steve decides to retire from full-time work.
"We got real lucky in the summer of 2016 when Steve became a free agent and we were able to add him to our growing country brand in the Stateline area," said Mike Paterson, General Manager of Mid-West Family in Rockford, DeKalb, and Springfield, IL.  "Steve made an immediate difference in our on-air product, community involvement, and most important, results for our advertisers."
Summers joined 95-3 The BULL after a long career at WXXQ Freeport, where he was the morning host for two decades and the long-time program director.
"What an incredible feeling to be appreciated for your skill set and to be working for a company that appreciates you on the team. To be able to go on vacations and be assured of employment when you return,  and to have the ability to control your own destiny and path is truly unique in any business. This opportunity is a testimonial to the commitment Mid-West Family has to Rockford, to my family and me. I am honestly blessed," said Summers, who moved to Rockford after graduating from the University of Wisconsin-Whitewater.
Mid-West Family purchased the Rockford radio stations in 2014 and signed on 95.3 The BULL shortly thereafter.
"Mid-West Family has a long history of having people work for many years with our company and retire with us," said Paterson.  "Our Michigan, Lacrosse, and Madison operations have had some 40-year employees finish their career with us.  I'm excited that Steve can see that although media can be a volatile business, we try to operate with a people-first culture where individuals can grow and thrive."