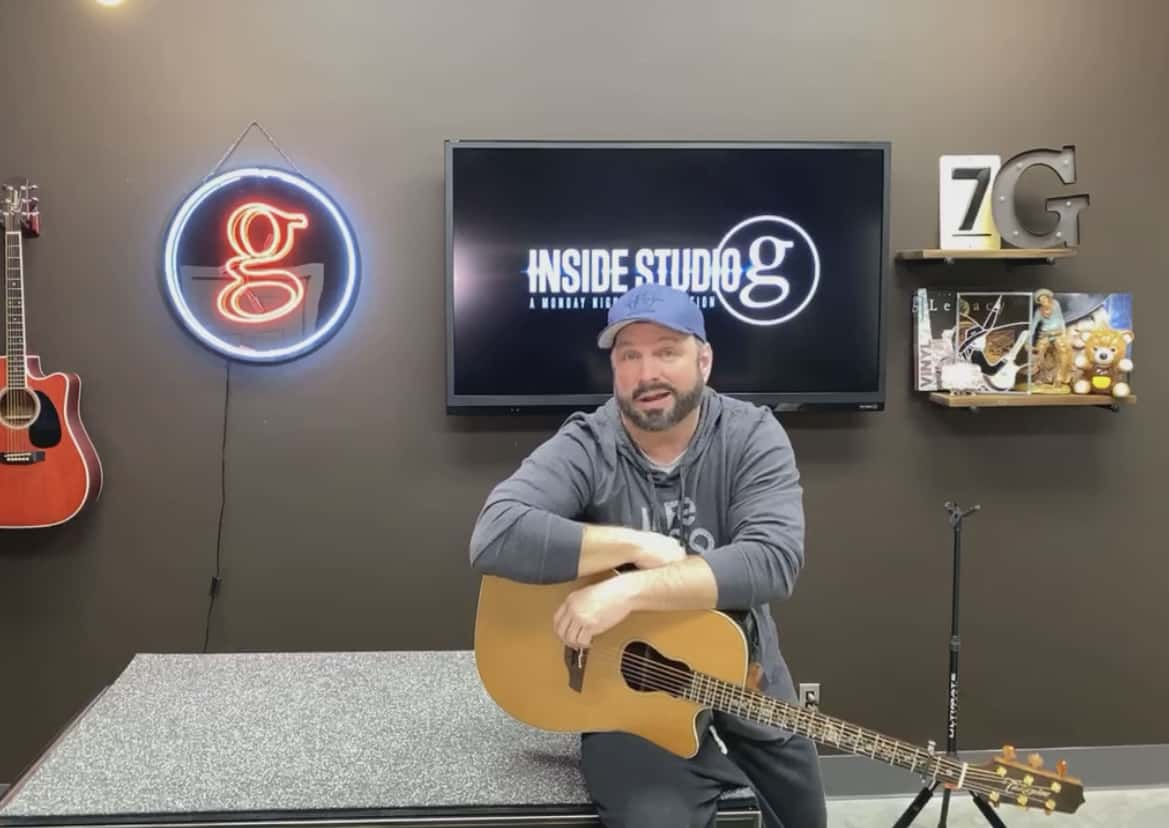 Truthfully, these amazing couch concerts from our favorite artists are sometimes the only reason we've had to look at the clock or even acknowledge what time of day it is…really.
One of tonight's livestreams is BIG: it's Garth and Trisha together, taking requests with an acoustic guitar, just like he's been known to do in the middle of this stadium shows – 6:00PM CST on Facebook. 
Garth made the announcement on the fly last Monday at the suggestion of a Facebook follower while "Inside Studio G." Inspired by the woman's mention of the Keith Whitley song "Ten Feet Away" in conversation about the current crisis enveloping the nation and the world, Garth paused for a moment and declared, "Let's just make a date," adding, "Next week we're just gonna do…guitar, vocal. You send in the set list."
Also on tap Monday – Garth plans to give us a sneak peek at the upcoming PBS special, Garth Brooks: The Library of Congress Gershwin Prize for Popular Song (which airs Sunday, March 29).