2023 Basketball Mayhem Challenge: $1,000,000 On The Line!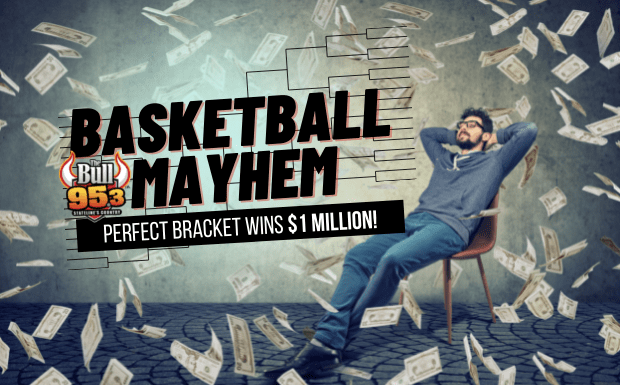 March has arrived! Who's going home, and who's going all the way?
Think you've got the best picks? $1,000,000 could be yours with a perfect bracket! Only way to find out is to give it a shot!
Plus, the top Stateline bracket (perfect or not) will win 4-Day passes to Country Thunder to see Jason Aldean, Keith Urban, Cody Johnson, Jon Pardi and more this July!
You have to be signed up before the basketball madness begins. Sign up between now and March 16th (10AM) and you could be basketball's next millionaire! Official contest rules down below.