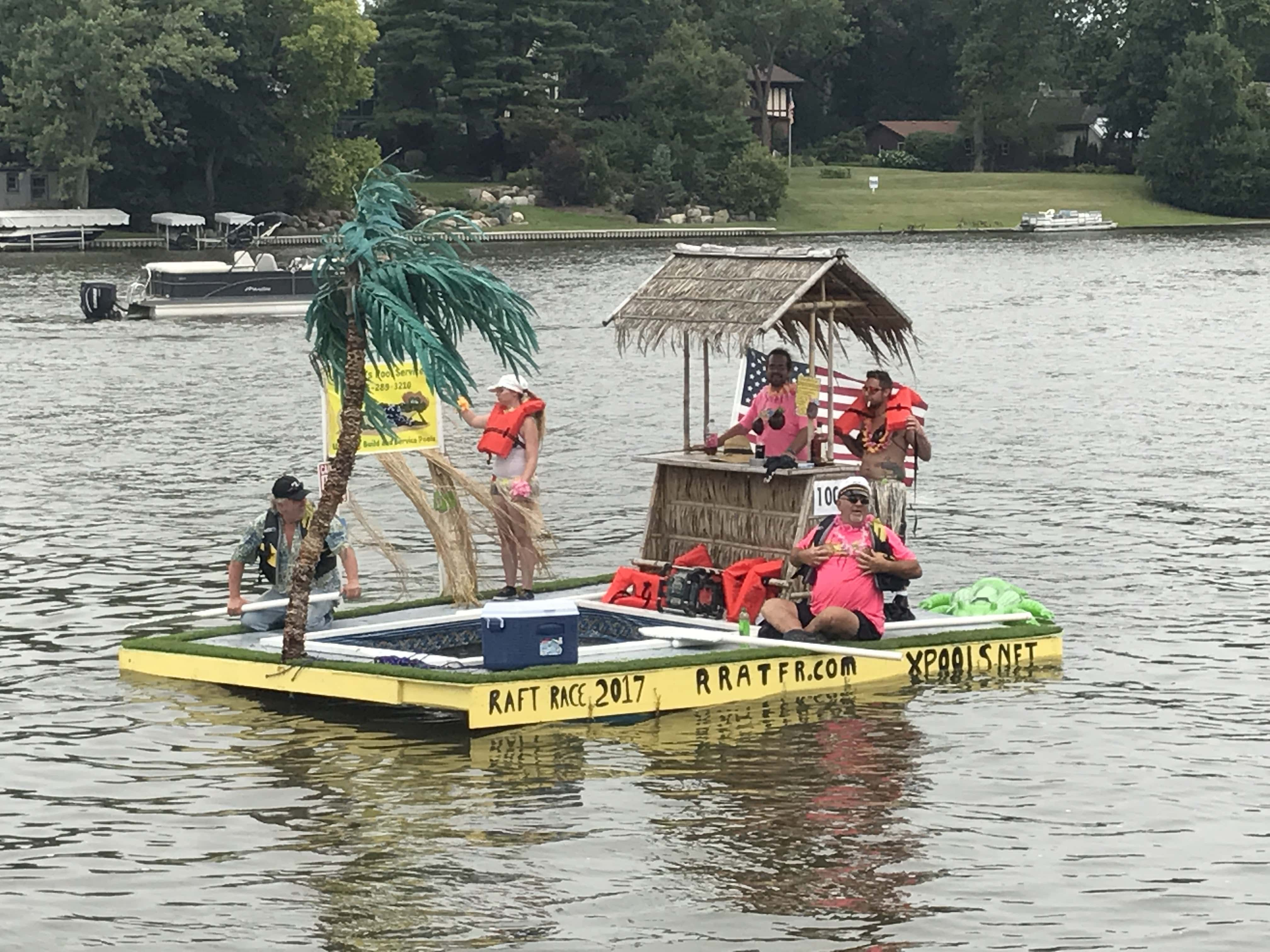 The Rock River Anything That Floats Race is August 18th. There is plenty to do on that day, other than watching the rafts.
Sure, watching the incredible floats go down the Rock River is the main event during the Rock River Anything That Floats Race, but it's not the ONLY entertainment!
1. Volunteer!
Do some good for your community and help out on Race Day! The Race Committee is 100% volunteer. They are looking for help with the launch crew, vendors, garbage, parking and more. Sign up here.
2. Listen to Live Music!
Between 12 p.m. and 1:30 p.m., live music will be performed by The Gilligans for spectators from a barge patrolling the river.
From 3 p.m. – 6 p.m., Blind Date will be performing at Prairie Street Brewing Co. Finish Line.
3. Chuck-a-Duck!
At 3:30 p.m., ducks will be launched into The Rock River off the Whitman Street Bridge. You can purchase a duck for $5 or 5 for $20 for a chance to win $1,000 and other awesome prizes if your duck is the fastest.
4. Have a Picnic!
It's going to be a beautiful day on The Rock River, and bringing a picnic is highly encouraged. Grab a lawn chair, blanket, and whatever you'd like to eat!
5. Visit the Nicholas Conservatory
Immerse yourself into the third largest conservatory in Illinois. It offers 11,000 square foot beautiful plant exhibition area. It's complete with water features, seating areas, sculptures and more.
6. Take a Trolley Ride
Trolley Car 36 will be running all day! Take a free tour along the Rock River Rec Path.
7. Eat, Drink and by Merry at Prairie Street Brewing Co.
Who's hungry! The race concludes at Prairie Street Brewing Co. where the beer will be flowing and the food will be hot.