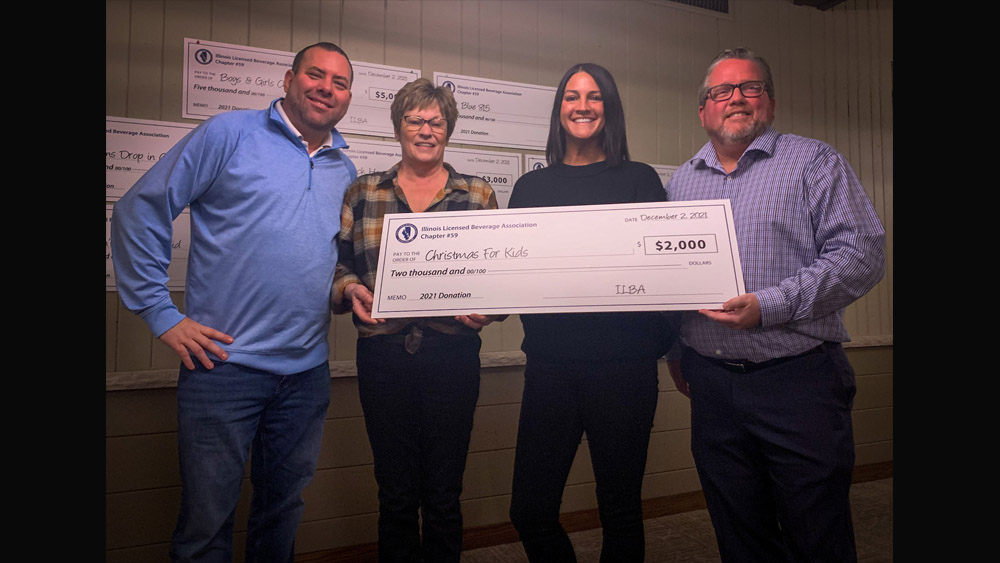 ROCKFORD — A group of local bar and restaurant owners has donated a total $25,000 to eight charitable organizations that serve the Rockford area.
Members of the Illinois Licensed Beverage Association Chapter No. 59 presented the checks Thursday night during a get-together at Forest Hills Country Club.
The donation comes after one of the most challenging years for bar owners in history, when many were shut down because of precautions meant to curb the spread of the coronavirus.
"They got hit harder than anybody during this pandemic," Loves Park Mayor Greg Jury said. "I just think it's outstanding that these people put their money where their mouth is and said we're going to donate back. We're going to give back to the community."
Jury attended the event because he also serves on the board of the Boys & Girls Club of Rockford and the Loves Park Lions Club, two beneficiaries of the donations.
"They're great community people, great business people and they're really passionate about these things," Jury said.
(story continues below photo)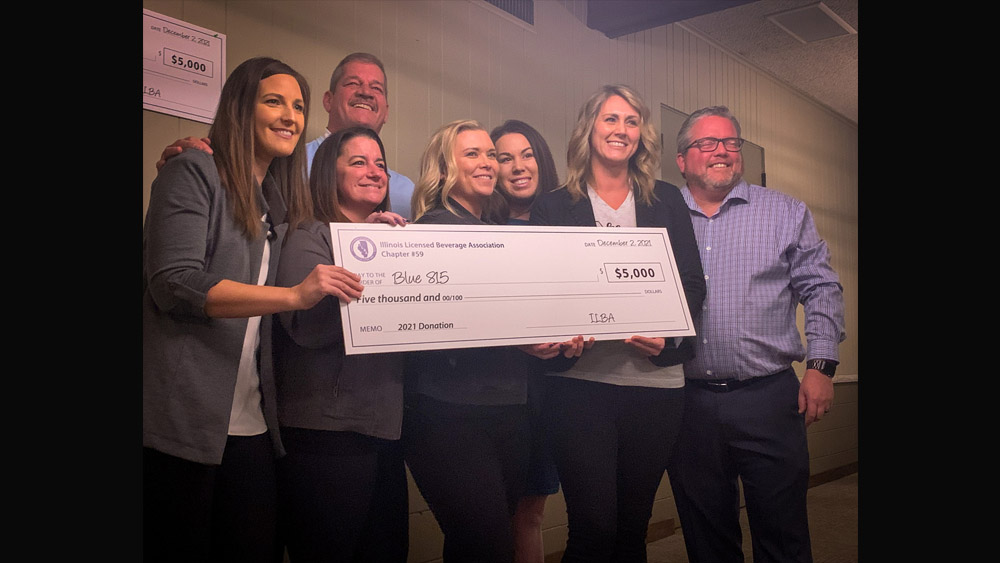 The association raises money for the donation through its annual golf outing and other fundraisers. Last year, the organization gave $10,000 to local charities and more than doubled that this year.
"In light of last year with all the COVID restrictions and that, we feel very blessed that we're able to do that," said Luke Meyer, the former owner of Rascals Bar & Grill who serves as secretary and treasurer for the beverage association. "The business owners have struggled a lot last year with the unknown and all that kind of stuff, and it's really nice that we're able to do that."
Donation breakdown
Boys & Girls Club of Rockford: $5,000
Veterans Drop-in Center: $3,000
Rock House Kids: $3,000
Easterseals Academy: $3,000
Children's Home & Aid: $3,000
Christmas for Kids: $2,000
Lions Club: $1,000
Blue 815: $5,000
This article is by Kevin Haas. Email him at khaas@rockrivercurrent.com or follow him on Twitter at @KevinMHaas.