The FREE 95.3 The Bull App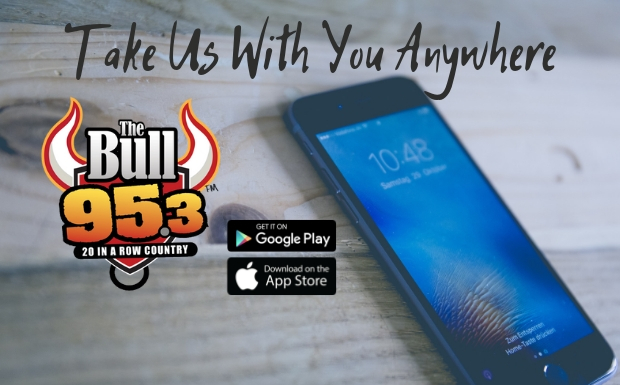 Take the Stateline's home for 20 In A Row Country anywhere you go with the FREE "95.3 The Bull" app…even if you're on vacation!
Set an alarm to wake up to The Morning Stampede. Keep track of your favorite songs or find out the name of that one that you JUST missed the title of like 10 minutes ago. Find out where The Herd is on the move to next and how to get your hands on tickets, all in one place!
Hit your app store and search for "The Bull Rockford" or click below!