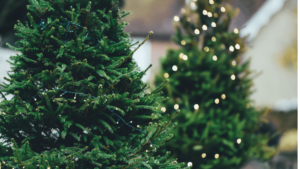 Is there a right way to decorate your tree? That seems be the debate every year around this time. Well according to the internet, Your doing it wrong.
Instead of wrapping your x-mas lights the whole way around the tree, you should just do the front . . . and hang them VERTICALLY.  You start at the bottom, go straight to the top, then back down  and repeat until the entire front is filled. However just because the internet is telling you something doesn't always mean its right. You decorate your tree anyway you want!
Here's what's trending on TikTok…..