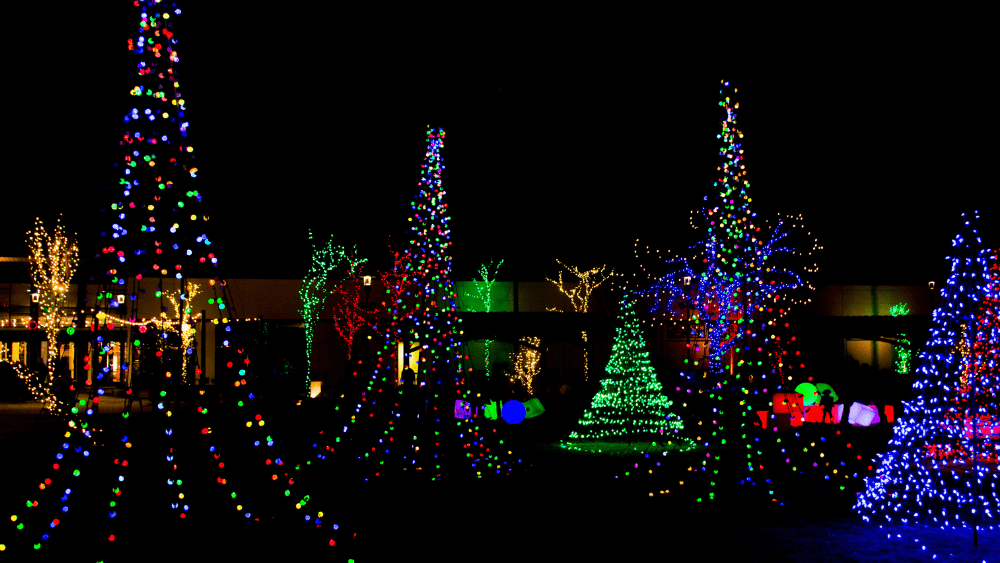 Every year around this time, families gather in their cars to drive through the Festival of Lights which is held at Sinnissippi Park in Rockford. The day after Thanksgiving is their opening night and this year is going to be bigger and brighter than ever.
What started in 1989 with only 11 light displays, over the course of 31 years, the Festival of Lights has now turned into over 50 light displays with the entire park covered in brightly colored lights.
The Festival of Lights opens at 5 pm and runs until 11 pm Friday's, Saturday's, and Sunday's starting November 27th and will run until December 31st.
2020 Showing Schedule
Friday 12/18 to Wednesday 12/23, 5 pm-11 pm
Christmas Eve & Christmas Day – 12/24-12/25, 24 Hours (Shuts off at Midnight)
Saturday 12/26 – Sunday 12/27, 5pm-11pm
Thursday – 12/31, 5 pm-12 am (FINAL NIGHT/New Year's Eve)
Hours are subject to change and there is NO CHARGE to drive through the displays. Donations accepted and appreciated!