Maybe you remember the old school WWII posters the US made to promote public safety and help with the war effort…things like "We Can Do It!" featuring Rosie the Riveter, or the phrase "Loose Lips Sink Ships." Well everything old is new again.
Soap maker and manliness advocate Duke Cannon has released a new line of these posters to help promote public safety and offer a little levity to encourage us to think of others, be considerate, and most importantly be safe during this time.
CLICK HERE to see the full line of posters you can download and print.
Covering everything from hoarding toilet paper to social distancing I'd recommend printing out a few and hanging them up around your home! I personally recommend this one about helping healthcare workers and flattening the curve…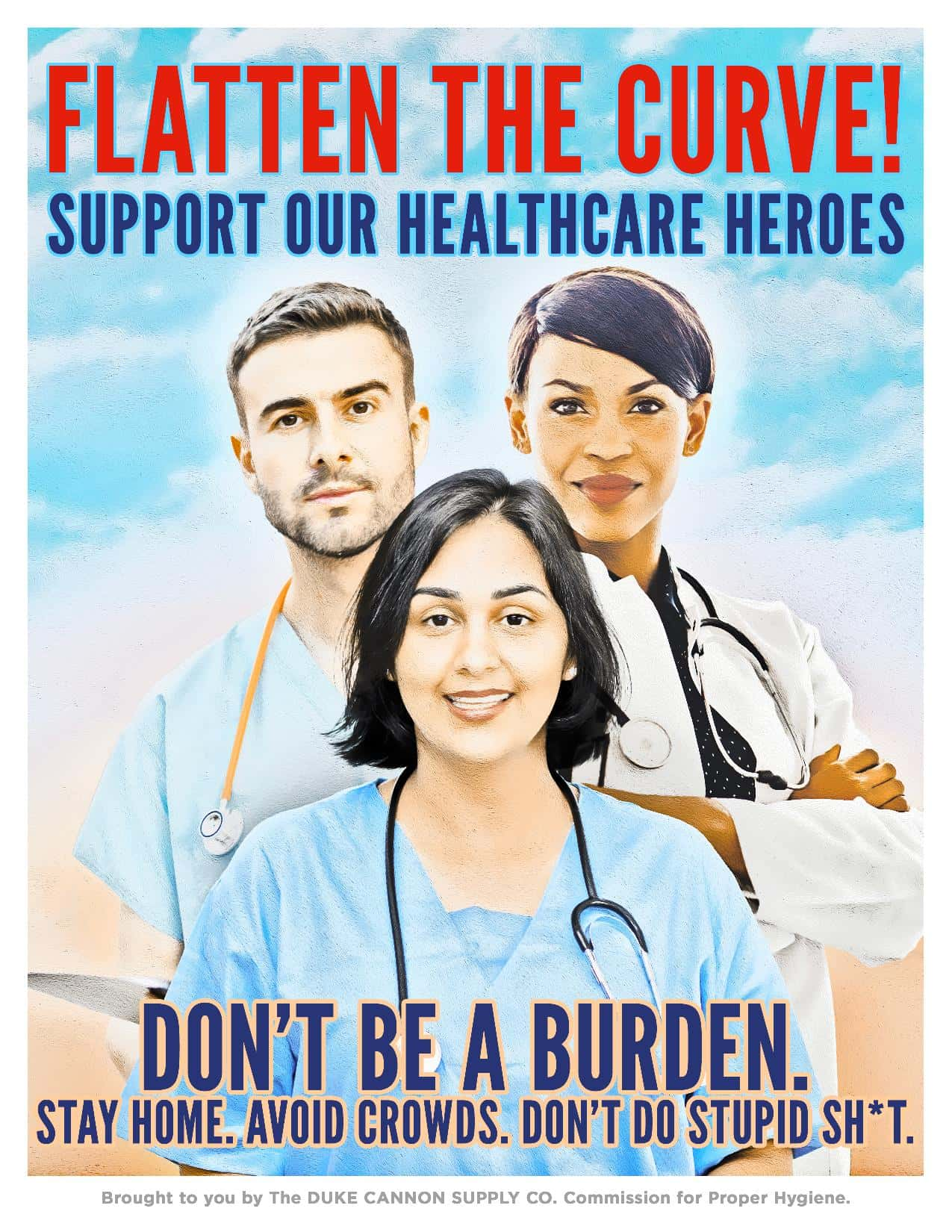 I don't care who you are that's funny…and truth! Seriously though…be safe and stay home as much as possible over the next few weeks.
Don't forget to check out the full line of posters HERE  and remember…