Stroll on State will have a different look and feel this year. While many festivities will be virtual, the Christmas tree will still be on display for people passing by.
The tree this year is the tallest that Stroll on State has ever seen at about 50 feet high. It was donated by Stepping Stones of Rockford. The tree was cut early Tuesday morning and made its way to Davis Park where it will be decorated and lit up for everyone to see.
The tree lighting will take place on Saturday, November 28th at 6pm. It will air on Channel 13 WREX where viewers are encouraged to light up their own Christmas trees in unison from the comfort and safety of their own home.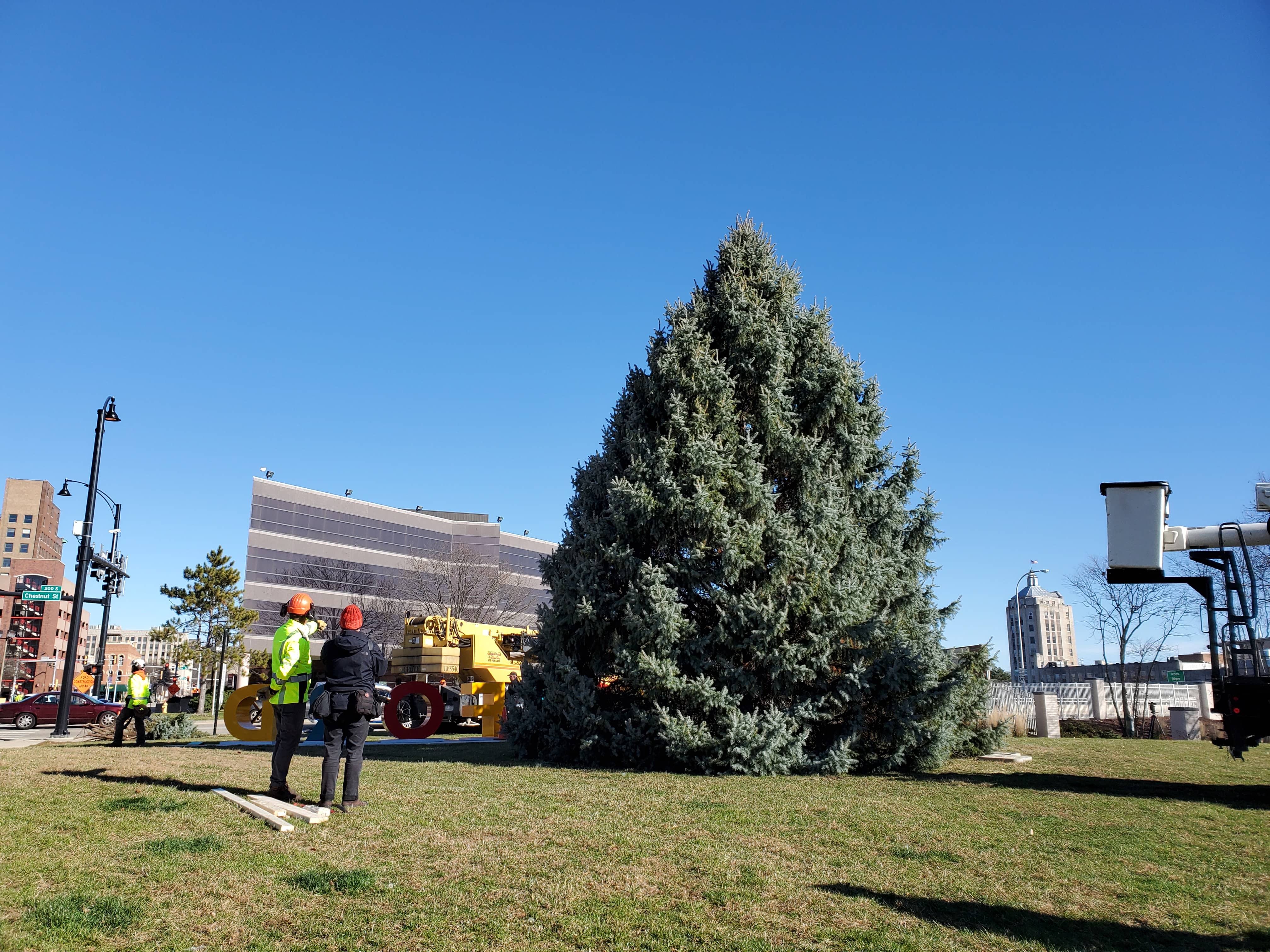 For more information on this year's Stroll on State and the virtual festivities taking place, visit the Go Rockford's official website.