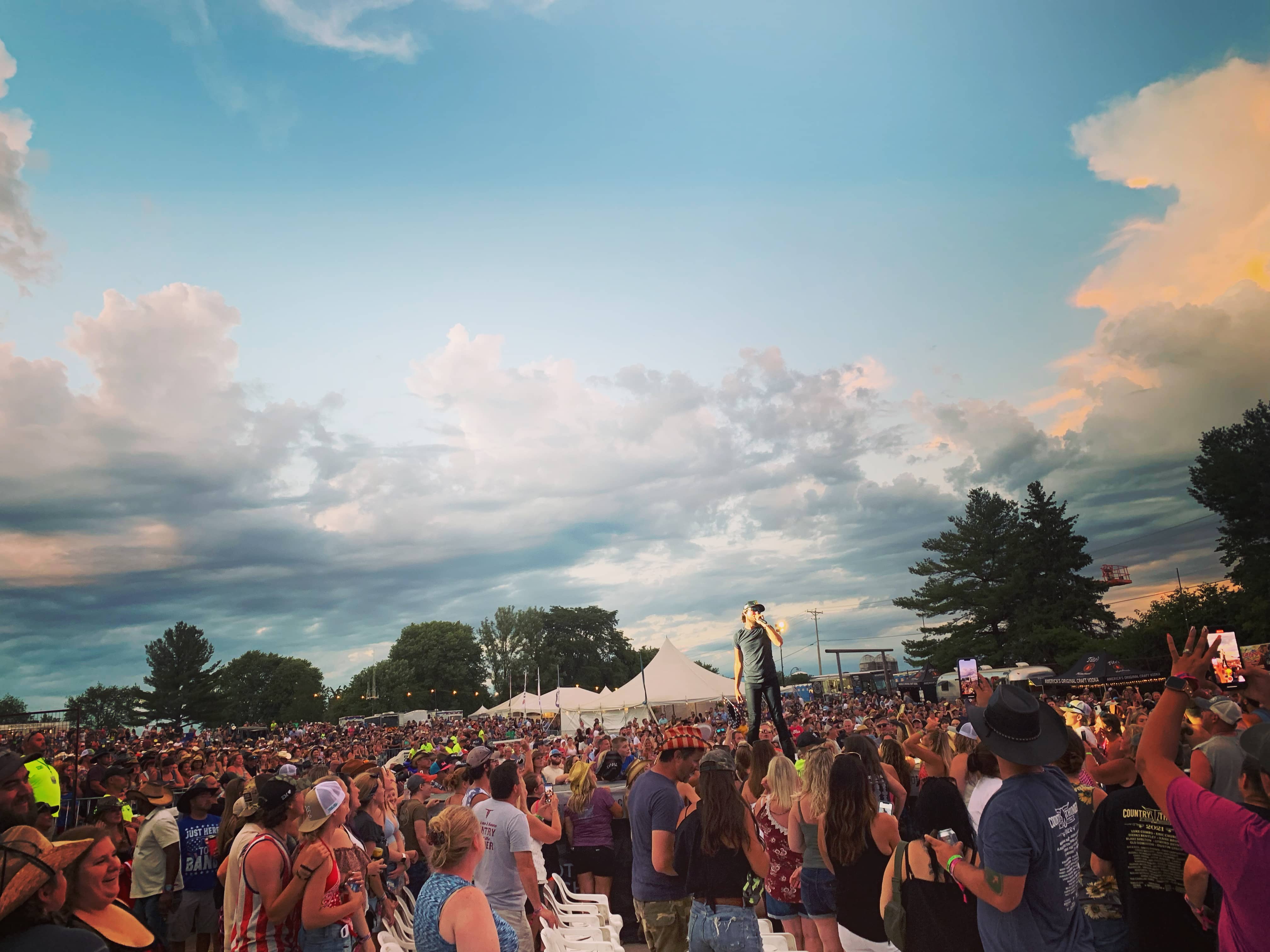 With Country Thunder Wisconsin 2022 now in the history books, we're looking back some of our favorite moments from the 4-day weekend in Twin Lakes (while alternating between coffee / water / Gatorade today). Check them out below, and grab your early bird tickets for next year's festival HERE while they last, for July 20-23, 2023 in Twin Lakes with 95.3 The Bull!
1) Chris Janson steals the show on Friday night
Somewhere in that 135LB frame, Chris Janson stores an undepletable amount of energy (maybe the Mountain Dew?) and made the absolute most of his time on the Main Stage on Friday night. Thankfully, he left a tiny bit of the stage in-tact for Chris Young to follow on.
2) Morgan Wallen's long-awaited, sold-out Saturday night set
Spared by an eventual break the weather, and two years in the making (plus a few minutes), Morgan Wallen finally headlined Country Thunder Wisconsin in front of a sold-out record Saturday night crowd.
3) Hardy's surprise late-night Lake Stage set
After rain cut his Main Stage set short just 4 songs into it, Hardy resumed his set up the hill on the small Lake Stage (tucked behind the food trucks) after Morgan Wallen finished. Truthfully, worth the wait and SO COOL.
4) Florida Georgia Line's (rare these days) festival-closing set
Hit hit hit hit hit hit hit hit. Not one dud in the bunch from BK & Tyler in a rare (these days) full-FGL set to close out CT 2022.
5) Phil Vassar is still the King of Wisconsin
Brings it every single time and Wisconsin shows up every single time.