2021 Cutest Couple In The Stateline: Win A $1000 Diamond Ring & More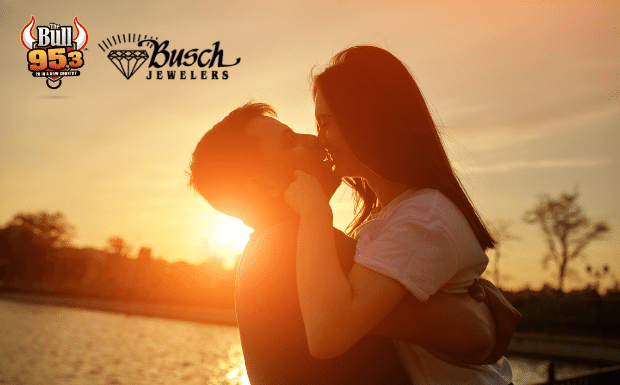 95.3 The Bull and Busch Jewelers in Rockford are once-again looking for the Stateline's Cutest Couple this Valentine's Day!
Scroll through your photos and find the best of you and your sweetie…then simply upload it below! You could win a fresh Sweetheart Bouquet from Broadway Florist just for entering, and be in the hunt for the 2021 Cutest Couple crown with a few votes from your friends and family!
The couple crowned (by most votes) "Cutest Couple" will win the ultimate Valentine's Day package complete with $1000 diamond ring from Busch Jewelers , plus a gorgeous Sweetheart Bouquet from Broadway Florist, and dinner for two from Garrett's Restaurant and Bar!
**Congratulations to Jon & Ashley of Rockford – voted our 2021 Cutest Couple In The Stateline! 
**Contest ends 2/11/21 11:59PM CST, with the winner being announced on 2/12/21 at a time TBD. Please note, image approval after submission could take 24-48 hours. Once live, your photo will show 0% in votes until you reach at least 1% of the votes. Flower bouquet winners will be drawn randomly from all photo entries and not determined by any votes. Grand "Cutest Couple" prize will be awarded based on the most valid, eligible total votes. Previous winners of Cutest Couple In The Stateline are not eligible. Must be 18+ to enter. One entry per person. One vote per person. Please read additional contest rules HERE before entering.