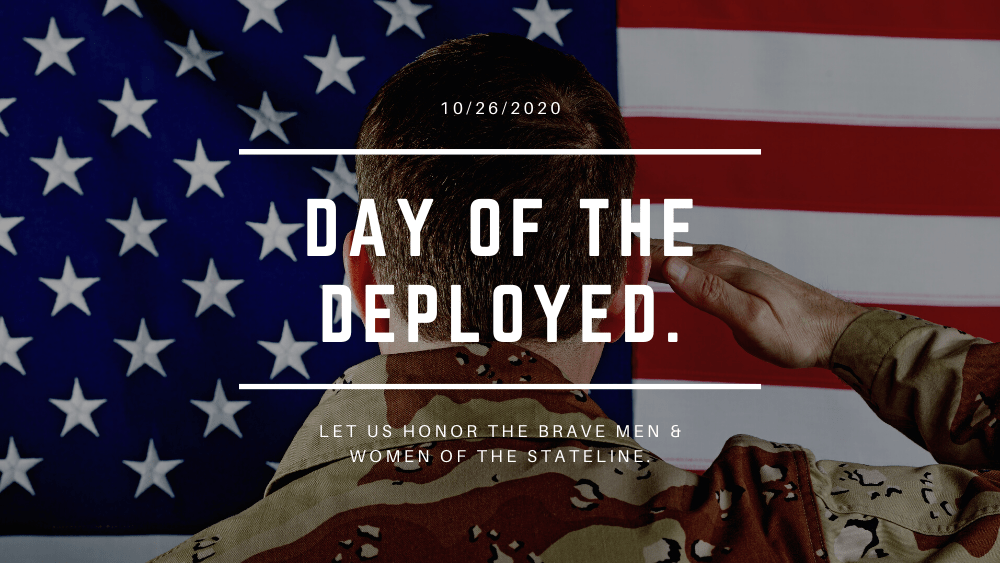 It's National Day of the Deployed, a day to say "thank you" to the brave men and women serving our country all around the world, and of course, their families here at home who are so proud of them.
Often times, it's difficult to comprehend the sacrifices and challenges of a military deployment outside of the United States, but the basic gesture of a care package can change the day, week, month or course of an entire deployment – knowing those at home recognize, support, and encourage your efforts overseas.
So, how can you help?
The Shoeboxes For Our Soldiers drive is currently underway right here in the Stateline, collecting care package items of life's everyday essentials (deodorant, soap, tissues, baby wipes, etc.), along with some nonperishable/portable snacks (beef jerky, trail mix, gum, mints, etc.) to fill Shoebox-sized care package boxes that will be shipped to Stateline men and women deployed around the world! Longer list of suggested items is below.
Have the direct Military mailing address for someone currently deployed? Submit it HERE.
Items can be dropped off at the following locations…
Mid-West Family Studios – 2830 Sandy Hollow Rd, Rockford 61109 (Mon-Fri, 11a-2p)
Law Office of Black & Jones – 308 W State St #300, Rockford, IL 61101
Randy Palmeri & Son Contracting Office – 1920 Daimler Rd suite 2, Rockford, IL 61112 (Mon-Fri, 8a-5p)
Postal Shoppe – 2205 S Perryville Rd, Rockford, IL 61108 (Mon-Sat, 8a-4p)
Postal Shoppe – 1643 N Alpine Rd # 104, Rockford, IL 61107 (Mon-Sat, 8a-4p)
Brian Pinkstaff State Farm Office – 3957 W Riverside Blvd, Rockford, IL 61101 (Mon-Fri, 9a-5p)
Jax Pub – 4160 N Perryville Rd, Loves Park, IL 61111
Oscar's Pub & Grill – 5980 E State St, Rockford, IL 61108
Want to help donate to help fill the boxes or help cover shipping costs? You can do that below or click HERE!


Items to consider donating: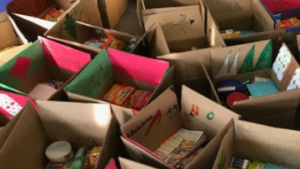 Healthcare: Body lotion, Toothbrush, Tooth paste, Contact Lens Solution, Band-Aids, Surgical tape, Gauze, Tylenol, Tums, Allergy/Cold medicine, Gold Bond Foot/Body Powder, Lotriman Ultra, baby wipes, sun block, Chapstick, Deodorant, Razors, Eye-Drops, Bengay, Icy Hot, Q-Tips, Feminine Hygiene products. NO GLASS OR AEROSOL PER POSTAL REGULATIONS
Snacks: Beef Jerky, Dried fruit, Pop-Tarts, Hard candy, Mixed nuts, Granola Bars, Fruit Roll-ups, Ramen Noodles, Tuna (sealed in a pouch), Gum, Mints, Powdered Drink Mixes, Nonperishable Food Items. NO GLASS, HOMEMADE ITEMS, OR PORK PRODUCTS PER CUSTOMS REGULATIONS
Morale & Supply: AA & AAA batteries, Board Games, Word-Search/Crossword/Sudoku puzzle books, Puzzles, CD's, DVD's, Pens & Pencils, Handheld electronic games, Duct tape, Electrical Tape, Super Glue, Flip-Flops, White Socks, Army Green Socks, Hats, Gloves, Blankets.