The DeKalb Corn Fest brings free music for the 42nd year in downtown DeKalb and we'd love to see you there.
Corn Fest is located on Lincoln Highway between 1st and 4th Street and Grove and Locust Street. It runs Friday, August 23rd – August 25th. Yes, there will be corn.
There is SO much to see and do!
The Community Stage will highlight local dance academies, local musicians and more.
There is a craft fair, a Kid fest, bags tournament, car show and so much more.
Plus, the Beer Garden will, well… so we really have to tell you?
The Sound Stage will be FULL of live music, check out the lineup!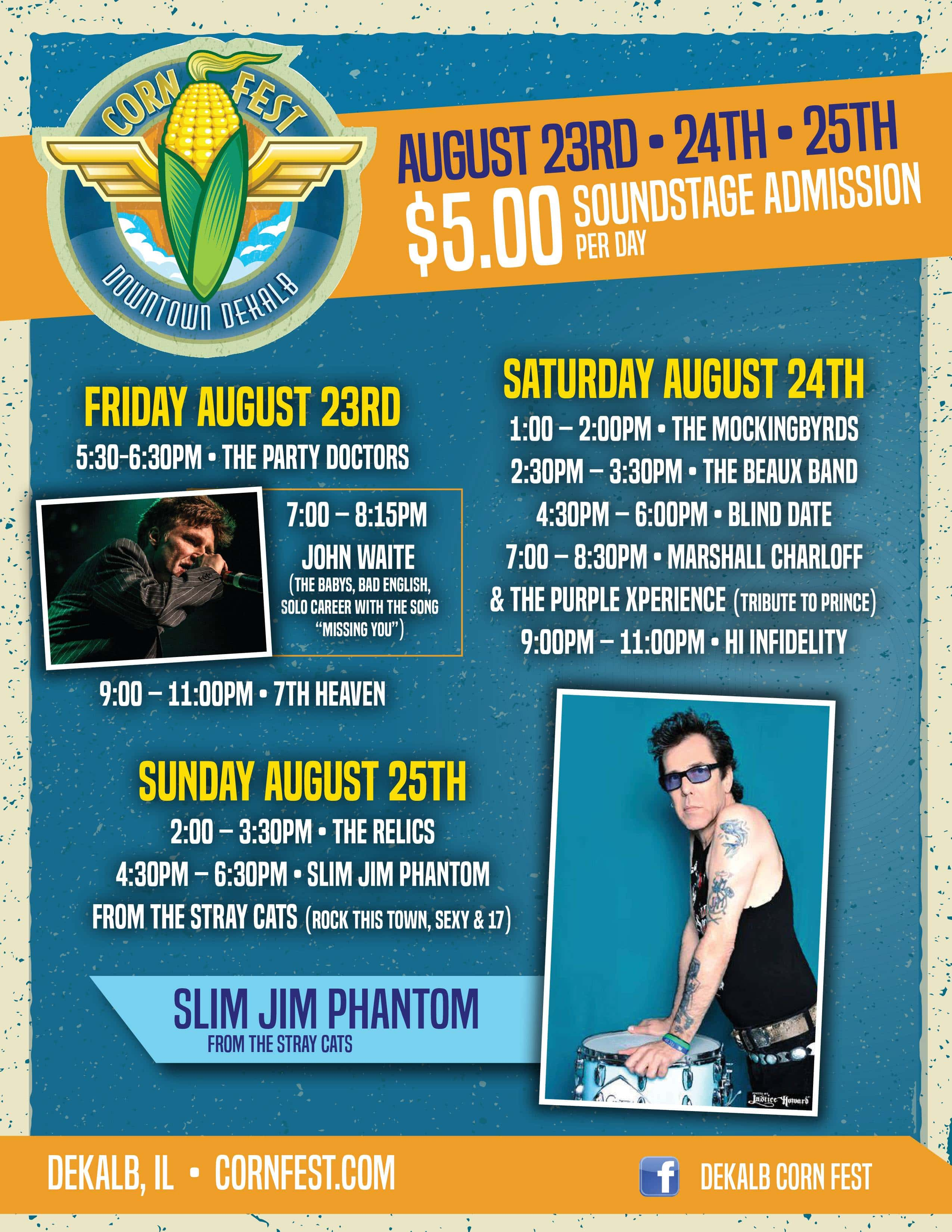 But what would a Corn Fest be without Corn?
Every year, starting in 2009, they hold the Chuck Siebrasse Corn Boil. It is in honor of Chuck, a life long DeKalb resident and respected community leader, and Chairman of the Corn Boil for 25 years, as well as past Chairman of Corn Fest.
He passed away in 2009, but his memory lives on.
FREE steamed sweet corn is available during the festival from 11 a.m. – 2 p.m. (or when corn runs out). Over 100,000 people enjoy the festival each year, so trust us when we say there is a LOT of corn at Corn Fest!