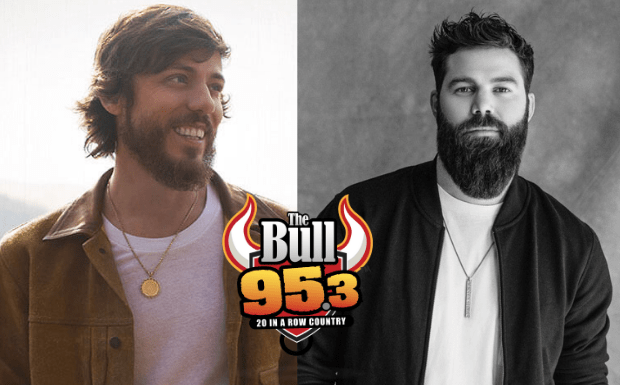 95.3 The Bull Welcomes:
Chris Janson & Jordan Davis
Halloween Country Throwdown
Friday, October 30th – 7:00PM
NOW Arena Parking Lot (formerly Sears Centre, Hoffman Estates)
Live, In-person Drive-In Acoustic Concert!
Tickets On Sale Wednesday 10/14 @ 10AM
Ticketed per car  (4 people Max)
Halloween Country Throwdown, featuring live acoustic performances by country music stars Chris Jason and Jordan Davis. Both artists will be live and in-person from the stage in the parking lot of the NOW Arena, on Friday, October 30, 2020 starting at 7:00 p.m.  The parking lot will open at 5:30 p.m.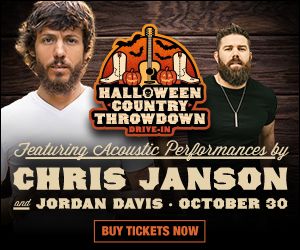 Vehicle Tickets will be sold with admission for up to 4 people for the price of $100* and $150* depending on proximity to and view of the stage, plus a limited number of VIP Vehicle Tickets with parking closest to the stage available for $300*. To attend the concert, a Vehicle Ticket must be purchased, however, consumers will have the ability to purchase an Additional Passenger ticket for $39.50 each. There will be a maximum of 6 people permitted per car so long as the vehicle legally seats that number of passengers.
Parking spaces will be socially distanced in accordance with the state's safety recommendations and CDC guidelines. Besides inside of their vehicles, attendees will be allowed to sit atop their vehicle, in their trunk/truck bed or in a lawn chair on the driver's side of their vehicle within the allotted space. Sound will be broadcast over a professional sound system and can be heard through car radios or portable FM stereos.