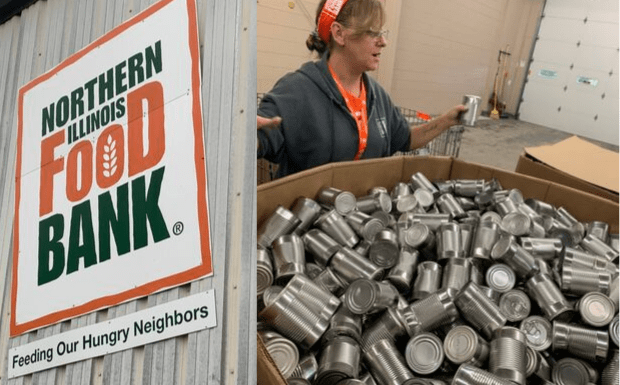 With 13% of our community in Winnebago County facing hunger issues, the Northern Illinois Food Bank goes to work daily to help lessen that gap through distribution to their massive network of food pantries and newly expanded Winnebago Community Markets on Thursdays and Saturdays (soon to be additional days added).
We caught up with Teresa from the Northern Illinois Food Bank about their on-going efforts, how your family (or somebody you know) can benefit from their food distributions and services, and how you can roll up your sleeves and help here locally.
If you or your family or someone you know would like assistance in securing your next meals, you can find food pantries, soup kitchens, and community markets near you HERE.
If you would like to volunteer and help here in our community, learn how to get involved HERE.
Click to play the podcast below…