If you are not familiar with the Rustic Roads of Wisconsin, they are designated roadways that must have outstanding natural features, a speed limit of 45mph (or less), and can be used by cars, bicycles and hikers alike. Here are a few with spectacular autumn views within an hour or so drive of Rockford:
RUSTIC ROAD 21 | Sauk County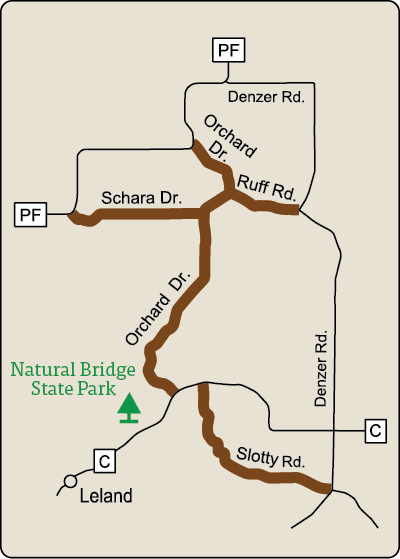 Rustic is the key word as portions of this drive will take you on gravel roads that wind through rolling, rugged terrain near Natural Bridge State Park. The park is home to the Raddatz rock shelter, the oldest documented site of primitive man in the upper Midwest. The fall colors pop with a great mix of oaks, maples, basswoods and hickories punctuated with the remains of old barns.
RUSTIC ROAD 66 | Lafayette County
Beautiful scenery and history is what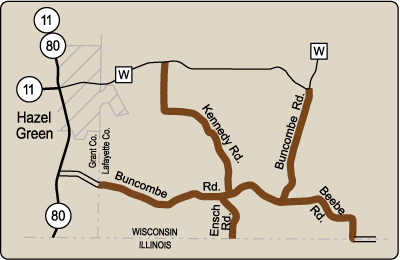 makes Rustic Road 66 so special as you travel through the unglaciated "Driftless Area" of southwestern Wisconsin. Enjoy tree-lined roads wind through the hilly fields and farmlands, spectacular fall colors, an abandoned lead mine complete with tin shacks.
RUSTIC ROAD 70 | Grant County
This Rustic Road meanders through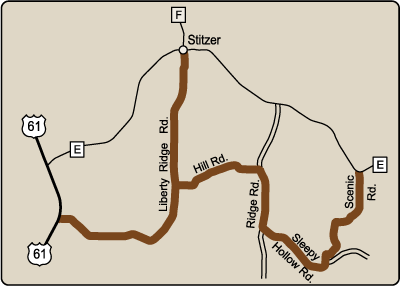 the contour-striped farms and the tree-covered hills of the Platte River Valley. Highlights include a church built in 1861 by German settlers and of the few remaining one-room schoolhouses in the area.
RUSTIC ROAD 75 | Iowa County
This sightseeing adventure takes you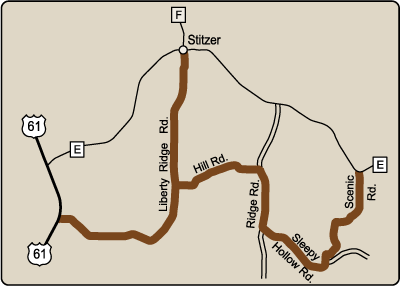 through the Welsch Settlement area, named after the immigrants from Wales that settled in Iowa County during the mid-1800's. This is a beautiful drive anytime, but particularly in the fall.
RUSTIC ROAD 99 | Grant County
This route reflects the region's beer-brewing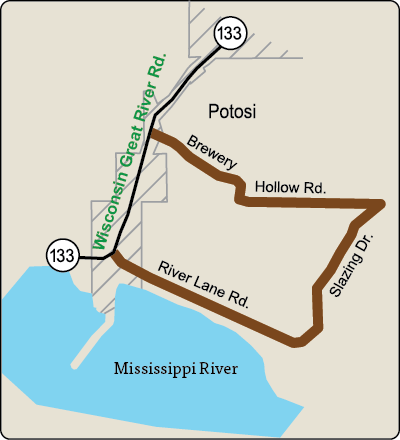 history and features hills, bluffs and rolling farmlands. The River Lane Road segment is the only Rustic Road section that meanders alongside the Mississippi River.