Congratulations to Richard Macias of Rockford Fire for being our First Responder of the Week with First Class General Contracting and 95.3 The BULL.
Each week, 95.3 The BULL and First Class General Contracting salute First Responders in the Stateline.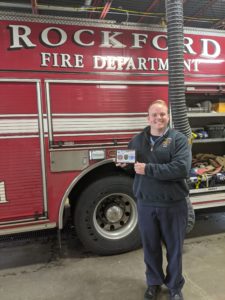 This week we caught up with Rockford Fireman Richard Macias who was nominated by Tyler Rydholm who tells us Richard is a hard worker, never says no when someone needs him for anything. When called Richard is the first man there. He is a well trained and well deserving First Responder and Rockford is lucky to have him on the department. Congratulations Richard!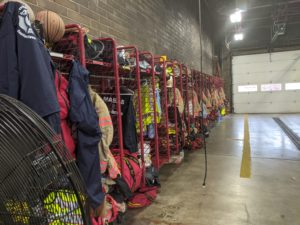 Each Tuesday morning at 8:45am, Steve Summers and The Morning Stampede salute a First Responder in the Stateline. It can be Police, Fire, EMT, Healthcare Worker, Military. We proudly present these awards to say thank you in a small way.
How can you nominate someone who has gone above and beyond the call of duty? Simply tell us and fill in the info at TheBullRockford.com.
Thanks to First Class General Contracting for joining in and helping us reach out to our local heroes.