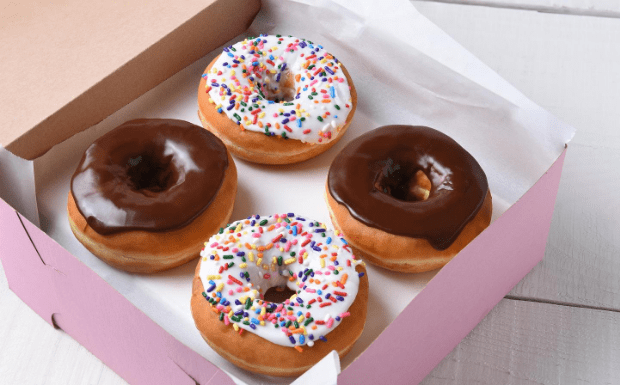 The Winnebago & Boone County fairs getting canceled are among the saddest news items of the summer. 2 events we look forward to every year. Definitely going to miss getting on the carnival rides, petting the baby goats,  AND getting a dozen Boone County Firefighter cinnamon donuts.
The Boone County Fire District #2 Fire Fighters Association has been selling their donuts at the Boone County fair since 1978, but due to the pandemic and the fair getting canceled, they have decided to still sell their donuts to the community!
Pre-order your donuts on their website now because they are sure to run out! Pick a date, August 8th or 9th, a time slot, and pick them up right at the Boone County Fairgrounds Gate #5 (McKinley Ave. entrance.) They have 3 different flavors to choose from: chocolate sprinkle, vanilla sprinkle, and cinnamon sugar.
Check out that one time they let us INSIDE the famous donut hut…