Home for The Holidays: Win Your Rent or Mortgage Paid for 2023!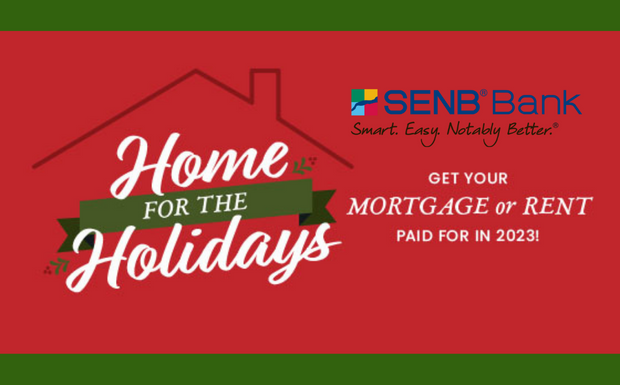 Home for the Holidays is back with SENB Bank- Smart, Easy, Notably Better- Member FDIC- with Offices in Roscoe & Beloit– and The Stateline's Country, 95.3 The Bull! Here's your year-changing chance at having  your mortgage or rent paid for ALL of 2023! Imagine all the extra cash you'd have?
Plus, win a $100 Visa Giftcard just in time for holiday shopping!
Sign up to win below…