Mark Carlson, who lives just down I-90 in Joliet, will be umpiring the World Series between the Los Angeles Dodgers and the Tampa Bay Rays. He'll be all around the field throughout the series. Here's why we hope it goes to Game 7.
Mr. Mark Carlson is very familiar with baseball. Not just because he watched the movie "Field Of Dreams",  he also played throughout his high school years and was a catcher in college at Parkland College. So he knows the strike zone, catcher tricks, and that there is no crying in baseball. (Thank you Tom Hanks).  Watch for him each night during the 2020 MLB World Series from Texas this week.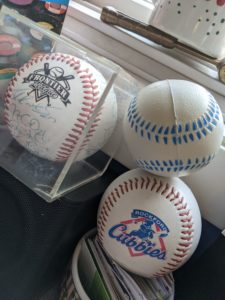 According to Patch.com, he was in right field for Game 1 of the series. He will be in left field, third base, second base and first base before getting Game 6 off. Here's hoping it goes the distance because he will be calling the shots behind home plate for the championship. Talk about exciting.
I now have a favorite to root on during the series. Surprise, it's the UMP! Surprised me too.