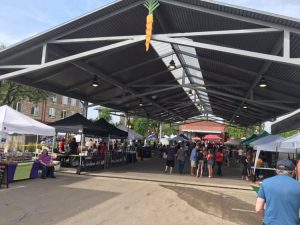 Outdoor City Market is wrapping up, but indoor City Market is just getting started!
One of my favorite things about Rockford is the City Market. All the great food and local vendors all in one place. It's a great place to spend a Friday night and really experience what Rockford is all about.
Unfortunately the outdoor market is ending for the season but don't forget, the indoor market is just getting started!
The indoor market will remain open with food and activities as the season progresses. It's open five days a week with three small, local businesses in the food hall: Crusts & Crumbles, Ronit's Kitchen, and Quixotic Bakery.
Make sure you stop downtown and check out the indoor market!
https://wrex.com/category/2019/09/20/indoor-city-market-cuts-the-ribbon-ahead-of-the-fall-season/