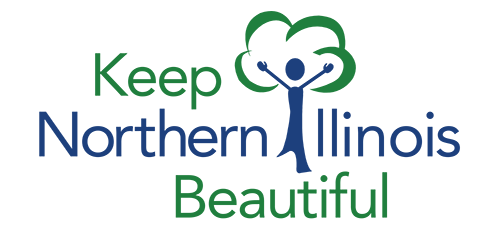 Keep Northern Illinois Beautiful offers 13 sites in and around Rockford where natural (not flocked) Christmas trees can be chipped and recycled into mulch for free retrieval starting the 2nd week of January. Recycling trees, a renewable resource, conserves valuable landfill space and returns vital nutrients to the earth while beautifying landscapes.
Tree Recycling and Free Mulch Locations:
Belvidere, Boone County: City of Belvidere Street Department, 515 W. Locust Street, Mon-Fri 7 am – 3:30 pm
Cherry Valley: Baumann Park, 300 South Walnut, daylight hours.
Loves Park: Martin Park, 5600 Park Ridge Road, northeast parking lot, south of Riverside Boulevard.
Rockford: Alpine Park, 950 South Alpine Road; Andrews Park, 800 North Central Ave; Gambino Park, 4421 Pepper Drive – west of North Alpine Road; Levings Lake, 1420 South Pierpont Avenue – East entrance off South Johnston Avenue at Montague; Sandy Hollow Golf Course, 2670 Sandy Hollow Road, west lot.
Rockton: Boat Ramp Parking area about 830 East Main Street, opposite Hononegah ball field; Williams Tree Farm, 4661 Yale Bridge Road.
Roscoe: Valley View Farms, 6440 Belvidere Road.
Pecatonica: Pecatonica Wetlands Forest Preserve, 4550 N Pecatonica Road, near the picnic area
Village of Davis: Davis Village Hall, 104 E. McKimmey