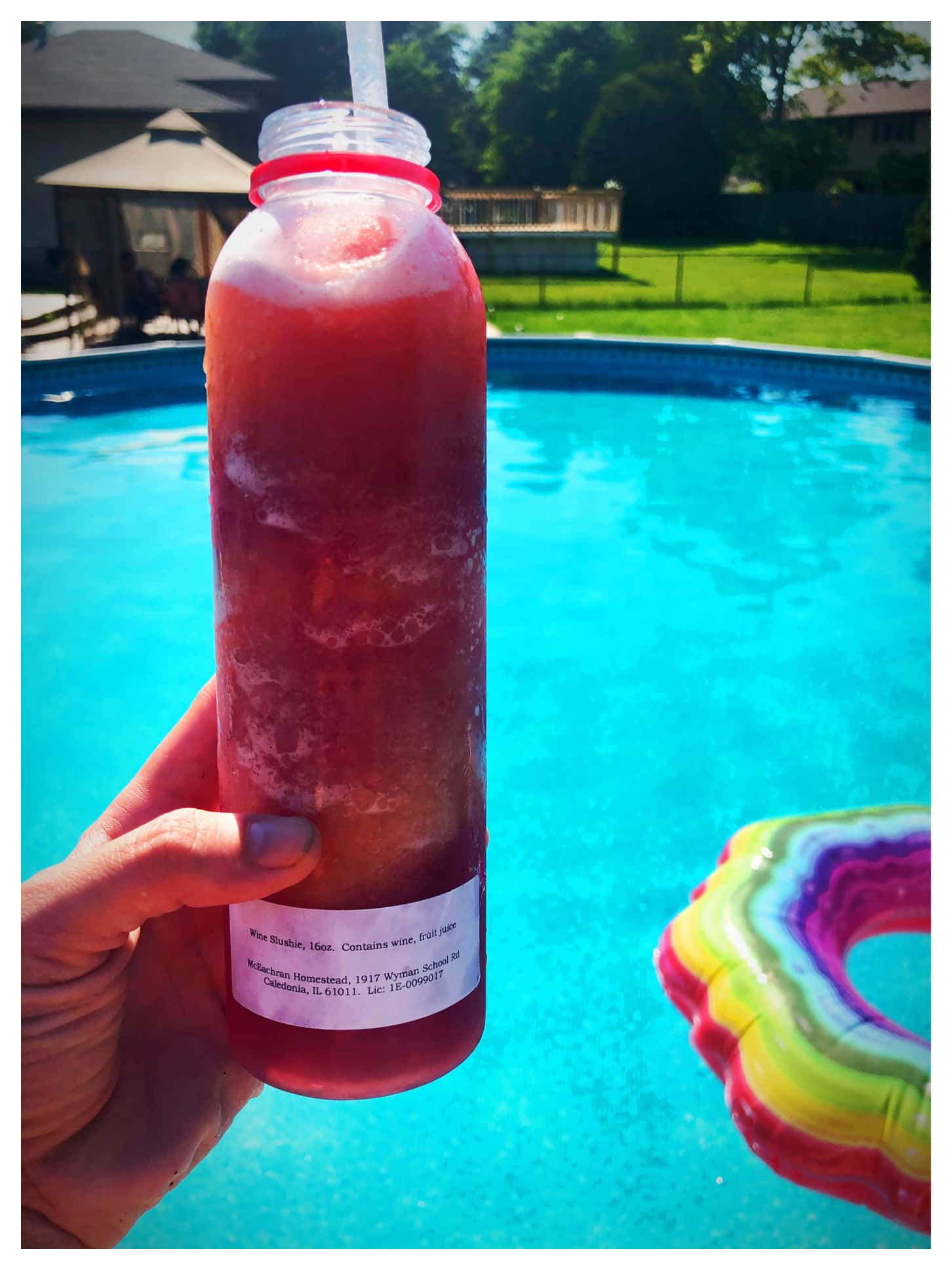 Do you love wine? Are you looking for something to cool you off during these hot summer days? McEachran Homestead Winery located right in Caledonia is offering their wine slushies… TO-GO.
Any other summer day, we would be able to head out to the country for some good ole' wine tasting, cheese plates, and good vibes. Because of COVID-19, we have to bring the wine tasting to our homes.
As soon as I saw that McEachran Winery was offering wine slushies, I put an order in STAT. Ten to be exact. They offer a 16 oz bottle of DELICIOUSNESS in 2 flavors, Cran/Pom or White Sangria! Their most popular is to order a mix of the 2 flavors together, selling for $8 a bottle… and it's totally worth it.
They are perfect for a day on the river or even right by the pool but be careful because if you're a lush like me… two will be gone in a matter of minutes! I am not pulling your leg, they are THAT good.
McEachran Homestead Winery wants to make sure they have enough slushies to go around and encourage call-in orders (815-978-5120)! Drive ups are also welcome but possibly could have a slight wait as they fill their call-in orders.
~Chelsea (Your Stateline Wineo!)