ROCKFORD — Before shovels hit the dirt Wednesday at the future Hard Rock Casino site, Geno Iafrate said he faced a recurring question: "When are you going to start?"
Now that earth is moving at the intersection of Interstate 90 and East State Street you can count on a new question entering the public mindset: When are you going to finish?
"Can't we just enjoy today?" Iafrate, the president of Hard Rock Rockford, joked in response to the question shortly after Wednesday's ceremonial groundbreaking.
Answering that question is somewhat precarious because of myriad variables that can affect construction: weather and supply-chain issues being the biggest. But Hard Rock remains committed to an aggressive timeline and a hope that it will wrap up work in late 2023 as initially projected.
"Until we get the final programming of the inside of the building complete and then send those out to start getting our bids back, we really don't know the impacts of inflation or the impacts of supply chain," Iafrate said. "So it's a little early to schedule our grand opening today.
"So right now, let's just focus on how great it is that we're started and then we'll keep you posted as things happen."
Dozens of local dignitaries and politicians filled a tent at the construction site Wednesday for a grandiose groundbreaking celebration. Outside the tent, heavy machinery moved earth to prepare the foundation for the future 180,000-square-foot casino and entertainment venue.
'Make this dream a reality'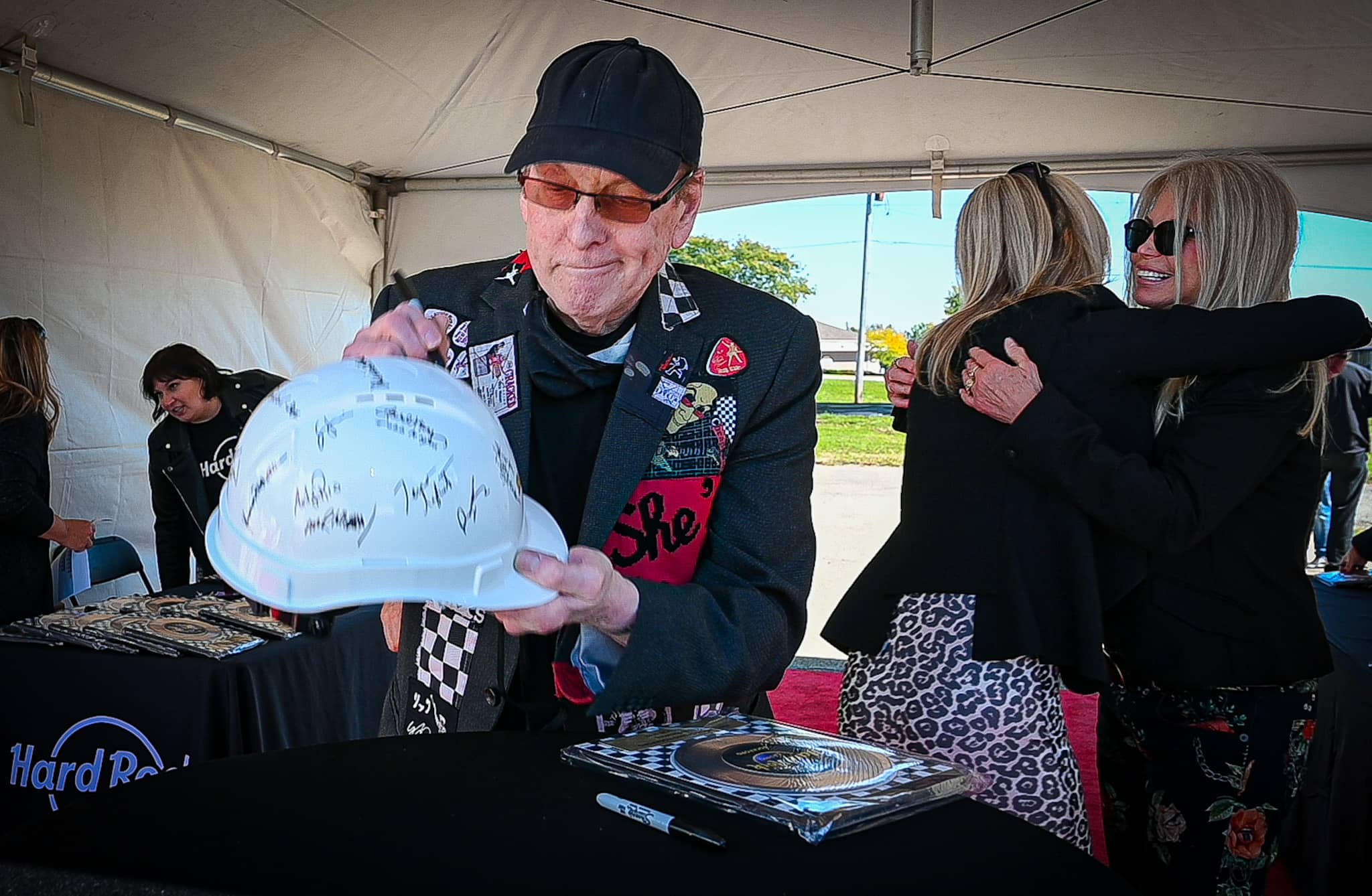 Over the next few months 30 trucks will move on site for 12 hours a day and six days a week, according to Brent Johnson, president of Ringland-Johnson Construction, which is managing the project. Scrapers will move 84,000 cubic yards of earth and more than 80,000 gallons of diesel fuel will be used over the next three months.
"If you were to fill up an average car at your home, that would be 4,000 fill-ups," Johnson said. "You couldn't do it in your whole life."
Work has been ongoing for months to set the stage for those trucks to start moving, Iafrate said. There's been behind-the-scenes work with utility companies, the Illinois Department of Transportation and various local government organizations for permits.
"Rockford, it feels like a very accelerated timeline for us, but I know you've been working on this for over 20 years," Iafrate said. "We're in it with you, and we're going to work as fast as possible to get this thing open and make this dream a reality."
Johnson hopes the earth work can wrap up in three months, but weather pending they may not be able to put concrete in the ground until April or May.
"We have hundreds of things to do in the next few months, and depending on how that goes will determine a lot," Johnson said of the timeline to open.
He said the biggest supply-chain issues they face deal with electric panels, chips, transformers and other electronics. An order that used to take a matter of months now takes up to a year and a half, Johnson said.
"We're doing everything we can using Hard Rock's international purchasing power to see how we can buy some of these items for fast delivery," he said.
'Changing lives in our community'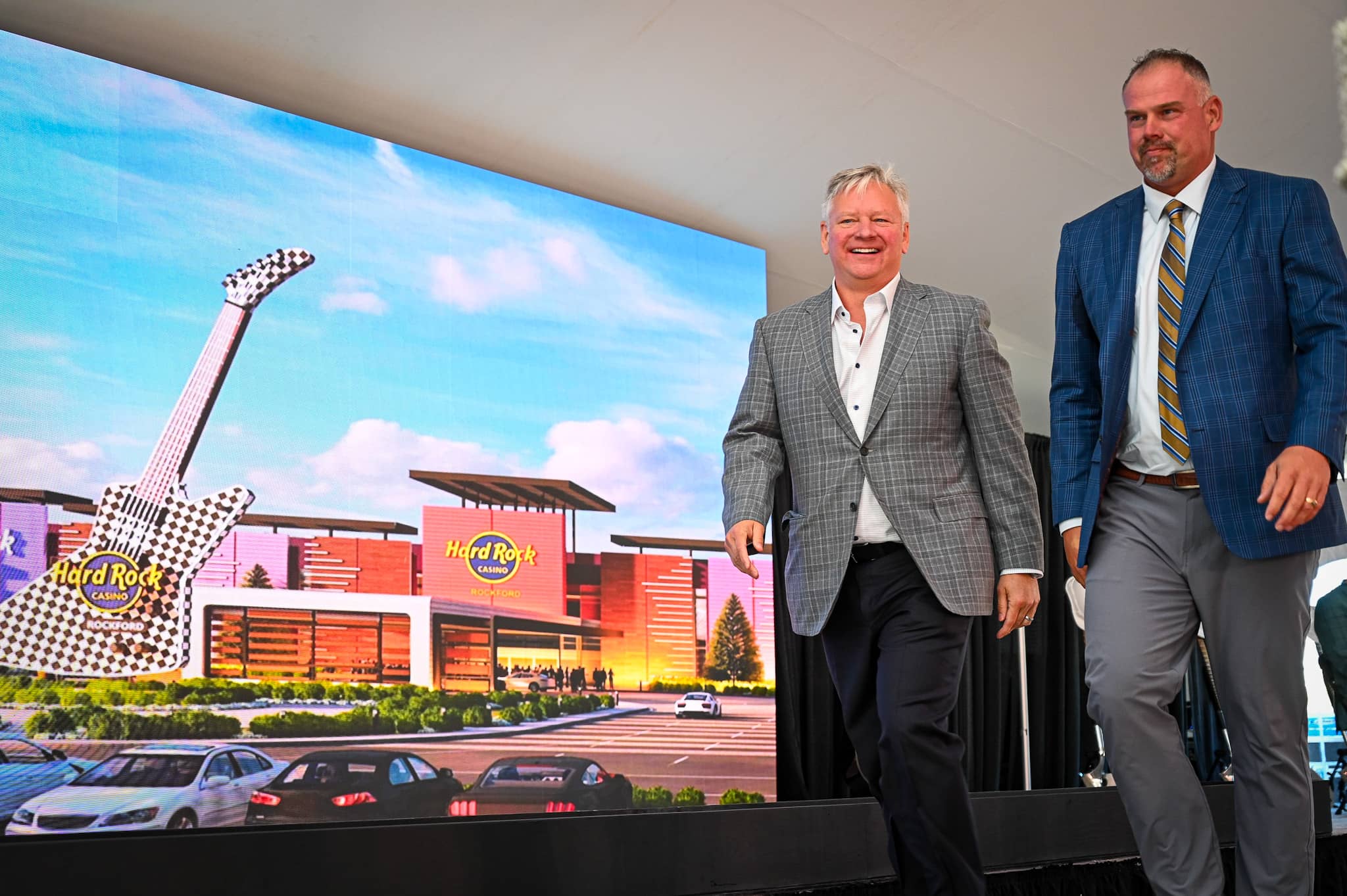 The project is expected to create approximately 1,200 construction jobs. Once the permanent casino opens, about 1,000 full- and part-time workers will be employed at the site. Hard Rock employees who don't earn tips have a minimum wage of $18 an hour.
Johnson praised union workers, who are handling construction, and tipped his hat to Pastor Albert "Tank" Weathers and the city of Rockford for a partnership undertaken this summer to develop the local workforce. That partnership focused on helping minority workers learn the trades, which is key because only about 6% of workers in the industry are Black, according to the city.
"Our whole lives we've worked for many landmark projects in Rockford, but there is something so contagious that the people of this region have about the Hard Rock Casino Rockford that it goes beyond emotion," Johnson said. "But what's even more important to me is changing lives in our community."
The casino will also help change lives, Mayor Tom McNamara said, because a portion of the revenue it pays to the city will go toward Rockford Promise. That program provides full-tuition scholarships to Northern Illinois University for Rockford Public Schools graduates who attended all four years of high school here and achieved a 3.0 grade-point average.
The temporary casino, which opened Nov. 10 at 610 N. Bell School Road, has brought in more than $43.5 million in gross revenue in its first 10 months of operation from November through August, according to figures from the Illinois Gaming Board. And it has generated $2.5 million in local tax revenue.
That site will continue to operate until the full resort opens.
The casino's arrival here was made possible after Illinois lawmakers approved a gambling expansion bill that allowed for six new casinos in the state. Gov. JB Pritzker came to Rockford in July 2019 for a ceremonial signing of the bill.
"Since that date, the city of Rockford (and) the Hard Rock team has been setting the pace literally across the entire state of Illinois," McNamara said. "We, together, were the first to select an operator. We were the first to break ground on the temporary (casino). We were the first to open the temporary, and now today we are the first in the state to break ground on this permanent casino."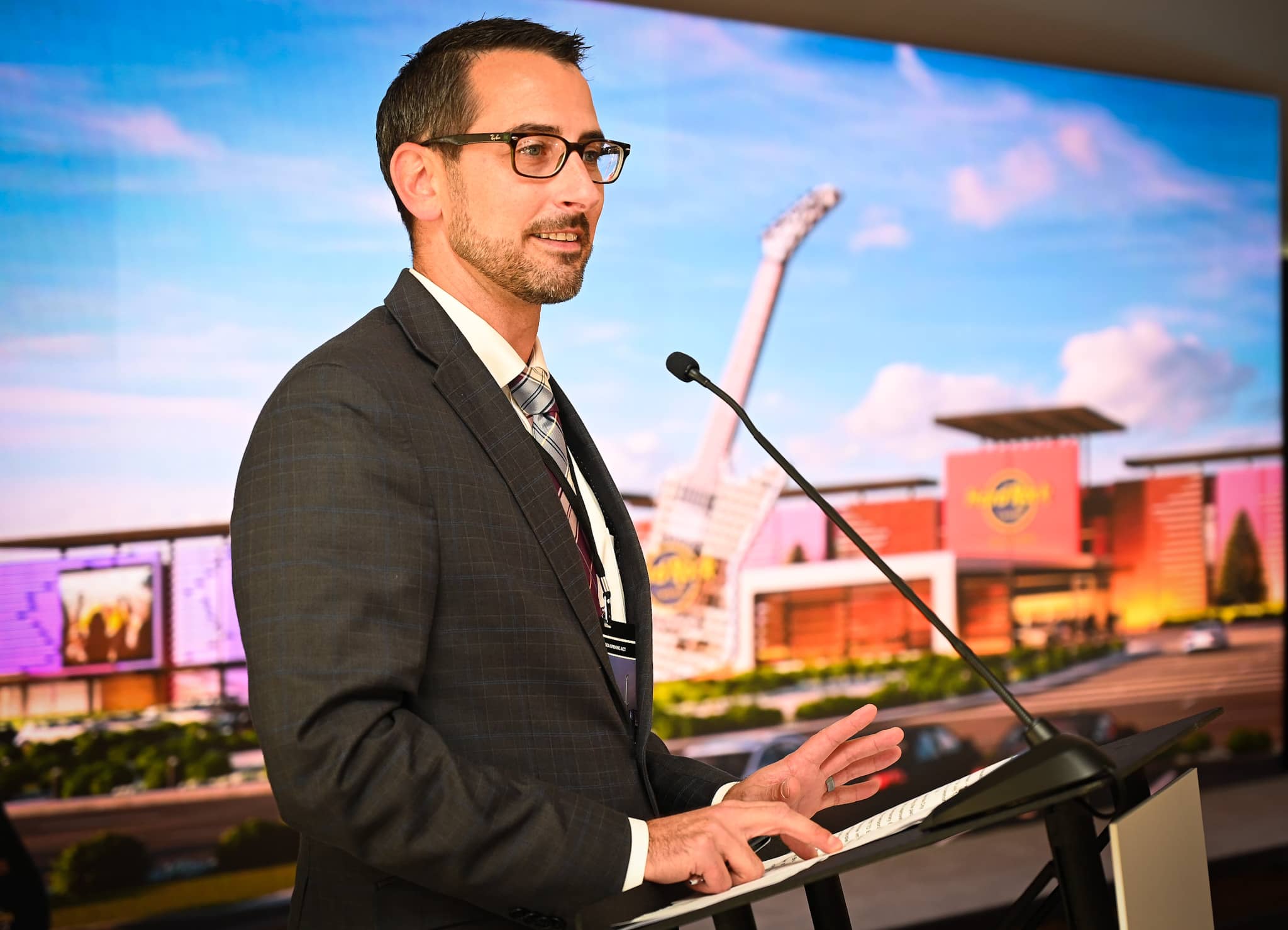 McNamara said the city's ability to lead the pack on new casinos in Illinois was a great example of collaboration between municipal and state leaders, union workers, Hard Rock and other partners.
"When we work together, anything is possible," he said.
What the future looks like
The future casino will have more than 1,000 slot machines, dozens of table games, a sports book, multiple dining options including Hard Rock's signature Hard Rock Cafe and the upscale restaurant Council Oak Steaks and Seafood. There will also be a Rock Shop for merchandise, a live entertainment venue with up to 1,800 seats, music memorabilia and "a bunch of little cool things that we want you to wait and see," Iafrate said.
The landmark of the facility will be a 90-foot replica of one of Rock and Roll hall of famer Rick Nielsen's checkerboard guitars. That, much like the Clock Tower that stood on the site until it was demolished in 2018, will greet visitors entering Rockford off the interstate.
"I have called Rockford my home for my entire life and I'm so thrilled to see Hard Rock install a little piece of rock n' roll in my backyard," said Nielsen, who is also an investor in the casino.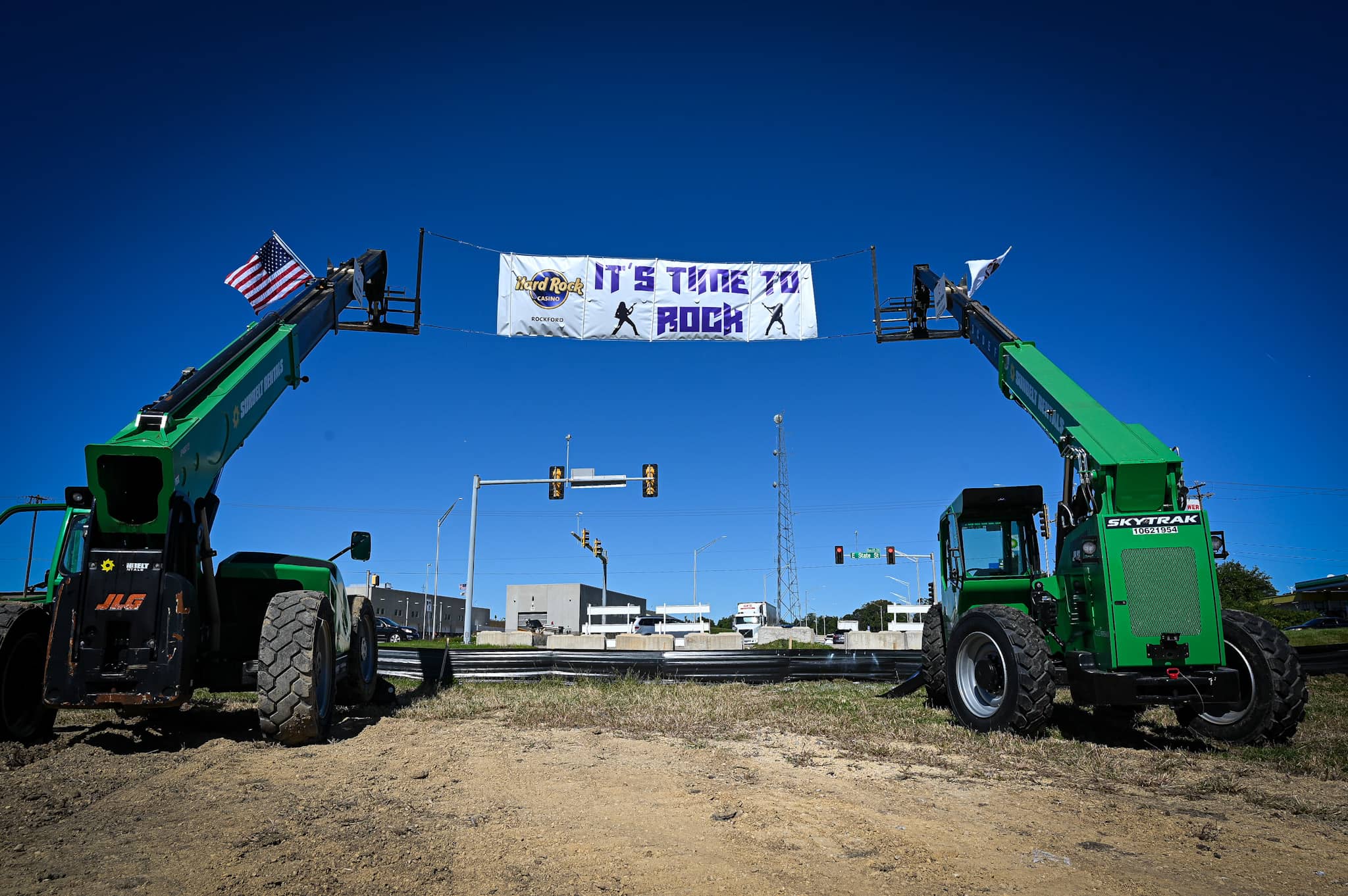 The Cheap Trick guitarist was at the groundbreaking in between shows for the still touring band, and he caught a same day flight to Europe for the next leg of the tour.
"I'm so proud to support this project because of what it means to me, the city of Rockford and the entire region," Nielsen said. "There is a lot to look forward to and I'm sure I can find a guitar or three to display once this casino is up and running."
Jon Lucas, the chief operating officer for Hard Rock International, said the company has received overwhelming support from the city and its people. He said that while this groundbreaking is a great first step, there's much more exciting things to look forward to.
"We do nothing but first-class facilities," Lucas said. "It's been a long time coming … We're here, we're moving dirt now, and the best is yet to come."
---
By the numbers | Hard Rock Rockford
1,200 construction jobs
1,000 full- and part-time jobs at the casino
84,000 cubic yards of earth moved by scrapers
80,000 gallons of diesel fuel used for earth moving
180,000 square-foot casino
90 foot-tall replica of Rick Nielsen's guitar planned for the site
1,000+ slot machines at full casino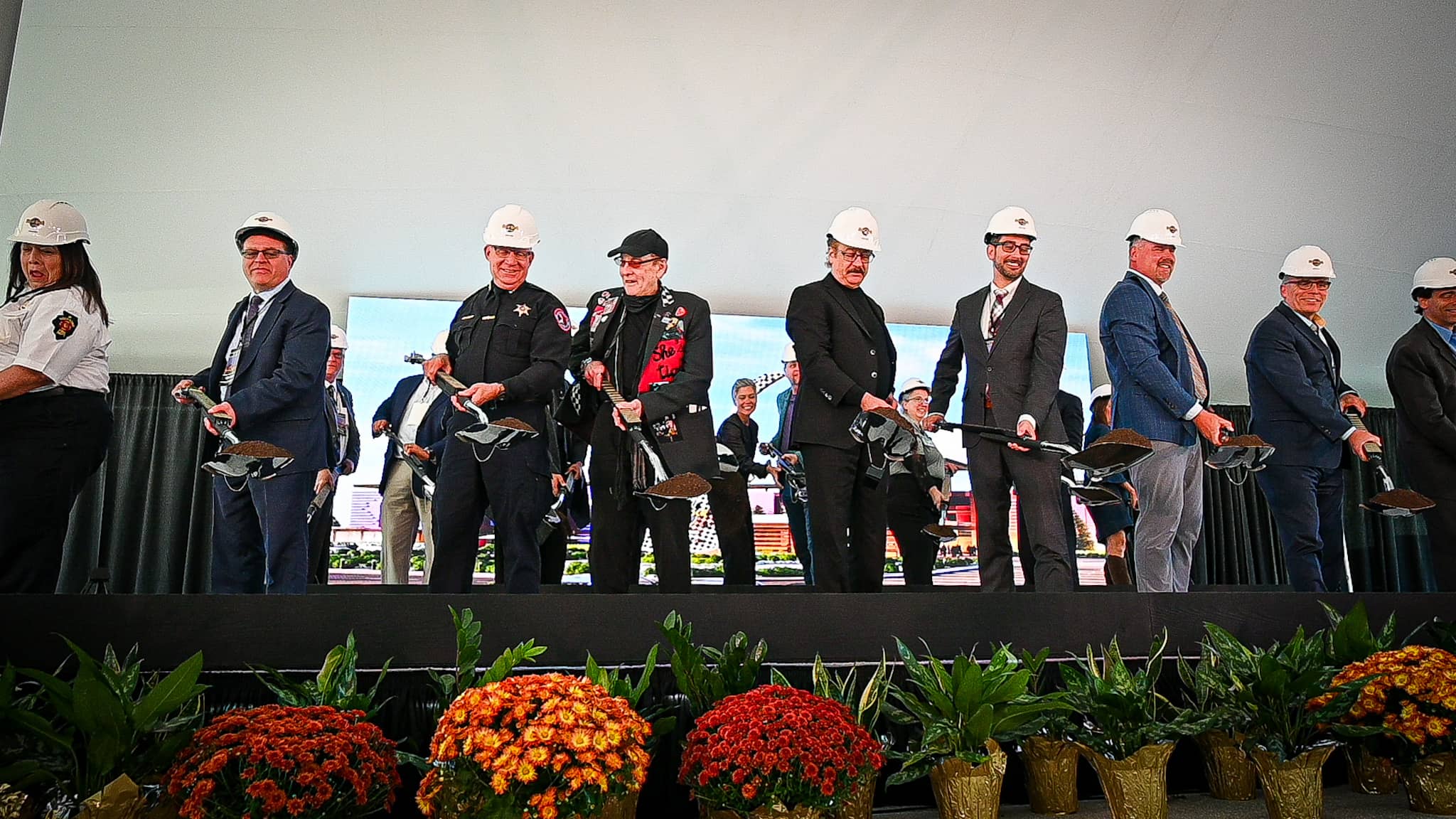 ---
This article is by Kevin Haas. Email him at khaas@rockrivercurrent.com or follow him on Twitter at @KevinMHaas or Instagram @thekevinhaas.