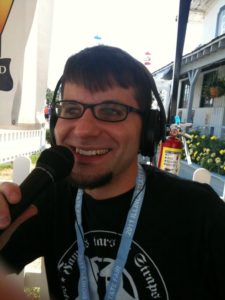 Hi my name is Mike. I was born and raised in Aurora, IL. I am married, in fact my wife and I have been together for 17 years, 12 of them married.
I am a fan of most Chicago Sports teams although I am more of a college football fan than a NFL fan. Also are the Bulls even considered a NBA team anymore? I like to stay active. I play hockey and softball. Enjoy a good bourbon and Disneyworld.
Oh and I am also a lifelong pro wrestling fan and am not ashamed by it one bit.