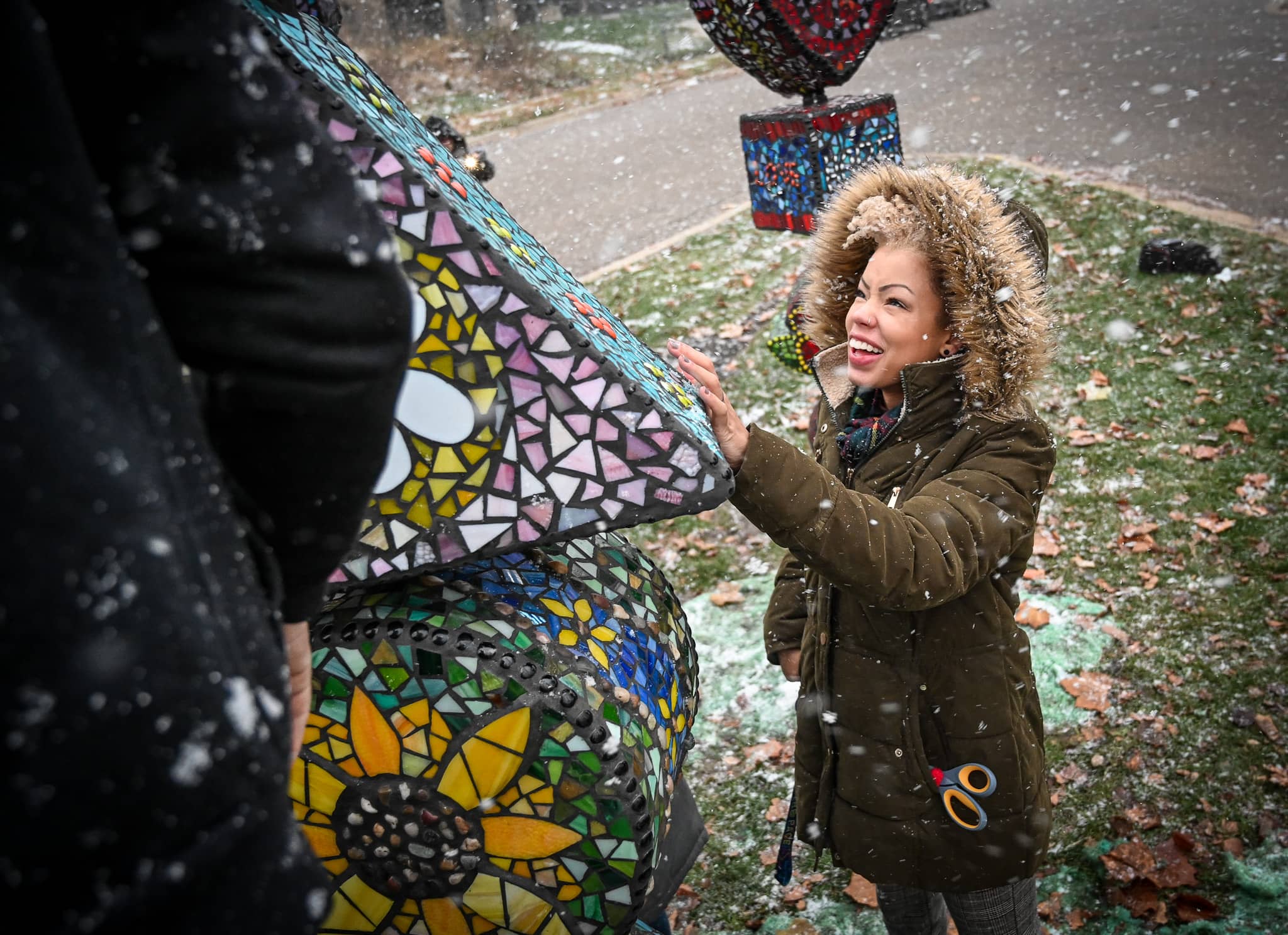 ROCKFORD — A new public art project featuring five mosaic towers were unveiled Thursday afternoon as a brief but bulky batch of snowflakes swirled around the west side neighborhood.
The totem-like sculptures, which were created from an assortment of colors and materials, brighten up a previously blank patch of grass at the corner of Haskell and Fisher avenues in the Coronado-Haskell neighborhood. The approximately 8-foot tall structures were made by a team of nearly 30 middle and high school students working under the guidance of mosaic artist Susan Burton and local artist Cristi Hopp-Kniess.
"It creates a sense of place. It creates a sense of belonging. It creates a feeling of safety," said Mary McNamara Bernsten, executive director of the Rockford Area Arts Council. "It creates landmarks that children and adults remember throughout their lives."
The sculptures were made as part of the council's program SPARK!, which is an intensive, hands-on apprenticeship program that provides youth an opportunity to work with local artists.
They collaborated for about 60 hours on the Womanspace campus to create the mosaics.
"When we first walked in it was just a bunch of blocks of foam, but then every day we did so much stuff and it came together on time," said Jay DiBenedetto, a 16-year-old Auburn High School student. "It was very fun and labor intensive, and it made my hands super dry, but it was totally worth it."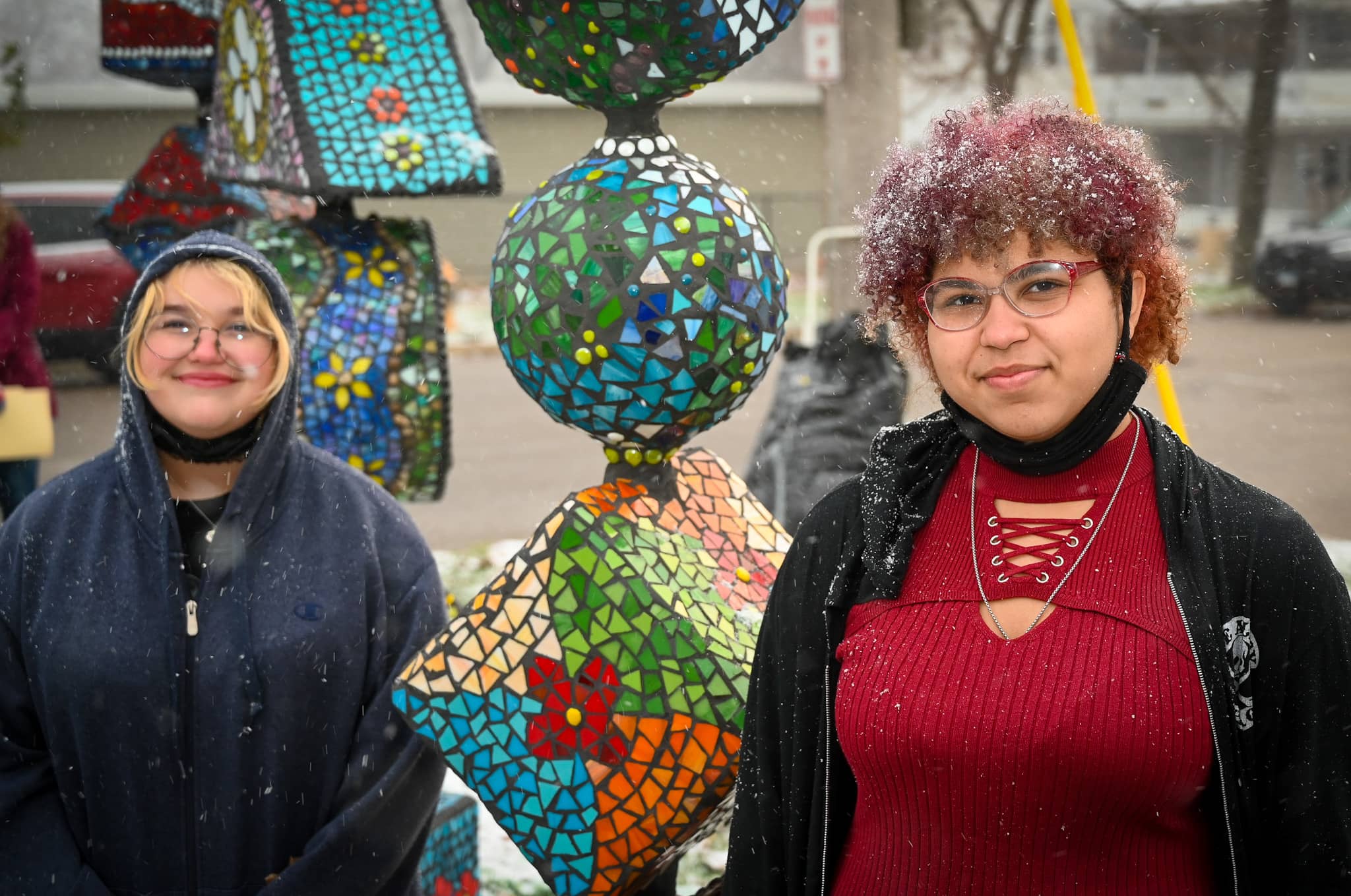 DiBenedetto and Gray Roach, 15, contributed two blocks to one of the five-piece totems. They both incorporated their favorite animals into the nature-themed piece. For DiBenedetto, it was a buffalo, and it was a bat for Roach.
"It was a new medium and I think we did pretty well, and I got to work with my best friend," DiBenedetto said. "We're looking forward to working with everyone again next year."
The mosaic towers are all topped with a heart, and each has a different theme including Earth, nature, peace and support for Ukraine.
Burton, who guided the youth through the project, said it was a challenging and intense two weeks of work.
"I know the rest of their lives they will never look at a mosaic the same way or a sculpture the same way," Burton said.
More photos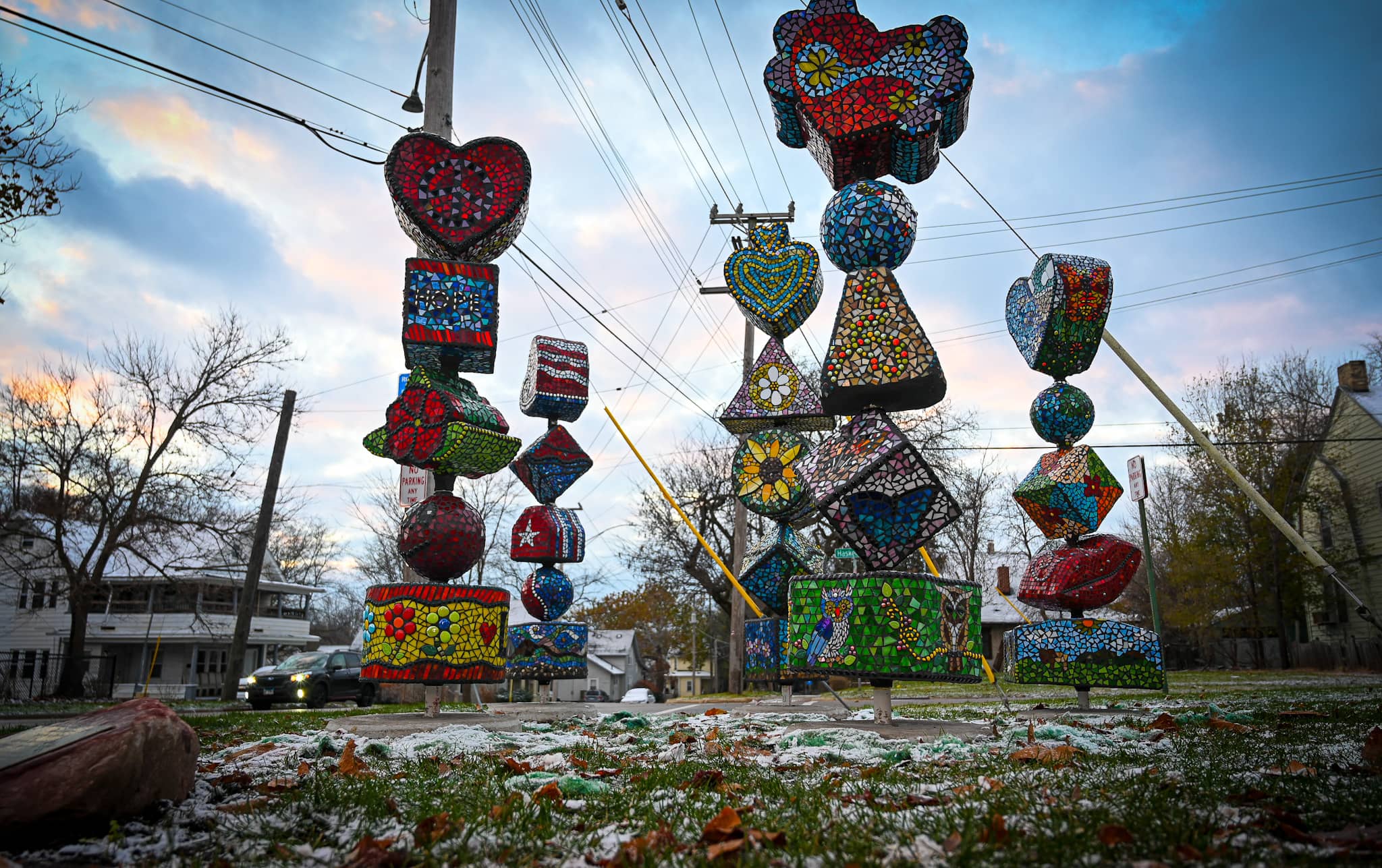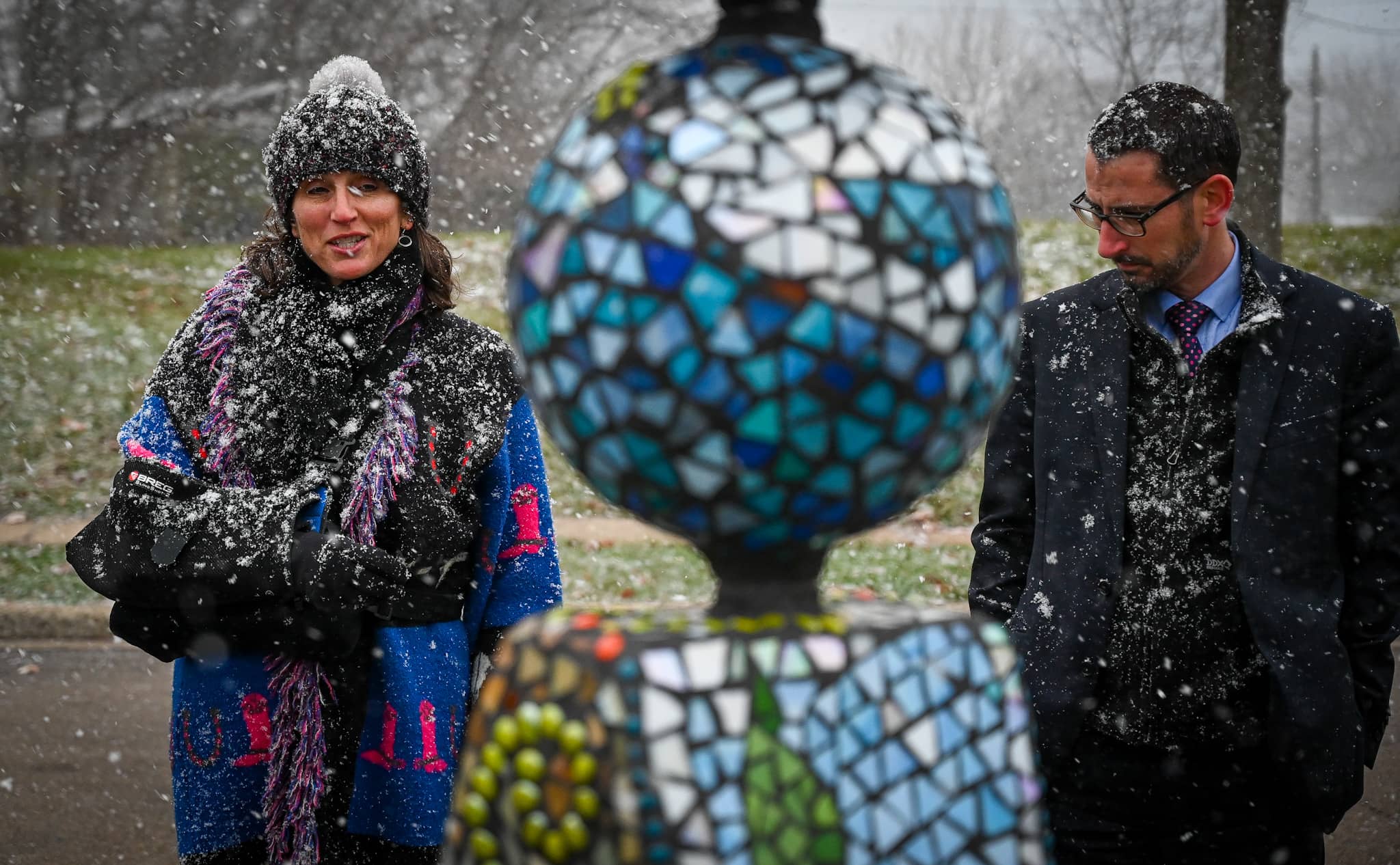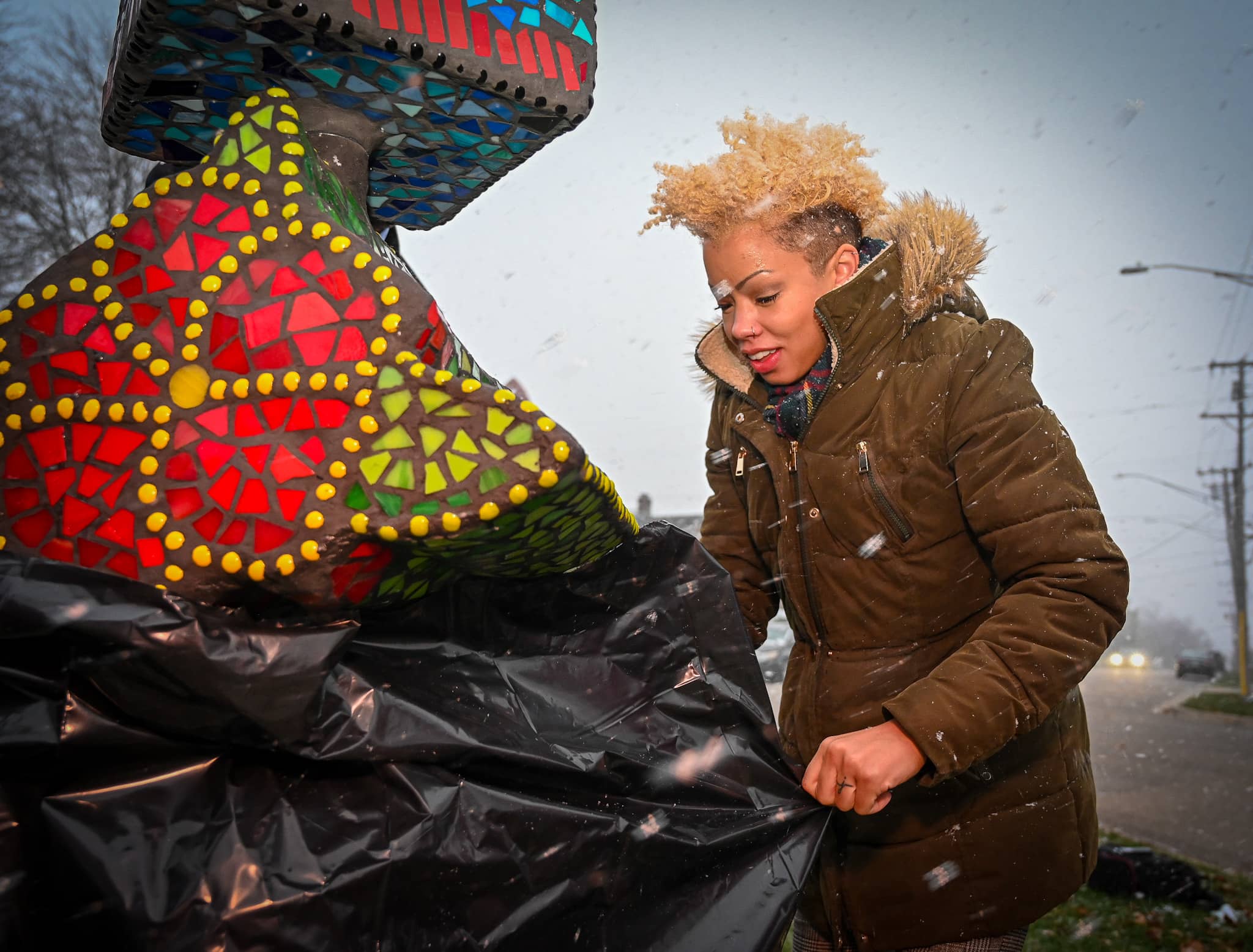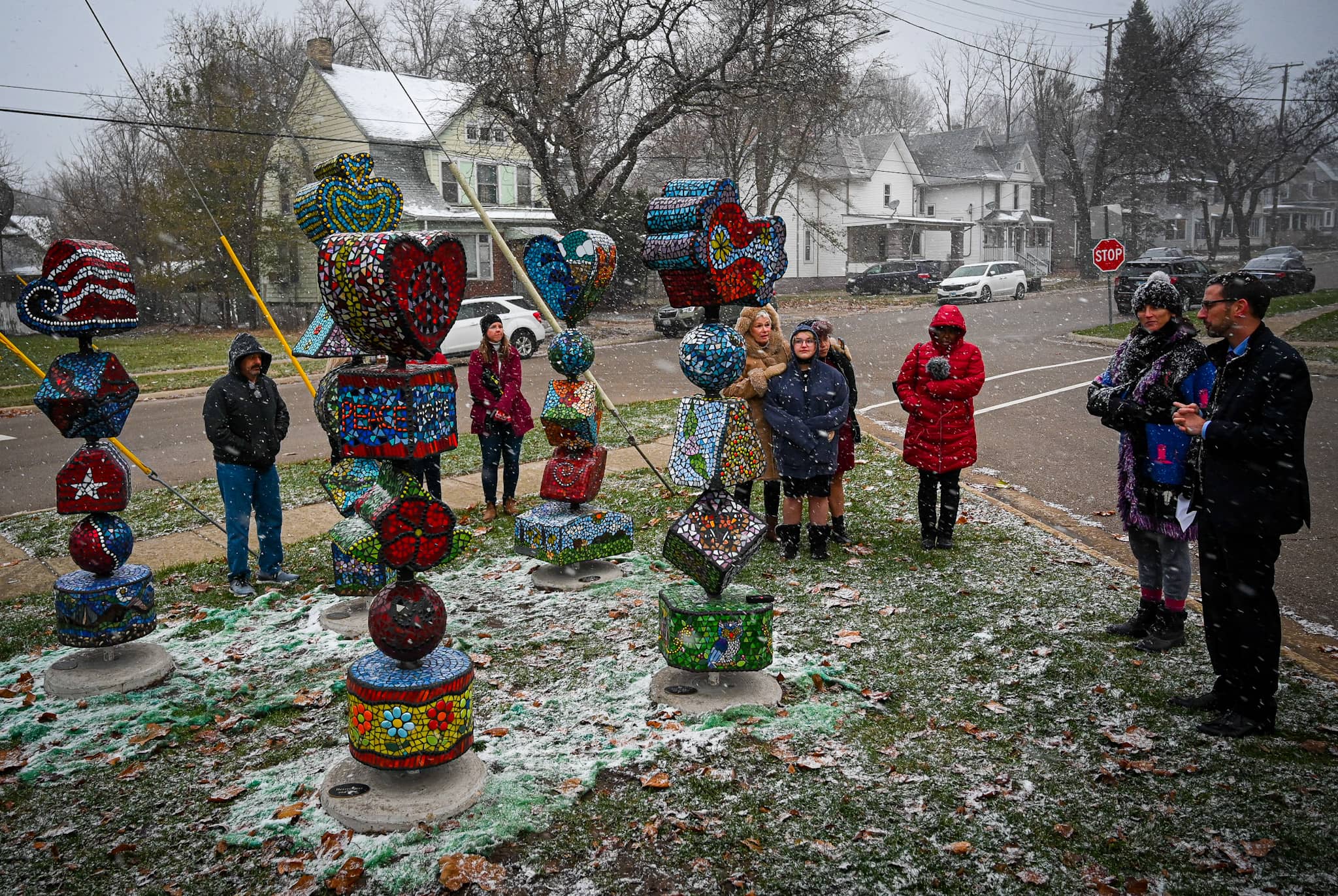 ---
This article is by Kevin Haas. Email him at khaas@rockrivercurrent.com or follow him on Twitter at @KevinMHaas or Instagram @thekevinhaas.