Record A Personal Memorial Day Message To Air On 95.3 The Bull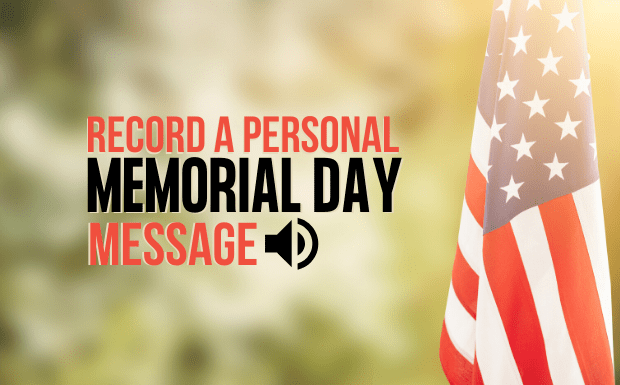 This Memorial Day Weekend, we're turning over the airwaves of 95.3 The Bull to The Herd, thanks to Mrs. Fisher's Chips, Massie Heating and Air, Eldridge Roofing, Leo's Gun Shop, Quantum Mortgage Group, State Farm Insurance Agent Brian Pinkstaff, and Wheels By RT!
It's simple: just record a short message on your phone (about 15 seconds, can be audio or video) and upload it below, or you can email it or call and leave a voicemail. Instructions below. Done.
Tips:
Make sure to include your name and where you live: "Hi this is Willy from Winnebago, wishing everyone a healthy and safe Memorial Day weekend and special thanks to those that paid the ultimate sacrifice."
There's no right or wrong way to do, so give it a shot! (We might need to edit it a little bit to air it, but we're up to the challenge)
If you're under 18, have a parent or guardian submit it- no biggie.
Accepted audio files: mp3, wav / Accepted video files: mp4, mov, avi
If for some reason it won't upload below, you can email it to thebull@953thebull.com or call 815-242-1242 and leave it as a voicemail!