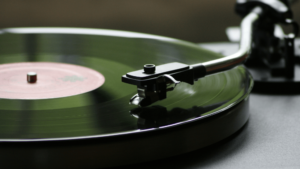 Do you still listen to your records? Well your not alone. Vinyl is making a comeback!
There really is nothing like dropping the needle down and listening to an album. Vinyl sales in the U.S. hit a record high over the holidays. More than 1.8 million were sold in the week leading up to Christmas!
Vinyl also outsold CDs during that time which is the fourth time that's happened in 2020, and even better, more than 40 percent of those sales came from independent record stores.
You can find some really great record stores here in the stateline too. Go check em' out!
Toad Hall Books & Records on Broadway in Rockford
Culture Shock Clothing & Records
CD Source Records in Loves Park