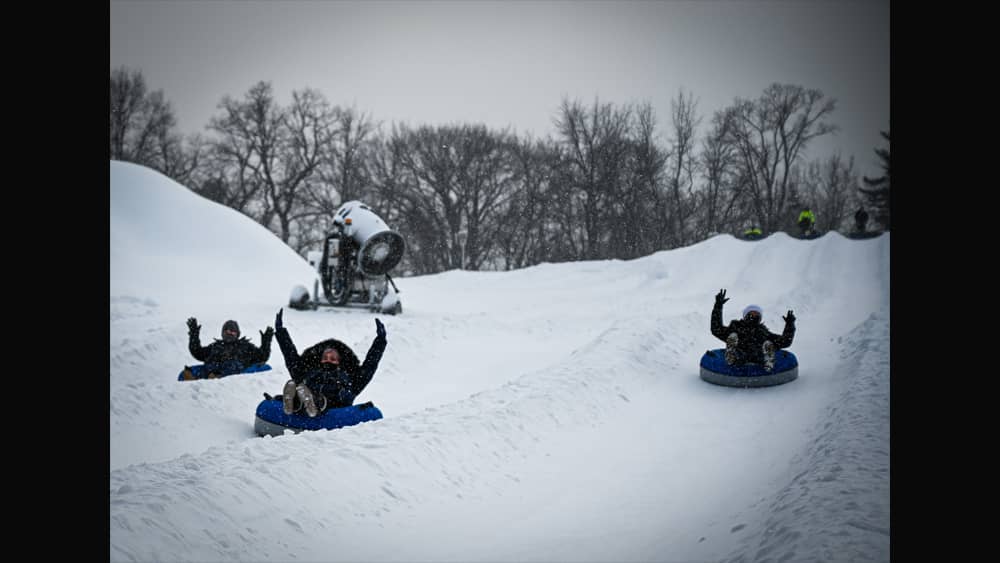 ROCKFORD — The Rockford Park District has kicked off its annual Winter Flurry, a seasonal mix of indoor and outdoor activities and events to keep you busy during the coldest months.
"The Winter Flurry initiative started in 2020 to help the community recreate safely outdoors during some of the darkest days amid a global pandemic," said Jessica Steinberg, operations director for the Park District. "We know though that youth, teens, and families need an escape from the day-to-day stresses now more than ever.
"Our recreation experts came up with some new and expanded offerings for indoor and outdoor recreation over the winter months to help improve physical and mental wellness. It's also extremely important that we do whatever we can to keep youth and teens active and engaged."
Here's a look at some of the key winter activities and dates to keep on your calendar.
All Aglow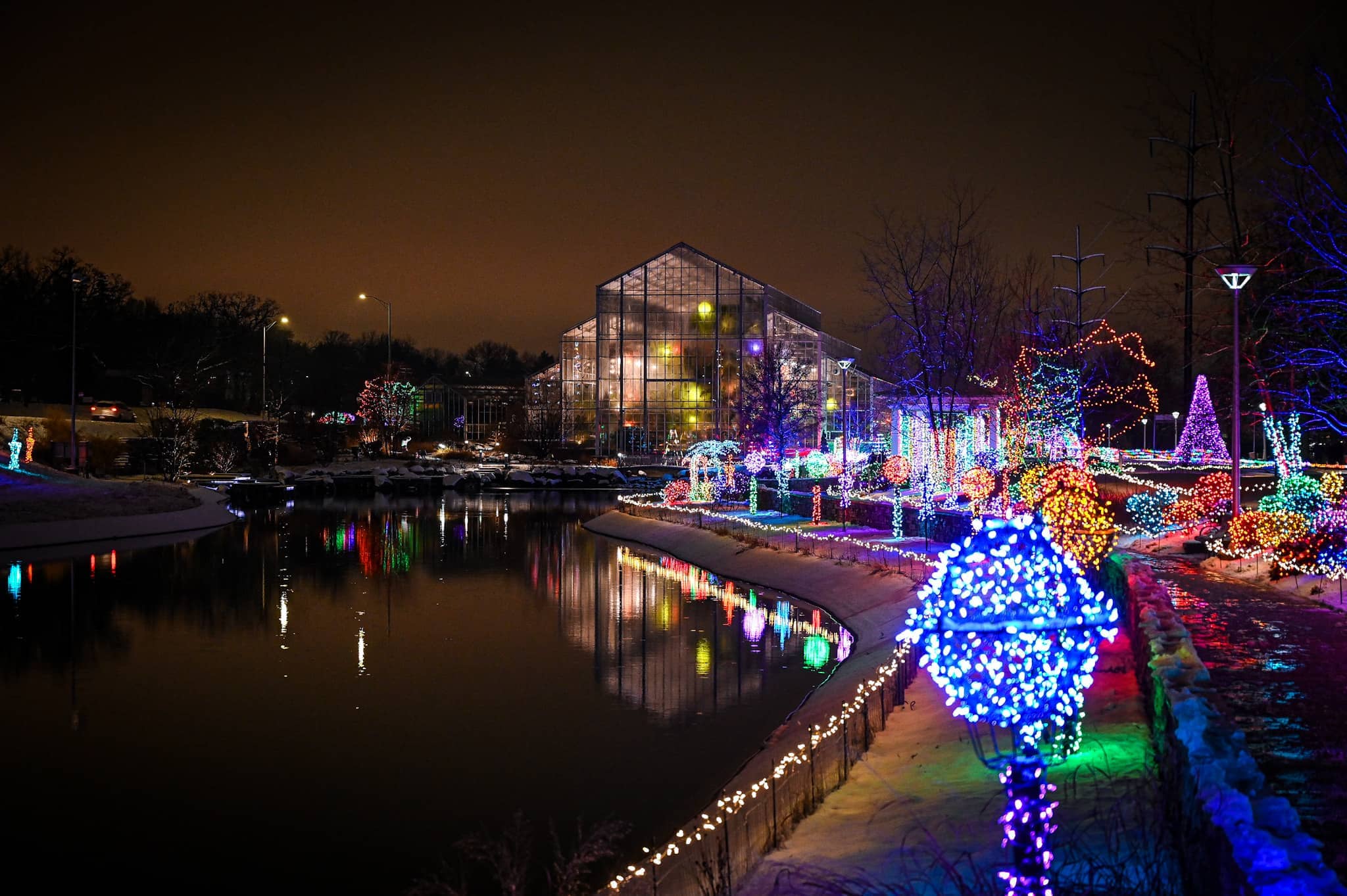 Nicholas Conservatory & Gardens, 1354 N. Second St., is illuminated by hundreds of holidays lights during the annual All Aglow.
The display runs from Nov. 26 to Jan. 8. Lights are on from dusk to dawn, but the park closes at 10 p.m.
Festival of Lights
The annual Festival of Lights kicks off in Sinnissippi Park, 1401 N. Second St., the day after Thanksgiving.
You can see more than 100 displays illuminated by roughly 400,000 lights.
The event runs Thursdays through Sundays from Nov. 26 through Dec. 18 and daily Dec. 19 through Dec. 26 and on Dec. 31.
Making Parks Bright
Six parks get brighter during the holiday season as part of the annual Making Parks Bright tradition, which runs Dec. 1 through Jan. 9.
The displays are on from dusk to dawn through Jan. 9 at these five parks:
Alpine Park, 950 S. Alpine Road, Rockford
Brown Park, 2010 N. Main St., Rockford
Fairgrounds Park, Kilburn Avenue and Jefferson Street, Rockford
Sand Park, 1041 E. Riverside Blvd., Loves Park
Wantz Memorial Park, 602 E. Riverside Blvd., Loves Park
Washington Park Community Center, 3617 Delaware St., Rockford
Holiday Wagon Rides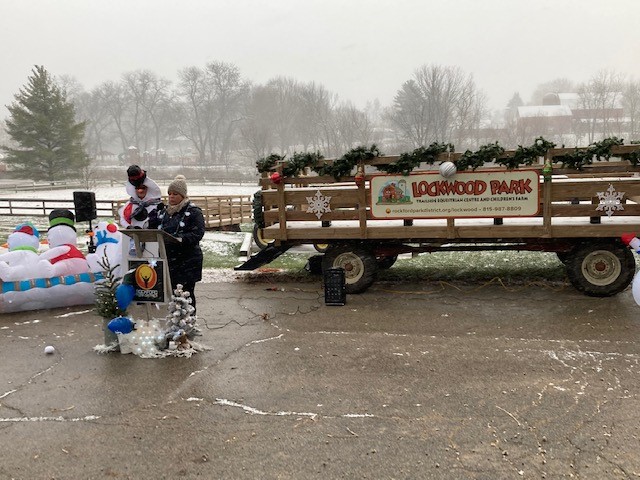 Take a 20-minute holiday wagon ride through the trails of Lockwood Park, 5201 Safford Road, on Wednesdays and Fridays through Dec. 23.
Time slots run between 5 p.m. and 7 p.m., and advance tickets are required.
Get your tickets or learn more about Winter on the Farm here.
Illinois Snow Sculpting Competition
The Illinois Snow Sculpting Competition takes place Jan. 18-21 at Sinnissippi Park, 1401 N. Second St., Rockford.
Teams from around the state will compete for the right to represent Illinois in the U.S. National Snow Sculpting Competition.
Last year, Cave People from Space won the competition for its creation "Antreader."
Sinnissippi Station Exhibit
Seven G-scale trains and trolleys will run down, around and above you at Nicholas Conservatory & Gardens from Dec. 2 to Jan. 29.
You can get tickets and learn more here.
So you wanna build a GLOWman
Collins Aerospace has donated funds for the district to purchase supplies needed to give out 2,000 free GLOWman kits.
Everything you need — aside from the snow itself — is included in the kit. Every kit contains black buttons, an orange glow stick, red pom poms, and a plaid scarf. The district wants you to post a picture of the completed GLOWman on social media using the hashtag: #rpdfun.
Kits can be picked up starting Monday, Nov. 28 at select Rockford Park District facilities and all customer experience locations.
More winter recreation
Here's a quick rundown of some of the other Winter Flurry activities happening this year.
Cross-country skiing and winter hiking at Aldeen Golf Club, Atwood Park and Sinnissippi Golf Course
Sledding at Twin Sister Hills Park and Sinnissippi Golf Course
Snow tubing, snowboarding, and skiing at Snow Park at Alpine Hills
Snowmobiling at Anna Page Park and Lockwood Park
Ice skating and hockey at Carlson Ice Arena, Riverview Ice House, and Eclipse Lagoon in Sinnissippi Gardens
Birds of Prey at Atwood Center
Bird Walks at Aldeen Golf Club
---
This article is by Kevin Haas. Email him at khaas@rockrivercurrent.com or follow him on Twitter at @KevinMHaas or Instagram @thekevinhaas.