Rockford Walk To End Alzheimer's with 95.3 The Bull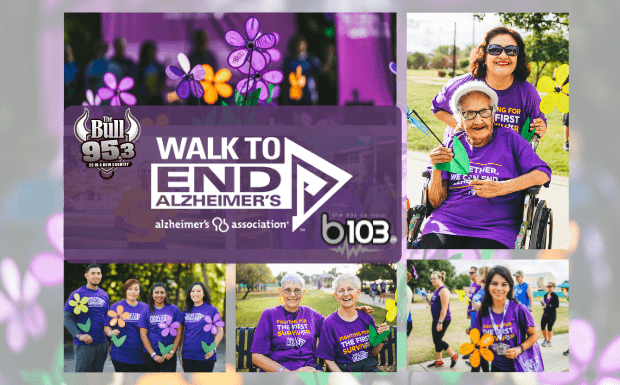 Alzheimer's disease is relentless. So are we. Join us for the Rockford Walk To End Alzheimer's, Saturday, September 18th, at 9 a.m.
Join Team 95.3 The Bull /B103 and walk with us, click HERE.
Join our team, captained by our afternoon host Gordon Mays and B103 morning host Chelsea Meyer for the Alzheimer's Association Walk to End Alzheimer's®, the world's largest event to raise awareness and funds for Alzheimer's care, support, and research.
Walk Information:
Saturday, September 18, 2021
Sportscore One, 1288 Elmwood Rd, Rockford, IL 61103
Registration opens at 8 am
Opening Ceremony at 9 am
Walk begins at 9:30 am
How to Register:
-Click or copy this link into your browser: https://act.alz.org/site/TR?team_id=677237&fr_id=14458&pg=team
-Click on the orange button that says "Join Our Team"
-The website will walk you through the registration process from there.