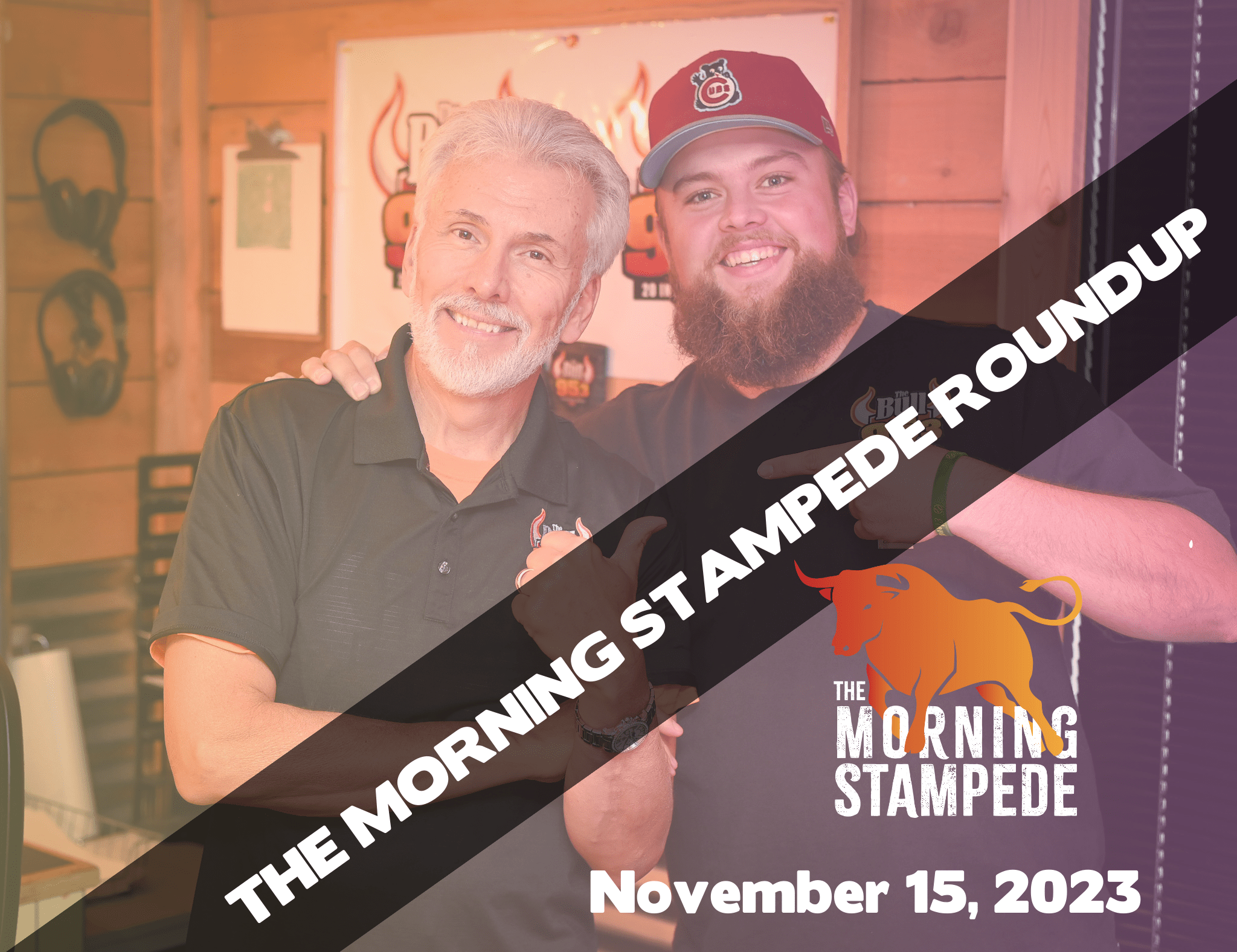 5 Things to Know from The Morning Stampede with Steve Summers and Ryan Sartori
Wednesday, November 15
1. Tim McGraw has a very special hobby that Steve and Ryan say they could never participate in.
2. Bull Battles returned for your next shot at 4-day Country Thunder tickets. Listen the rest of the week at 7:15am for your shot and enter to win online, too!
3. Bull Bits explained how you might be getting pulled over if you wear this new cologne.
4. Decoding the Smashed Up Smash Hit is never an easy task, but you can try your hand to win your way to see Kenny Chesney at Soldier Field next year!
Listen at 8:15 for your chance to win!
5. It's America Recycles Day, so Steve and Ryan welcomed one of their favorite guests in studio; Corrine from Keep Northern Illinois Beautiful!