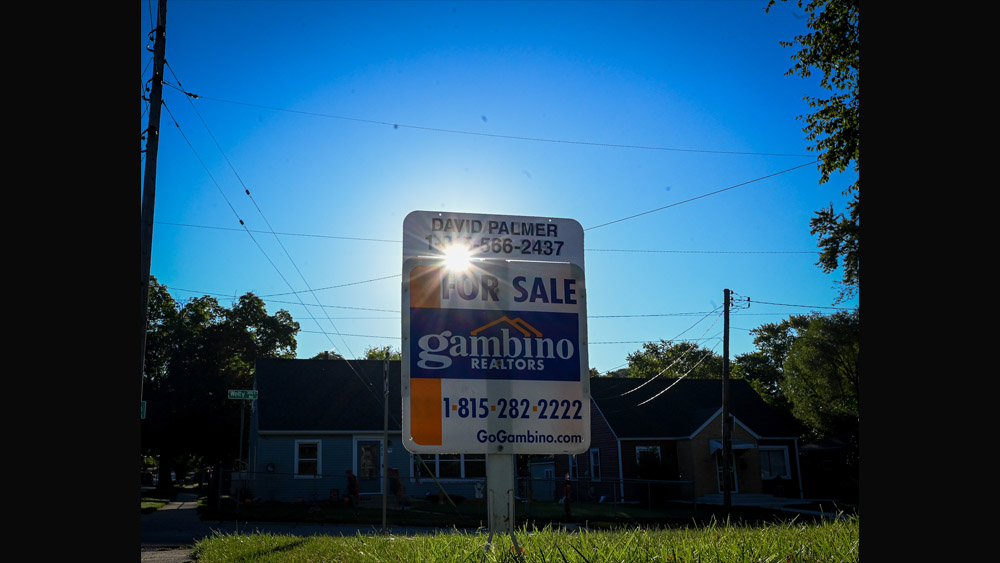 ROCKFORD — Home sale prices in the region climbed to another record high in August as buyers continue to compete in bidding wars for a limited supply of houses.
The three-month rolling average price of a home sold in Boone, Winnebago and Ogle counties was $177,626 in August, the highest price since the stat was first collected in 1998, according to statistics released Wednesday by Rockford Area Realtors. That's $21,350 more than what homes sold for last August and nearly $1,300 more than the previous record high of $176,345 in June.
"Extremely limited supply and superheated demand fueled these increases," Conor Brown, CEO of Rockford Area Realtors, said in a news release. "Home prices continue to appreciate as millennials enter their prime-buying years, renters look to escape skyrocketing rents and deep-pocketed investors drive demand."
(story continues below chart)
The higher prices have not resulted in fewer sales, and homes continue to move off the market at record pace. Homes sold in an average 13 days in August, matching the record set in July. That's 18 fewer days on the market than in August 2020.
"The days-on-market metric gives an indication of how hot a market this is and how quickly homes are selling," Brown said. "In 2019, prior to the pandemic, the average days on market stood at 46. The market is still extremely vibrant as demand is still strong even while housing supply is low but slowly returning."
There were 523 properties sold in August, the highest total this year and 23 more sales than last August. It was the highest number of homes sold in the last 13 months.
Price growth was higher in the Rockford region than statewide in Illinois. Statewide, home prices increased 8.4% to $257,000 in August compared to the same month a year ago. The sale price grew 13.6% year-over-year in the Rockford region. Price gains, however, were higher across the nation, growing 14.9% to $356,700 on average in the U.S. last month.
The 480 properties on the market in the region at the end of August is the lowest ever stock for sale in the month of August.. The inventory of homes for sale has been low all year, creating fierce competition for buyers. The supply in August, despite being down 18.8% from 591 homes in August 2020, was the second highest monthly inventory for the year. The highest was 536 in July.
Historically low interest rates continued in August with the 30-year fixed-rate mortgage averaging 2.84%, a decrease from 2.94% from last August.
This article is by Kevin Haas. Email him at khaas@rockrivercurrent.com or follow him on Twitter at @KevinMHaas or Instagram @thekevinhaas.