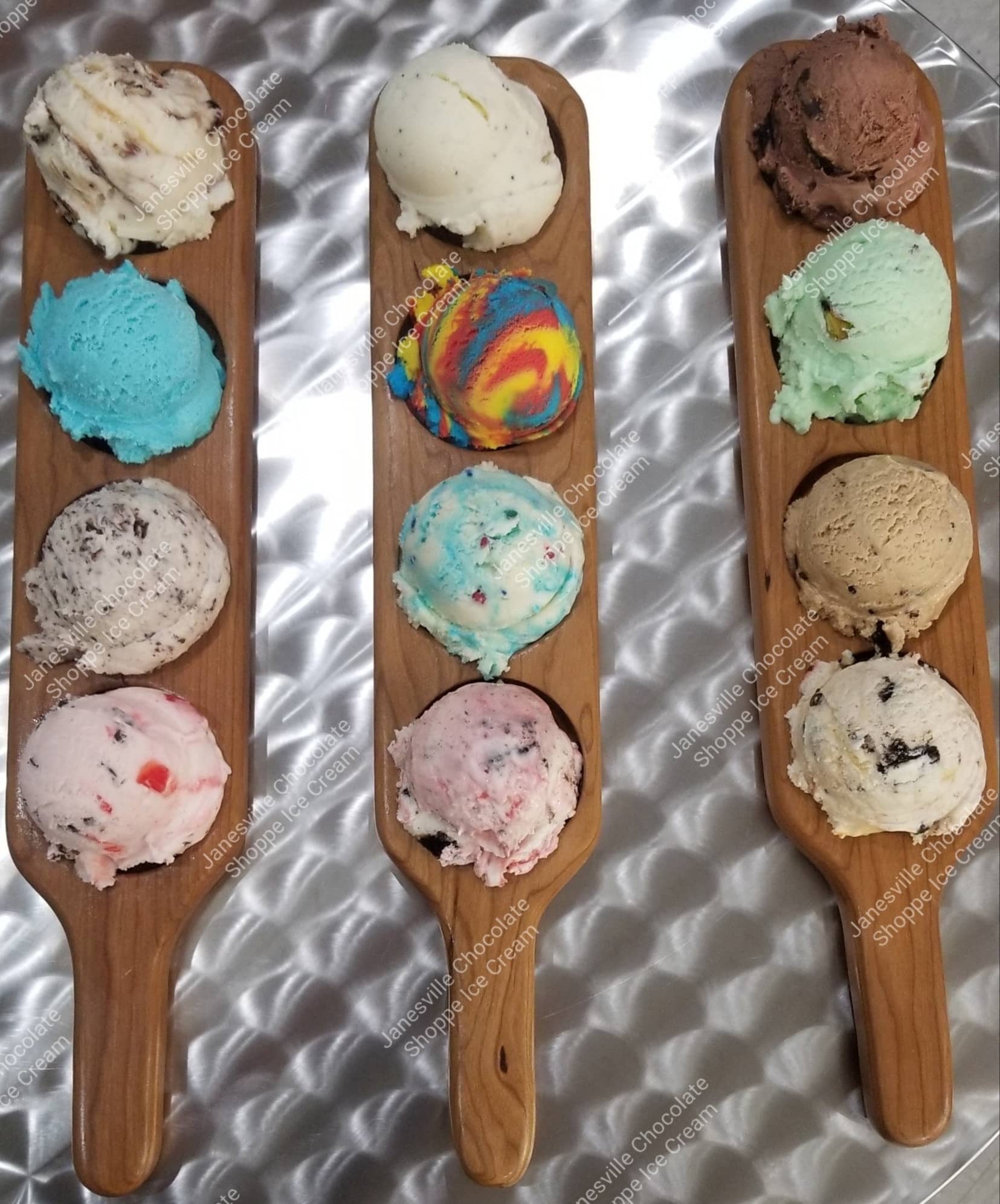 Are you one of those people that are always indecisive and can never choose exactly what you want? Then this ice cream flight is PERFECT for you! The Chocolate Shoppe Ice Cream Company located in Janesville, Wisconsin is now giving ice cream lovers the chance to try their different homemade ice cream flavors without having to commit to just one.
Janesville residents already know about this tiny, Wisconsin locally owned and operated scoop shop! The Chocolate Shoppe Ice Cream Company started in 1962, with Chuck Sr. and Nancy Deadman, opening up their first candy and premium ice cream shop located on Monona Drive in Madison, Wisconsin.
Over the past 60 years, they have been making their own line of super-premium ice cream flavors and have opened four ice cream parlors. They have also opened a manufacturing plant in Madison, Wisconsin.
Not only do they offer ice cream, but they also have Italian ice, non-fat greek yogurt and non-dairy soy ice cream for those who still want to indluge.
Check out all the delicious flavors that they have to offer, HERE.