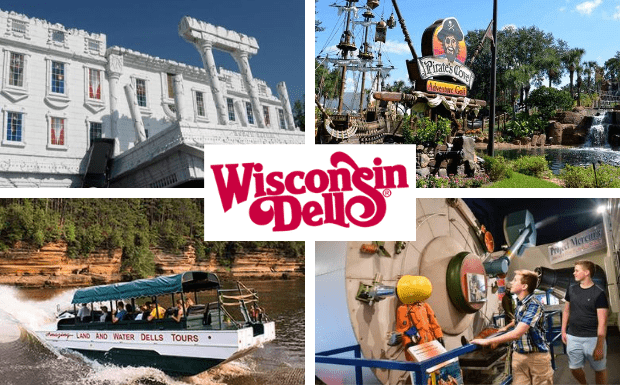 Wisconsin Dells is the place to be for summer fun and we have your chance to win the Ultimate Family Pack of Tickets!
Each family pack consists of 4 tickets each to:
Original Wisconsin Ducks
Big Chief's Go Karts
Pirate's Cove Adventure Golf
Timbavati Wildlife Park
Tommy Bartlett Exploratory
Top Secret, A Highly Classified Experience
Upper Dells Boat Tours
Win your Wisconsin Dells Ultimate Family Pack below…
*Please note, each location/attraction has their own public safety policies and procedures that you should carefully consider for yourself and/or family. By entering this contest, you acknowledge and understand the inherent risk of entering these or any public space where people are present.