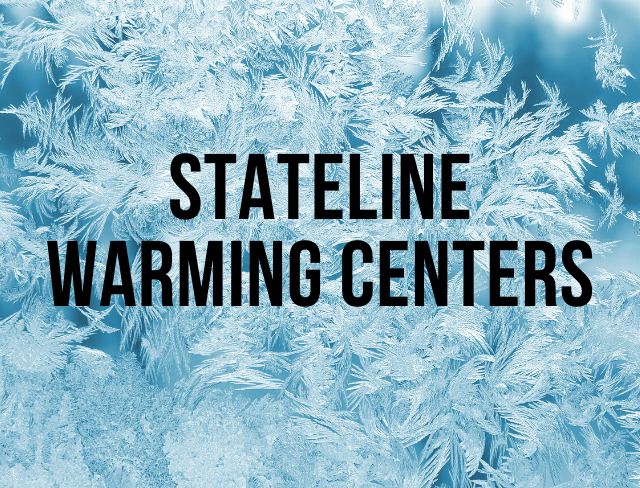 With temperatures dropping, Winnebago and Boone County have released a list of warming centers to help keep the Stateline warm for the 2019-2020.
According to WTVO, warming centers will provide a safe and warm location during extreme cold temperatures. This is for residents who don't have proper heading equipment and for those who need to turn down their thermostat to save energy costs.
Please make sure to check on your neighbors in extreme conditions.
To receive an updated list at anytime, text COLD to 51555.
Winnebago County Sites
City of Rockford, Community Action Agency
612 N. Church Street, Rockford
Monday-Friday, 8 a.m. – 5 p.m.
The Carpenter's Place
1149 Railroad Avenue, Rockford
Monday-Friday, 8:15 a.m. – 3 p.m.
Rockford Rescue Mission
715 W. State Street, Rockford
Women's Crisis Center/Women and Children Only
7 days a week, 8 a.m. – 5 p.m.
Men's Crisis Center
7 days a week, 7 a.m. – 7 p.m.
Pecatonica Village Hall
405 Main Street, Pecatonica
Monday-Friday, 8:30 a.m. – 4:30 p.m.
Village of Machesney park
300 Roosevelt Road, Machesney Park
Monday-Friday, 8 a.m. – 4:30 p.m.
Boone County Sites
Salvation Army
422 S. Main Street, Belvidere
Monday-Friday 9-11:45 a.m. 1-4 p.m.
Belvidere Public Safety Building
615 N. Main Street, Belvidere
24 hours, 7 days a week
Area State Authorized Sites
Illinois Dept. of Human Services
Family Community Resource Center
171 Executive Parkway, Rockford
Monday-Friday, 8 a.m. – 5 p.m. (Except State and Federal holidays)
Belvidere Oasis/Illinois Tollway
East of Belvidere Toll Plaza on I90
24 hours, 7 days a week