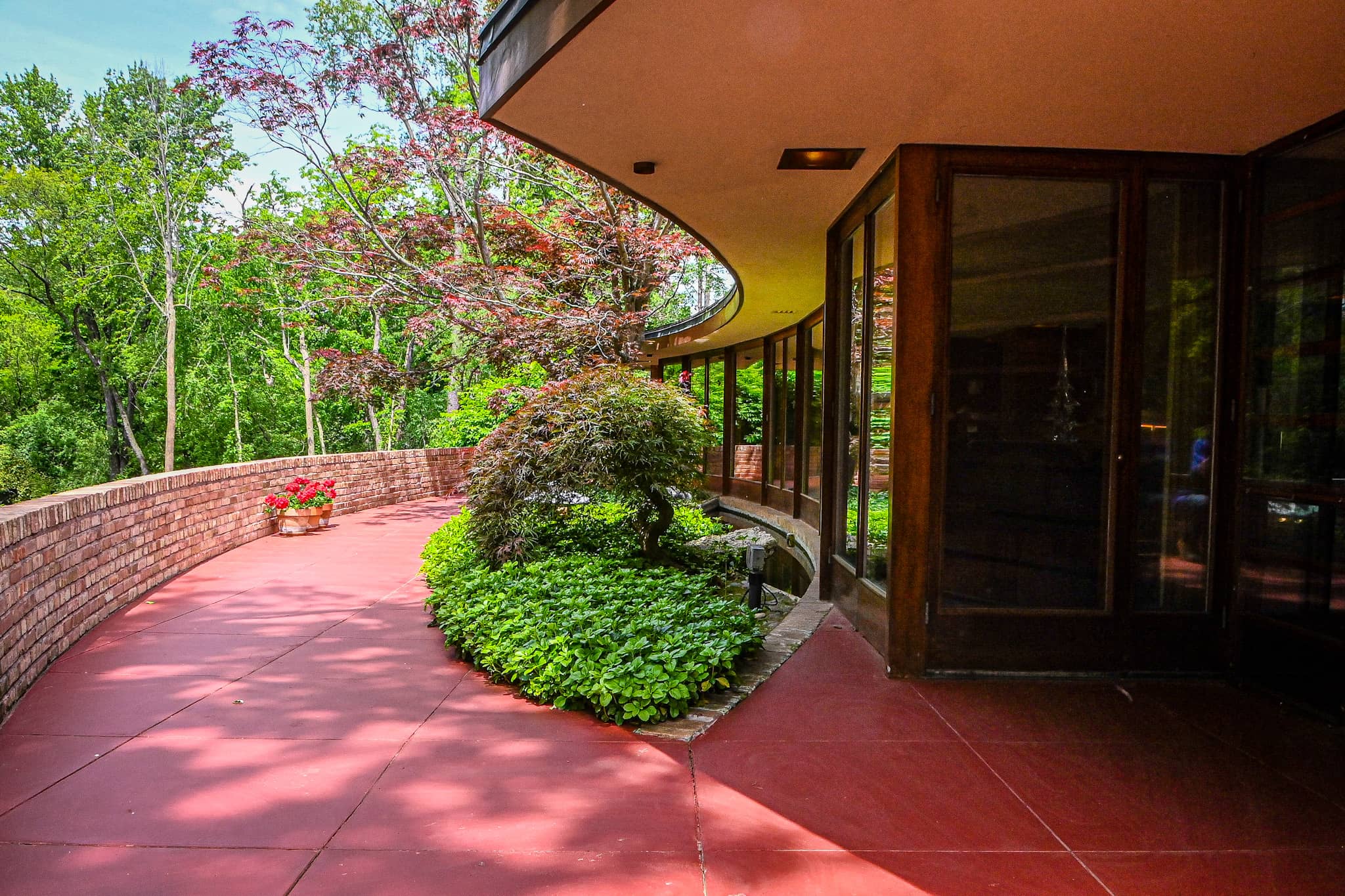 ROCKFORD — Congressmen and other national and local dignitaries stopped in Rockford on Sunday to celebrate the anniversary of a program designed to support disabled veterans that made the one-of-a-kind Frank Lloyd Wright designed Laurent House possible.
Kenneth Laurent, a World War II Navy veteran who was paralyzed at age 27, wrote to Wright in 1948 to ask the famed architect to design an accessible home. The home was designed a year later and in 1950 the Laurent family obtained what was one of the first couple dozen Specially Adapted Housing program grants. That program was approved the same year Laurent wrote to Wright.
"It's interesting that a letter, a very short letter that's still on the typewriter there today, could start something that eventually … helped thousands of other veterans and thousands of other Americans with disabilities live independently in a home," said Michael Frueh, the principal deputy under secretary for benefits of the U.S. Department of Veterans Affairs.
The 75th anniversary of the formation of the SAH grants is June 19. Congressman Mark Takano, a Democrat who represents California's 39th District, wanted to stop at the local architectural gem to mark the anniversary. Takano is the ranking member of the House Committee on Veterans' Affairs.
"The SAH grant has been a lifeline for veterans like Kenneth Laurent, a World War II Navy veteran," Takano said. "I'll continue to work with my colleagues to modernize and strengthen the SAH grant program for veterans and their families and ensure that these benefits continue to be protected."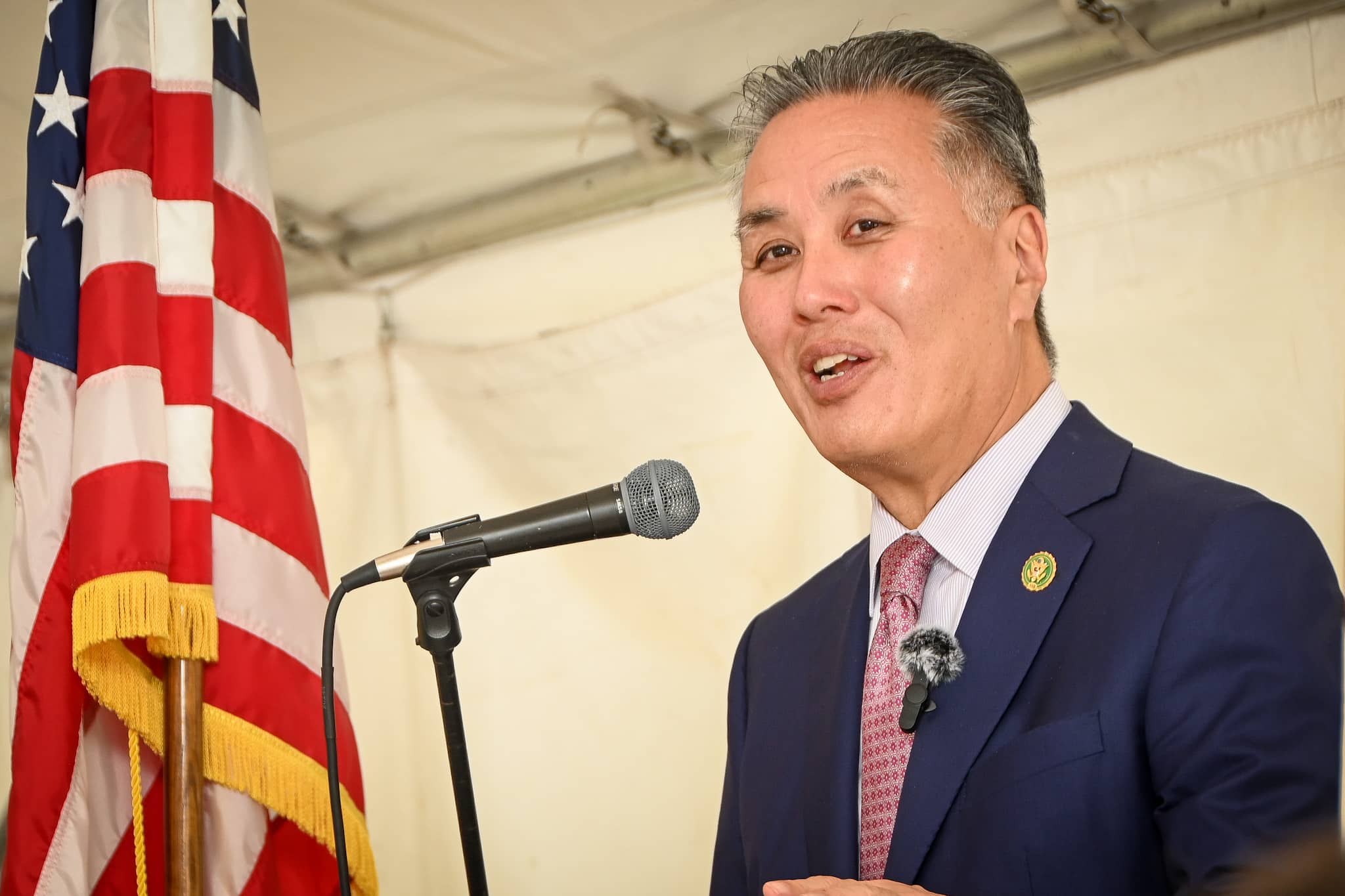 Kenneth and Phyllis Laurent used a $10,000 SAH grant to help pay the cost to build their home at 4646 Spring Brook Road. They built additions onto the home to raise their children, Marc and Jean.
The 2,600-square-foot home is the only wheelchair-accessible Frank Lloyd Wright-designed house. Wright created a blueprint for an open-plan, single-story home that could accommodate the Kenneth Laurent's needs some 40 years before the Americans with Disabilities Act was established.
The Laurents lived in the house from when it was completed in 1952 until 2012. Kenneth Laurent died at age 92 in January 2012, and Phyllis died 11 months later at age 94. Marc Laurent, an Army veteran, died after an illness in May 2007 at age 54.
The property is now cared for by a nonprofit group. It is open for public visits and often included as part of architectural tours.
It's fitting that the home is open to the public now. Jean Laurent said her father was always ready to open his house to friends and colleagues at a moment's notice.
"He shared the house with anybody who was interested," Jean  Laurent said. "He was the most compassionate person that I've known in my life, and it wasn't just for disabled people — it was for anybody."
Kenneth Laurent was also a tireless advocate for disabled people, helping push to make the city more accessible while raising money for spinal cord injury research and other causes.
"I think he lived a better life, had a fuller life because of his disability," Jean Laurent said. "He was able to reach more people, and he did it whenever he could."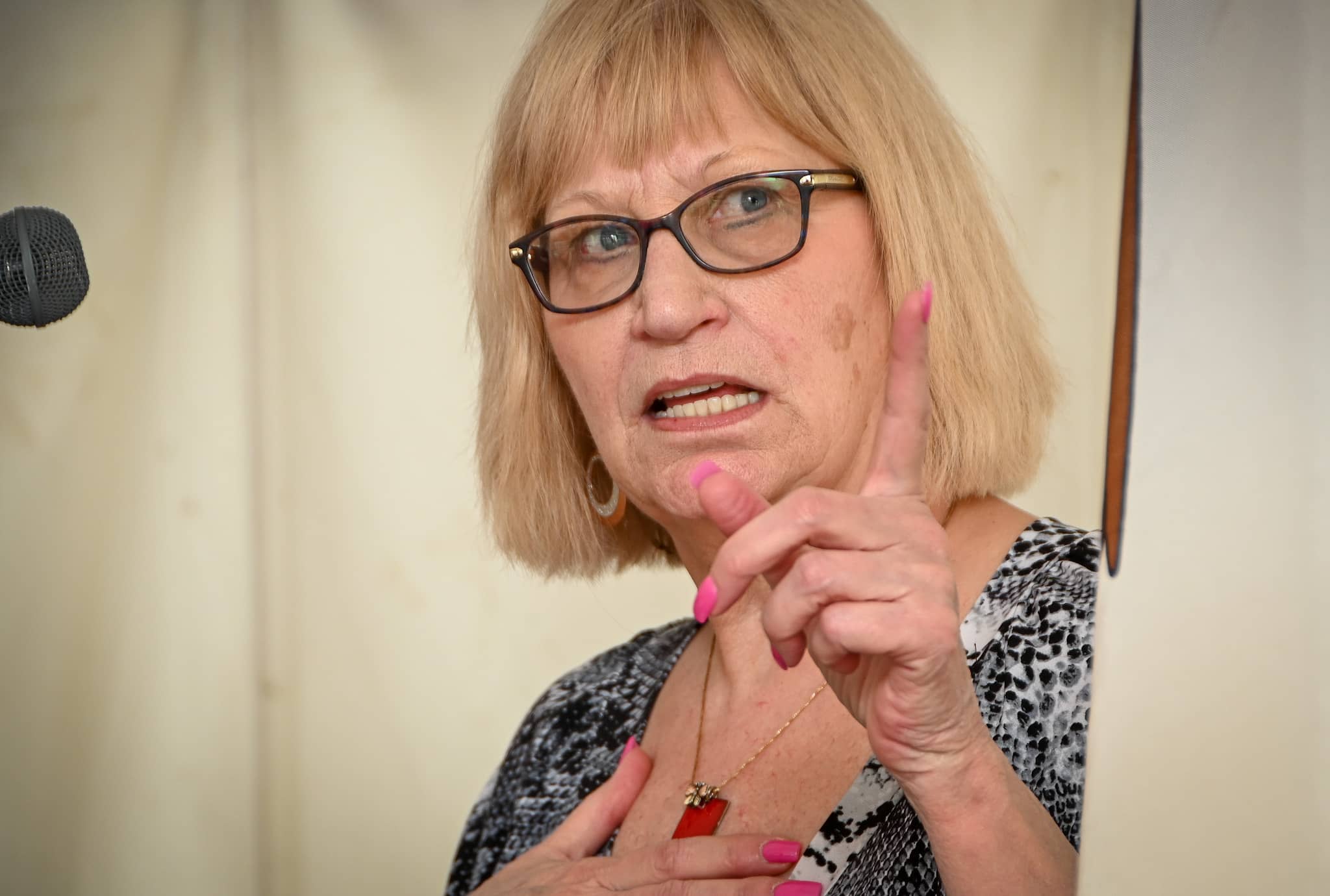 She said the house itself also helped her father be the man he was.
"It allowed him to be a husband and a father and a traveler and a storyteller, to be a grandfather and an uncle," she said.
Wright considered the house to be one of his 38 most important works, and it is listed on the National Register of Historic Places and the Illinois Wright Trail.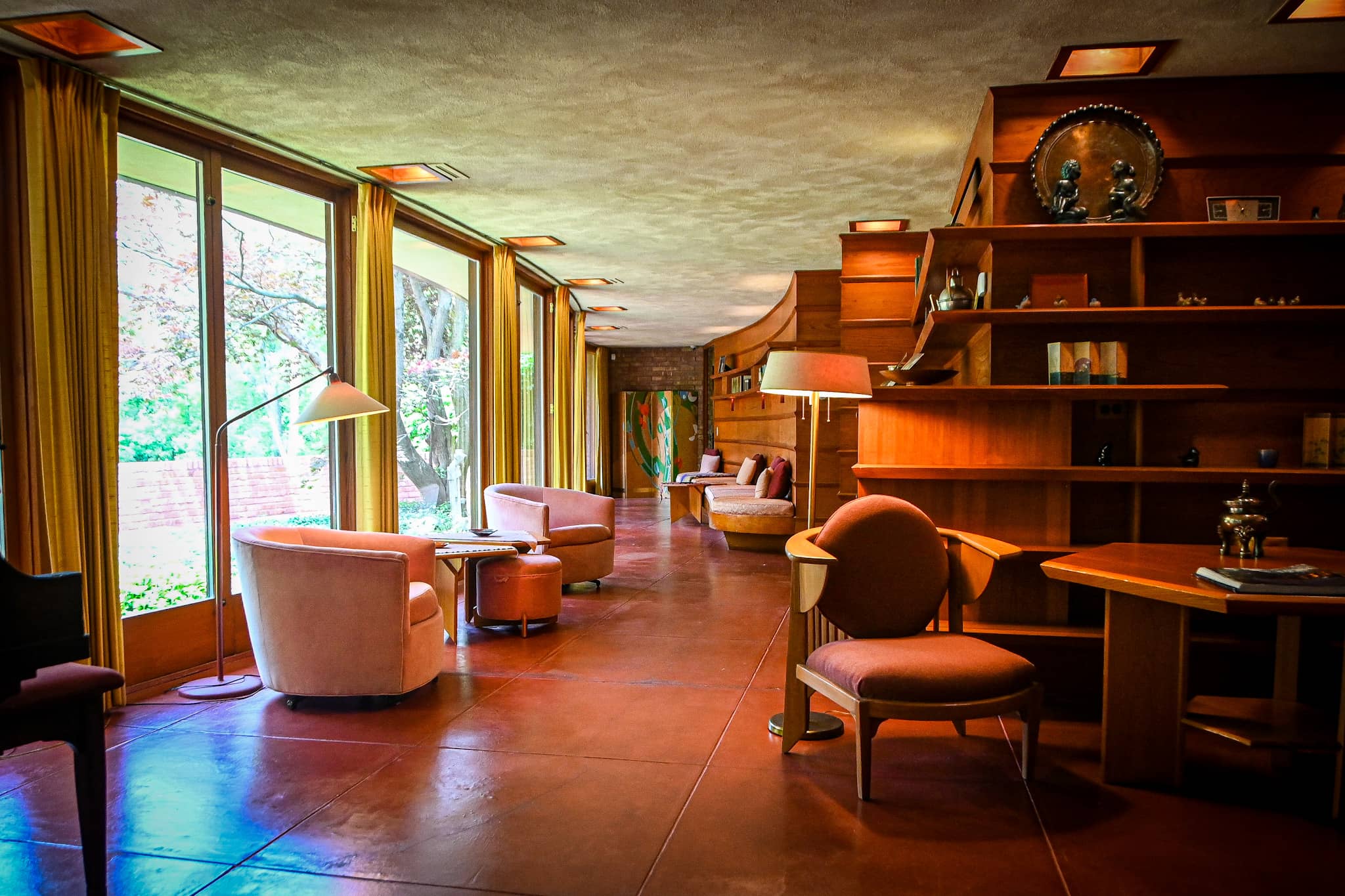 Today, the SAH program provides up to $101,754 to veterans with service-connected disabilities. Takano and Congressman Eric Sorensen, a Rockford native who represents the 17th District, stressed they are continuing to work on other programs to support veterans.
"As Americans, we owe it to veterans and their families to pay for the cost of war," Takano said. "If we're going to send men and women off to war, we better be ready to pay for all of the costs associated. So I'm going to continue to find ways to support veterans and their families once they come home and when they come home."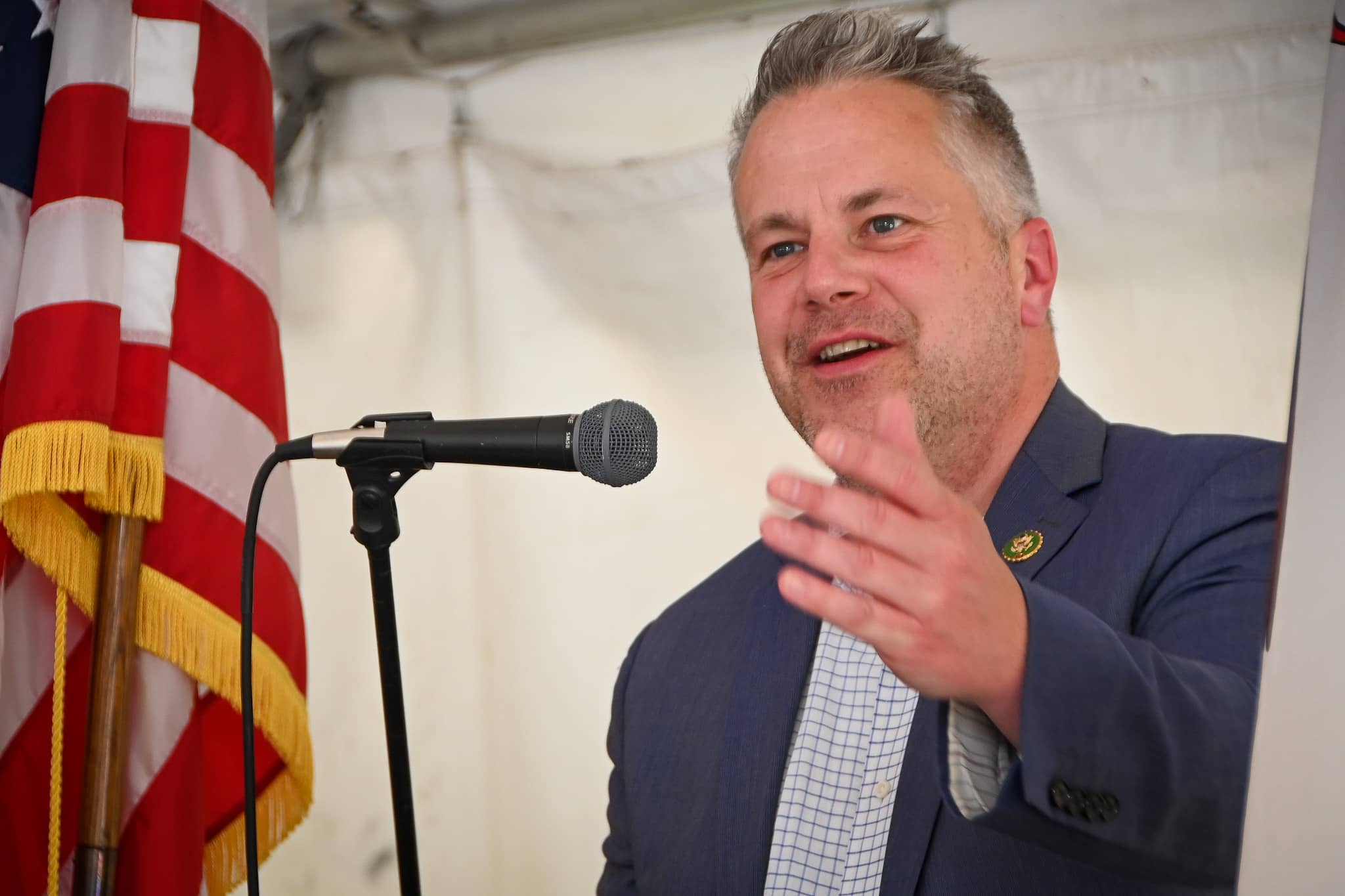 Sorensen said the program allows our military members to return home to the place that they love and where they are loved.
"Our veterans must be able to live comfortably, and it's Congress's job to make sure that we not only have the backs of the people who put everything on the line for us, but we give them the access to the services and the care that they deserve," Sorensen said.
He noted that last week the House voted to expand cost-of-living benefits for veterans with service-related disabilities and to extend career training programs for veterans transitioning to the workforce. The House also passed Takano's legislation that provides health care services to former Korean veterans of the Vietnam War who have since become U.S. citizens.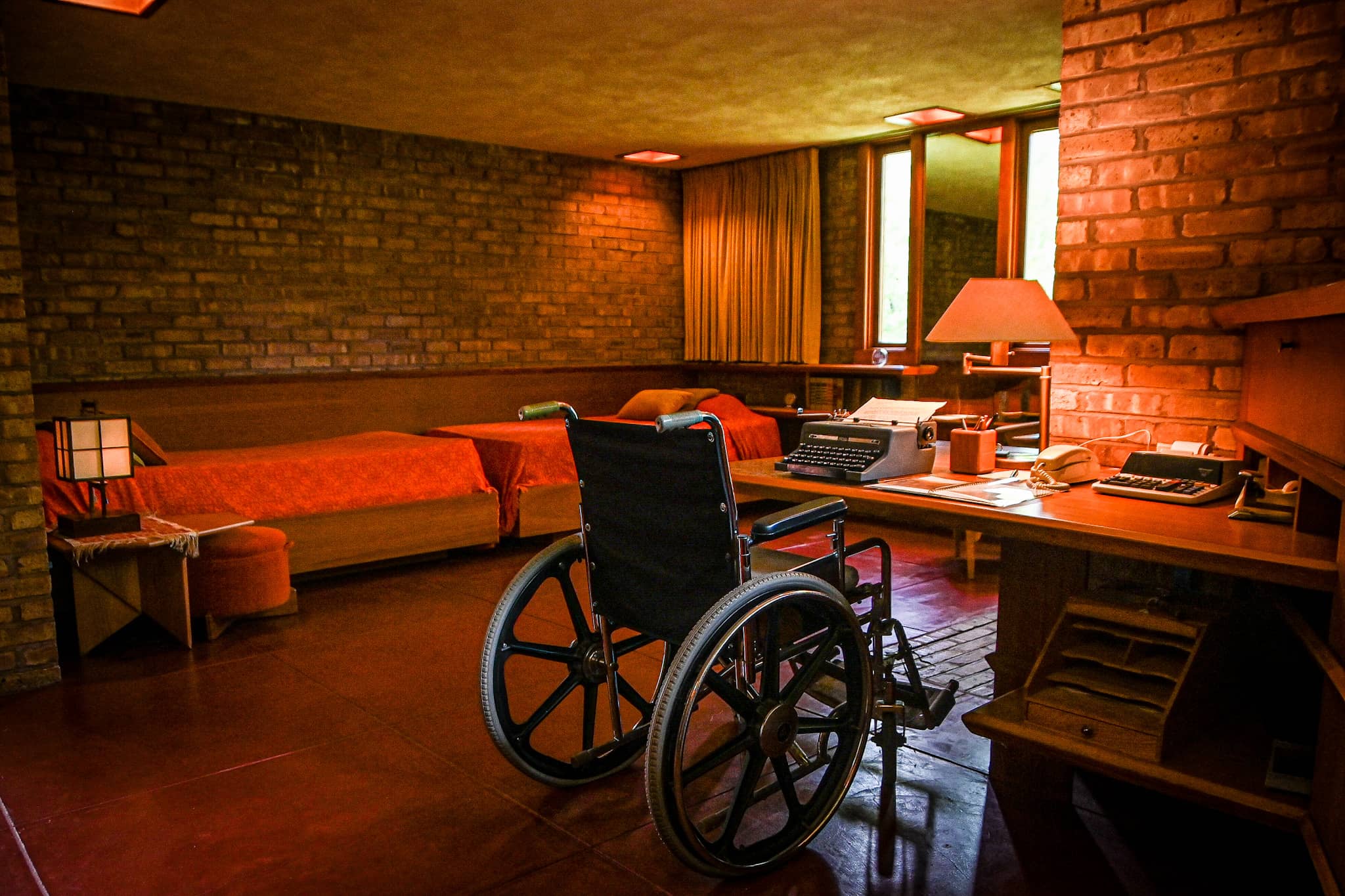 Sorensen said he's also working on legislation that would increase funding for veterans home improvement projects up to $10,000.
"Veterans should not be frustrated or overwhelmed with a medical issue returning home," Sorensen said. "It's all of our duties to not only celebrate veterans, but to make sure they have what they need when they return home."
Winnebago County Board Chairman Joe Chiarelli said he learned about Wright's architectural style while he worked with the city, county and the nonprofit foundation to acquire the property about a decade ago.
"I realize now that without the VA specialty adaptive housing program established in 1948 this rare and wonderful example of Wright's organic architecture may have never come to be," he said. "It truly is a gem for Winnebago County and is a tribute to our veterans and their service and sacrifice for this country."
---
This article is by Kevin Haas. Email him at khaas@rockrivercurrent.com or follow him on Twitter at @KevinMHaas or Instagram @thekevinhaas.