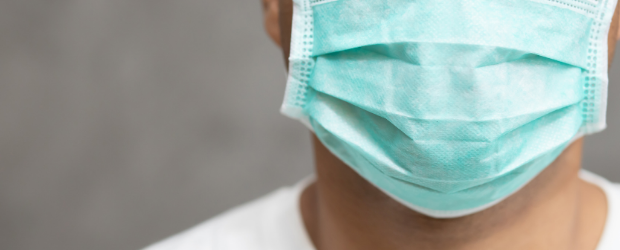 As 2022 progresses, the likelihood of in-person events will increase in wildly varying degrees, forms, and sizes. Some of these events, you'll hear about and learn about from 95.3 The Bull over the air, online, from our social media and more, so we wanted to make sure we are clear about our role in these events, and our policies regarding them in the current Coronavirus reality in which they will exist…
The short version:
At this time, there remains an inherent health and safety risk in attending any and all public events due to COVID-19. 95.3 The Bull & Mid-West Family strongly encourage any person considering attending any in-person event, to carefully consider all current National, State, and Local health recommendations and review all health and safety plans and policies provided directly by event organizers before attending in-person, along with any ticket refund policies for ticketed events before you make a ticket purchase.
In most instances, 95.3 The Bull and Mid-West Family are not the event organizers, but a promotional partner to help market these events for the 3rd party organizers. We will always carefully consider the events and the strength of their health and safety plans before we agree to promote an event, but as we've all learned together: situations / health guidelines are ever-changing, sometimes even day-to-day. You should always seek the most current information from local health authorities, and the most current information regarding the event directly from the event organizers themselves. We will do our best to provide organizer contact information along with any promotional information, when possible, to assist in this process.
To avoid any confusion, all inquiries regarding an event, its policies, and plans will be directed to the event organizer(s).
Any register-to-win contest taking place exclusively at an in-person event may be entered without attending by emailing thebull@953thebull.com with the contest name in the subject line and your name, address, phone, and date of birth in the body of the email.
Furthermore, for events organized by 95.3 The Bull and Mid-West Family…
The coronavirus, COVID-19, has been declared a worldwide pandemic by the World Health Organization. COVID-19 is extremely contagious and is believed to spread mainly from person-to-person contact. As a result, federal, state, and local governments and federal and state health agencies recommend social distancing and increased personal protection efforts, including frequent hand washing and wearing face coverings at all times outside the home.
Mid-West Family cannot guarantee that you (or those you come in close contact with) will not become infected with COVID-19. Further, attending a Mid-West event (including your travel to and from such event) could increase your risk of contracting COVID-19.
By purchasing a ticket and/or attending the Mid-West Family event: You acknowledge the contagious nature of COVID-19 and voluntarily assume all risk that you may be exposed to or infected by COVID-19 and that such exposure or infection may result in personal injury, illness, permanent disability, and death to you or those with whom you come into close contact.
You further acknowledge and agree to accept sole responsibility for any injury (including, but not limited to, personal injury, disability, and death), illness, damage, loss, claim, liability, or expense, of any kind, to you or those with whom you come into close contact (including your household members)("Claims"). You hereby release, covenant not to sue, discharge, and hold harmless Mid-West Family, its employees, board of directors, and representatives, of and from any Claims, including all liabilities, claims, actions, damages, costs or expenses of any kind arising out of or relating thereto.
You further understand and agree that this release includes any Claims based on actions, omissions, or negligence of Mid-West Family, its employees, board of directors, and representatives, event partners and sponsors, whether a COVID-19 infection occurs before, during, or after participation in any Mid-West Family event.
You agree to abide by posted rules, warning or instructions by Mid-West Family, the venue where the event is held and any government authority with respect to social distances, adherence to any dress code (including mandatory face coverings) and sanitation guidelines.
You further agree not to attend the event if you are diagnosed with or suspect that you may have been infected by COVID-19, and in the event you become ill or suspect you have been infected with COVID-19, you agree to immediately discontinue your participation in the event.
If you cannot agree to or accept the foregoing, DO NOT ATTEND THE EVENT. Failure to agree to or abide by any of the foregoing may result in denial of entry or immediate expulsion from the event, in Mid-West Family's sole discretion, in addition any and all remedies which may be available to Mid-West Family in equity or at law.