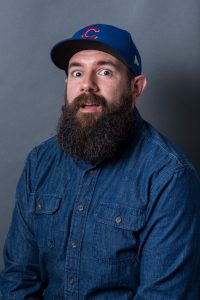 Rockford! I'm thrilled to be back to the state that birthed me and shaped me into the large, bearded gentleman I am today (I blame Portillos. Just kidding Portillos, please don't leave me…ever). I've spent the last decade on the East Coast and couldn't be happier to be back to where things are flat and normal and the folks are nice. My wife and I both grew up not far from here, in the Northwest burbs of Chicago. This is where our family calls home, this is where I want our daughter to grow up, and this is where I want our Boston terrier (Rex), to terrorize a whole new set of neighbors. Fun fact: Rex is named after Rex Manning from the movie Empire Records. We celebrate "Rex Manning Day" every year. I prefer good coffee, cheap beer, Mexican food, soccer, and the Bears & Cubs. I also possess a bunch of fishing gear that I swear I'm going to use again, soon.
More from Gordon Mays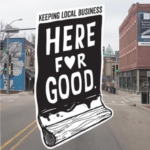 Rockford Art Deli's downtown storefront might be shuttered like many of their neighbors, but owner Jarrod Hennis and his crew are hard at work...
Read More