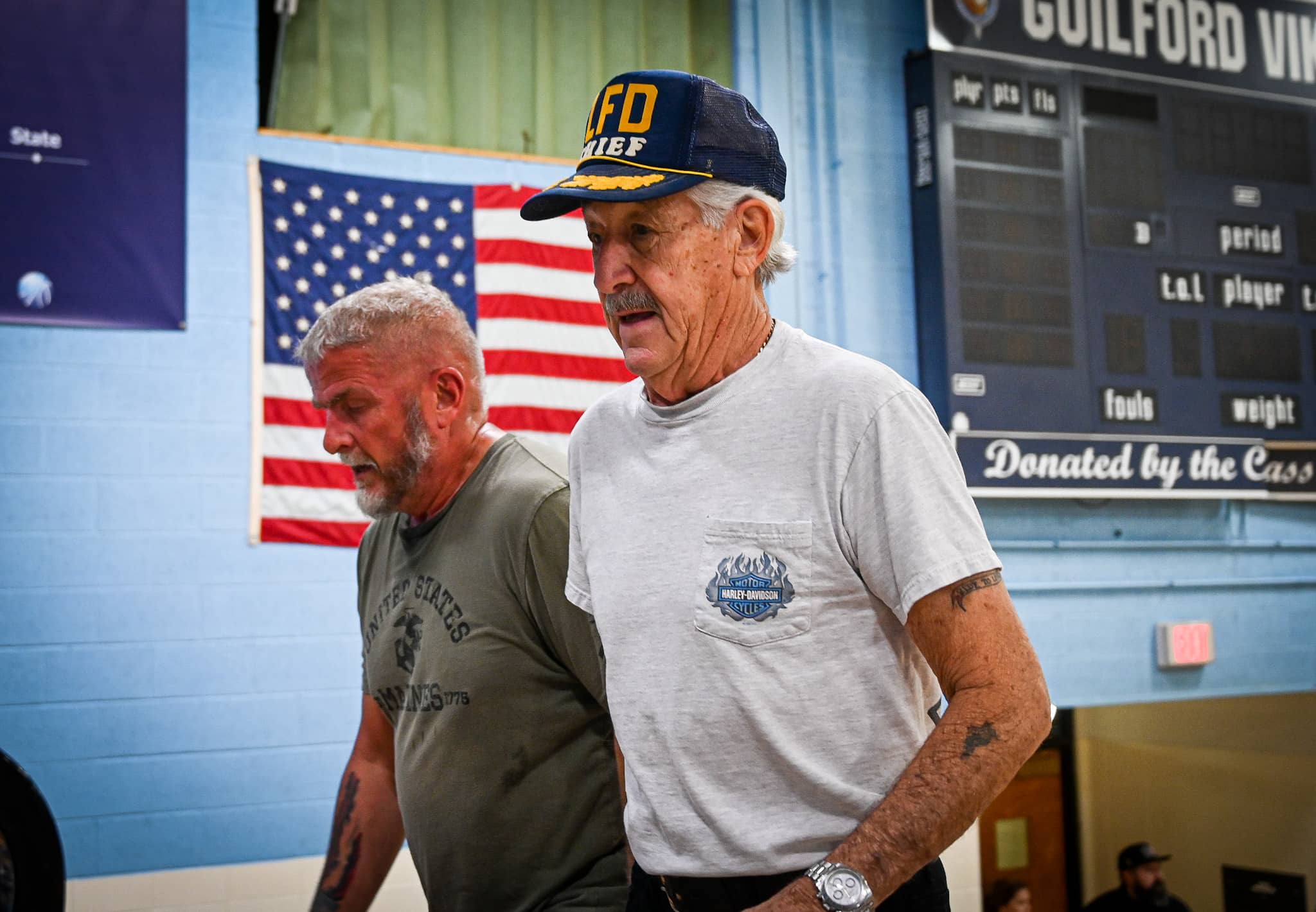 ROCKFORD — Lynn Kerstetter's thoughts were with the friends he lost 21 years ago as the 82-year-old retired fire chief trudged up flight after flight of stairs Sunday for the inaugural Hero Climb.
Kerstetter, who spent 28 years with the Louisville, Ohio, fire department, had friends and colleagues who died responding to the terrorist attack at the twin towers in New York on Sept. 11, 2001.
"I think of them every year on this date," said Kerstetter, who moved to Rockford to be near his son after retiring from Louisville and then running two fire departments on contract in Florida.
For several years, Kerstetter had participated in cross-country motorcycle rides to honor the first responders who sacrificed their lives on Sept. 11. On Sunday, he took part in a new tradition. The first Hero Climb challenged participants to ascend 110 flights of stairs to symbolize the stories of the World Trade Center.
"You lose your brothers and sisters and you just feel you're dedicated to be here for them," Kerstetter said. "I felt it was my duty to come here and honor them."
Nearly 3,000 people were killed in the attacks, including about 415 emergency workers.
"They didn't even think about going into those buildings. They went in there. That was their job," Kerstetter said. "That's what we do: We go in there to save people. We don't think about ourselves."
Kerstetter was among more than 50 people, including several local first responders, who participated in the inaugural climb. The event was moved inside Guilford High School's gymnasium after heavy rain. Inside, participants went up and down the bleachers 50 times to reach the 110 story mark.
The event was presented by Anderson Toyota and Bufalo Contracting and put on by 95.3 The Bull, B103, 100 FM and 104.9 The X. Proceeds raised by the participants and sponsors went to The Greg Lindmark Foundation, which supports first responders dealing with the stress and trauma of the job.
"My family is all fire, EMS," said Deb Alms, who climbed the stairs wearing her husband's Harlem-Roscoe Fire Department gear. "I wore gear in honor of them to try and understand what they go through every day and, most importantly, in remembrance for those (on) Sept. 11, 2001, who lost everything."
Alms is also a board member for The Greg Lindmark Foundation, which is named for the retired Rockford police deputy chief who died by suicide in 2015 after struggling with post-traumatic stress disorder. Lindmark, who spent 30 years with the Rockford Police Department before retiring in 2011, was a respected officer and investigator who went on to create the investigative bureau for the Winnebago County state's attorney's office. He died at age 53.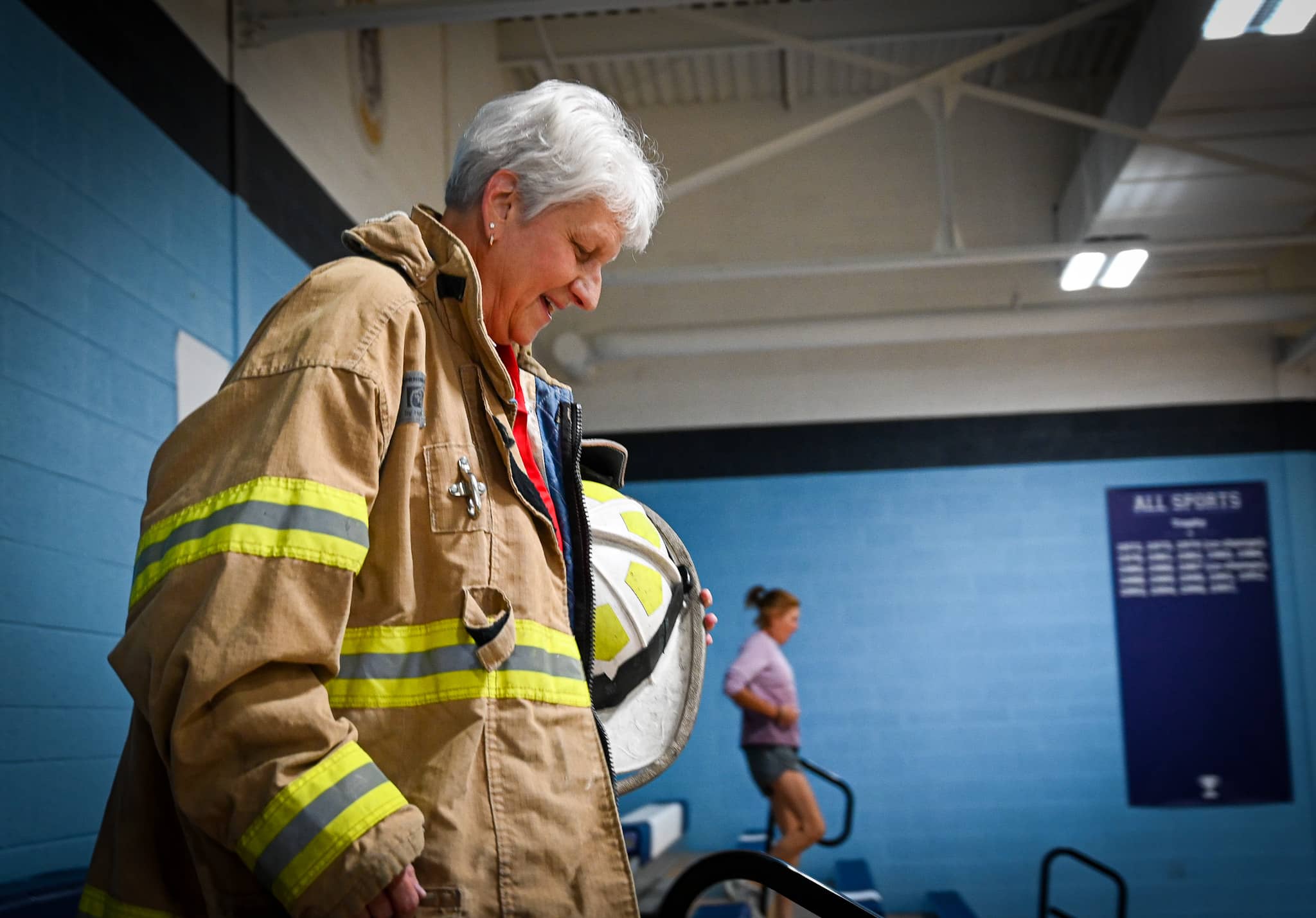 For Jerry Hall Jr., participating in Sunday's climb was both about honoring first responders and achieving personal health goals. He has lost more than 75 pounds since changing his lifestyle about two years ago. But more importantly on this day, Hall was thinking back to where he was 21 years ago.
"It really hit me hard," he said. "Those in first responder roles are pretty important to me."
Hall has multiple family members, including his father and two uncles, who are retired firefighters. He said he thought of how firefighters climbed stairs in heavy gear with many sacrificing their lives to help others.
The went in "knowing that what they're going into is an inferno," he said, "and knowing that they could be giving their last breath doing this."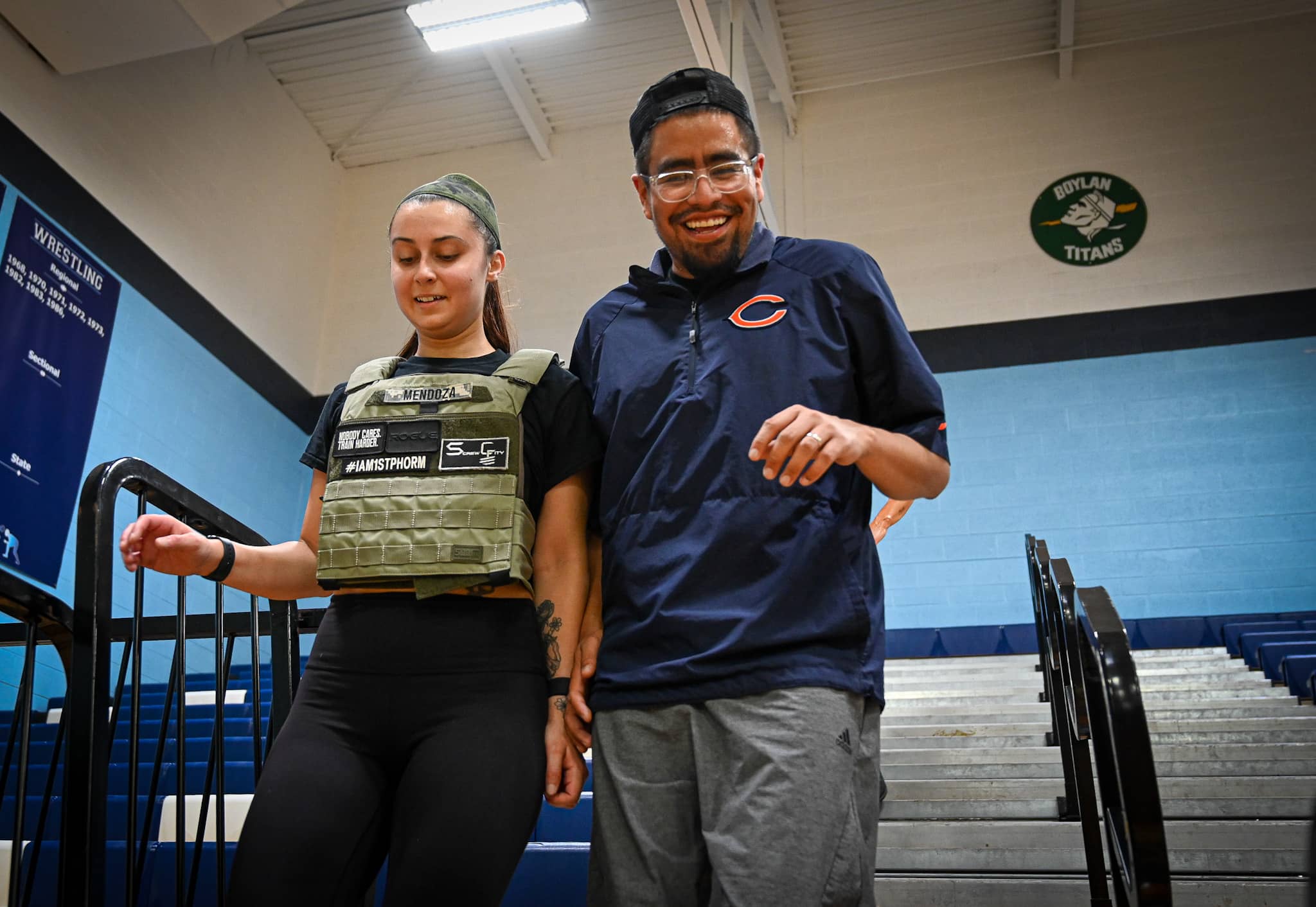 ---
This article is by Kevin Haas. Email him at khaas@rockrivercurrent.com or follow him on Twitter at @KevinMHaas