It's National Popcorn Day in America and here are a few of the "poppin'" local popcorn companies in the Stateline to check out.
Thanks to the pandemic, we have all been eating more popcorn than usual. Who doesn't love popcorn? It's been around for some 5,600 years after all, and was discovered in Central and South America according to the Farmer's Almanac.
It's fun to make, great for your health since it relatively is a low calorie snack, it's allergen-free and 100% whole grain. But the way, did you know that popcorn kernels pop up to 3 feet high? True…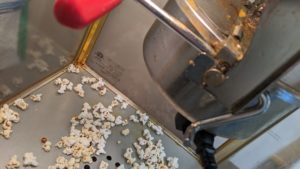 Since we're eating billions of quarts each year and mostly in our homes watching Netflix and such, you may want to check out these local pop corn companies and support 'em. Plus you can treat your taste buds to something fresh and different.
Chicago Kernel Gourmet Popcorn in Millennium Station, Kernel's Gourmet Popcorn Company in the Spring Brook Prairie Pavilion, or even the Great American Popcorn Company in Galena all are poppin' fresh daily.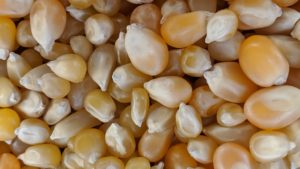 One last thing during National Popcorn Day. Microwave popcorn popped onto the scene in 1981. Before that, the first popcorn machine in 1885 was made in Chicago and used a gas powered motor. Never take your microwave for granted again…
Happy Poppin' and Happy Eating..