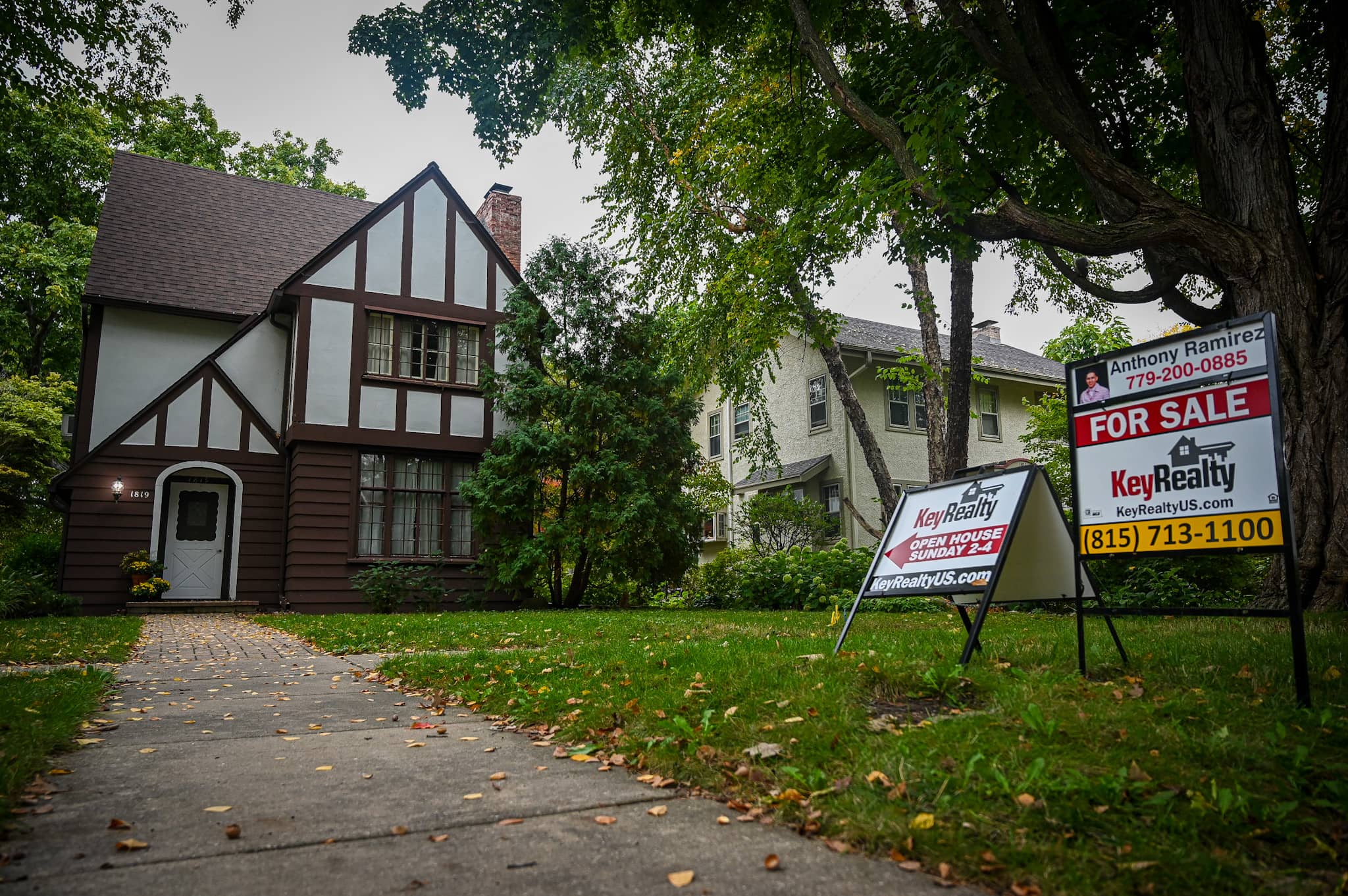 ROCKFORD — Home sale prices in the Rockford region have hit a record high for the third straight month, topping an average of $200,000 for the second time, according to newly released data from the NorthWest Illinois Alliance of Realtors.
Statistics released Thursday show the three-month rolling average sale price for a home sold in Winnebago, Boone and Ogle counties was $205,198 in August. That tops the previous highs of $205,005 in July and $198,254 in June.
"Two factors are driving current sales activity – inventory availability and mortgage rates," Conor Brown, CEO of NorthWest Illinois Alliance of Realtors, said in a news release. "Both have been unfavorable to buyers, but that hasn't stopped the strong interest and demand in Rockford homes, which are still at a much more affordable rate when compared to other markets in Illinois and across the country."
Rockford home prices are about $75,000 less than the average home sale price in Illinois and about 50% less expensive, or $201,902 less, than the national average.
The average sale price in the Rockford region in August is up 6% or $11,621 from the same month a year ago when homes went for $193,577 on average.
Realtors say the rising prices have led to fewer homes moving off the market. Home sales dropped 11.5% from 460 sold in August 2022 to 407 this August.
Despite being the highest total number of homes sold in a month so far this year, the 407 homes sold was the lowest total sales since 401 were sold in 2012, according to Realtors' data.
So far this year, 2,517 homes have been sold, a nearly 20% drop from 3,131 through the first eight months of 2022.
There were 119 fewer homes on the market in August compared to the same month a year ago, dropping from 455 to 336.
"Most homeowners continue to enjoy large wealth gains from recent years of price gains," Brown said. "However, first-time homebuyers, including many renters, are concerned as they're facing growing affordability challenges because of less inventory and higher interest rates."
In July, homes sold at a record pace of nine days on the market. That pace doubled to 18 in August, which was still below the annual average of 24 days for a home to sell.
"The facts are clear: This is a seller's market. There has been a jump of almost $57,000 in home prices in the last 5 years," Brown said. "With record-breaking home prices this month, this is the year to list your home and take advantage of growing equity to
make your move up."
5 highest home sale prices
The five highest average home sale prices have happened since July 2022. Here's a look at the numbers: 
August 2023 | $205,198
July 2023 | $205,005
June 2023 | $198,254
August 2022 | $193,577
July 2022 | $193,118
---
Compiled by Kevin Haas. Email him at khaas@rockrivercurrent.com or follow him on X at @KevinMHaas or Instagram @thekevinhaas and Threads @thekevinhaas