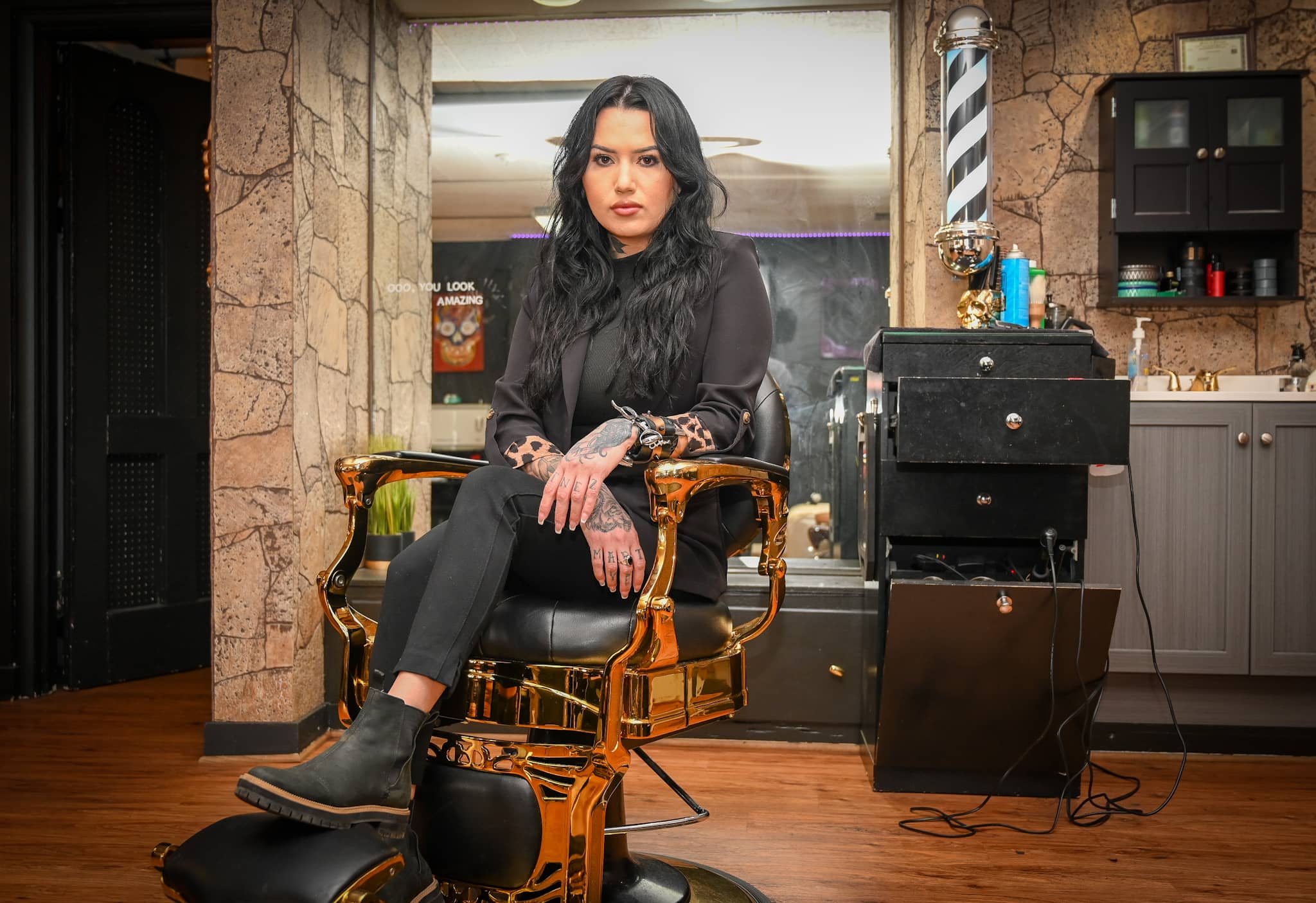 ROCKFORD — First things first, let's get Elena Martinez's title straight: She's a barber, not a hairdresser or stylist.
The 30-year-old entrepreneur and licensed barber has had to overcome the stereotype that the job's not for her as she broke into a male-dominated industry. Only about 21% of barbers in the country are women, according to U.S. Census Bureau figures.
"I dealt with years of people not wanting to sit in my chair," Martinez said. "I would get that question all the time, 'Do you even know how to fade?' I had to just bite my tongue. … To me, it was a little disrespectful."
After nearly a decade of beard trims, fades, straight-razor shaves and other cuts, Martinez is now keeping her chair filled with clients. That chair, with gleaming gold-colored metal that accents black cushion, is about to change locations.
Martinez is moving her business, Esquisite LX, from its home in Rockton to downtown Rockford. She plans to fill the former Kuma's restaurant at 420 E. State St. by May 2. The space was most recently home to locally owned fashion retailer Danetrik's.
The new shop will open with her and fellow barber Kendrick Moore, who now works with her in Rockton, commanding two of the five stations.
Martinez hopes to help introduce more women to the profession as the remaining chairs are rented. She encouraged her friend, Shannon Lea, to attend barber school and she expects Lea to join her at the shop this summer.
"I'm trying to get the word out to more women," Martinez said. "I would love to bring in more women barbers. Just to get them out there and to get into the industry and get confident with what they're doing."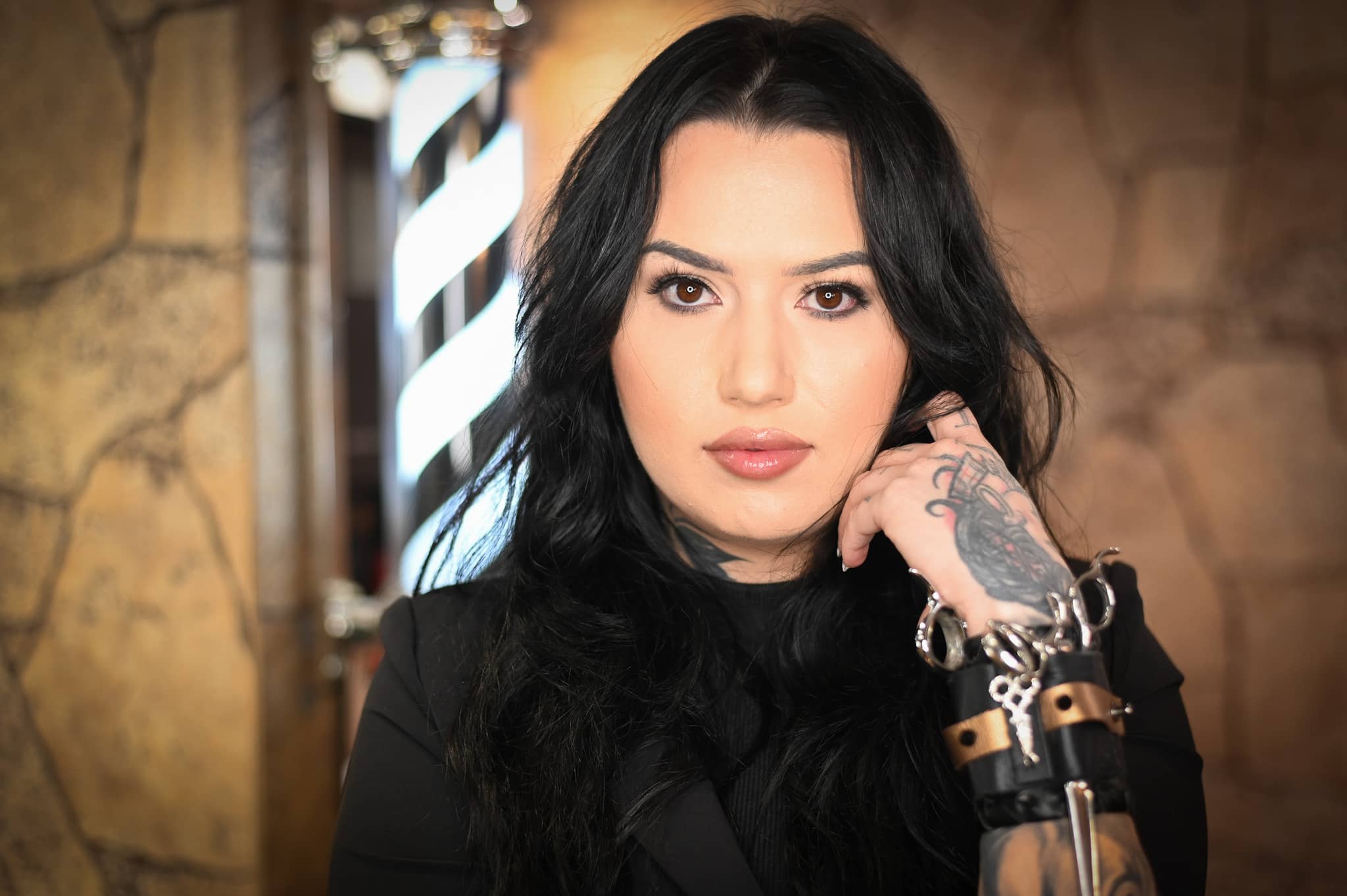 She takes pride in working with a diverse clientele because of her ability to cut any type or texture of hair. She works with both men and women with services ranging from hot towel shaves, beard trims, nose and ear waxes, perms, traditional trims and elaborate hair designs.
"Barbering, my designs and everything, that's my art form," she said. "I used to draw, and now I put it into barbering."
Martinez, a Beloit, Wisconsin, native, started as a barber in Janesville nine years ago. She said at first there were times when only one client a day would see her. But eventually, as people saw the quality of work, she earned more trust and more customers.
She next spent three years working at The Parlour Barbershop when it was in downtown Rockford. That's where Andrew Vowles said he first became her customer, and he was so happy with her work he remained a client when she opened her own business in August 2020 at 647 S. Blackhawk St. in Rockton.
Vowles said she creates a comfortable and relaxing environment for her clients. He said he's been impressed with the quality of her cuts and how she interacts with his children, ages 10 and 5.
"My youngest is on the autism spectrum, so he's very particular about the people he deals with and allows to touch him and stuff, and he's 100% comfortable with her," Vowles said. "She made friends with him before she asked him to get in the chair and put on the cape. She made sure he felt comfortable before he even got into the chair."
Martinez said that many of her customers, like Vowles, are from Rockford. That's why she is eager to move back to downtown. She'll continue to operate from her Rockton shop, which is next to China Palace and near the Church by the Side of the Road, until the end of April.
Vowels said he also admires Martinez as an entrepreneur. Vowels owns Ernie's Midtown Pub in Rockford, which he opened in 2021. He, like Martinez, took on owning the business without backers or investors providing upfront capital.
"A lot of people think because you're a young business owner that you must have had backers or investors or came from money," he said. "Elena is very similar to myself where she actually just worked her ass off her whole life to get to this point."
---
This article is by Kevin Haas. Email him at khaas@rockrivercurrent.com or follow him on Twitter at @KevinMHaas or Instagram @thekevinhaas