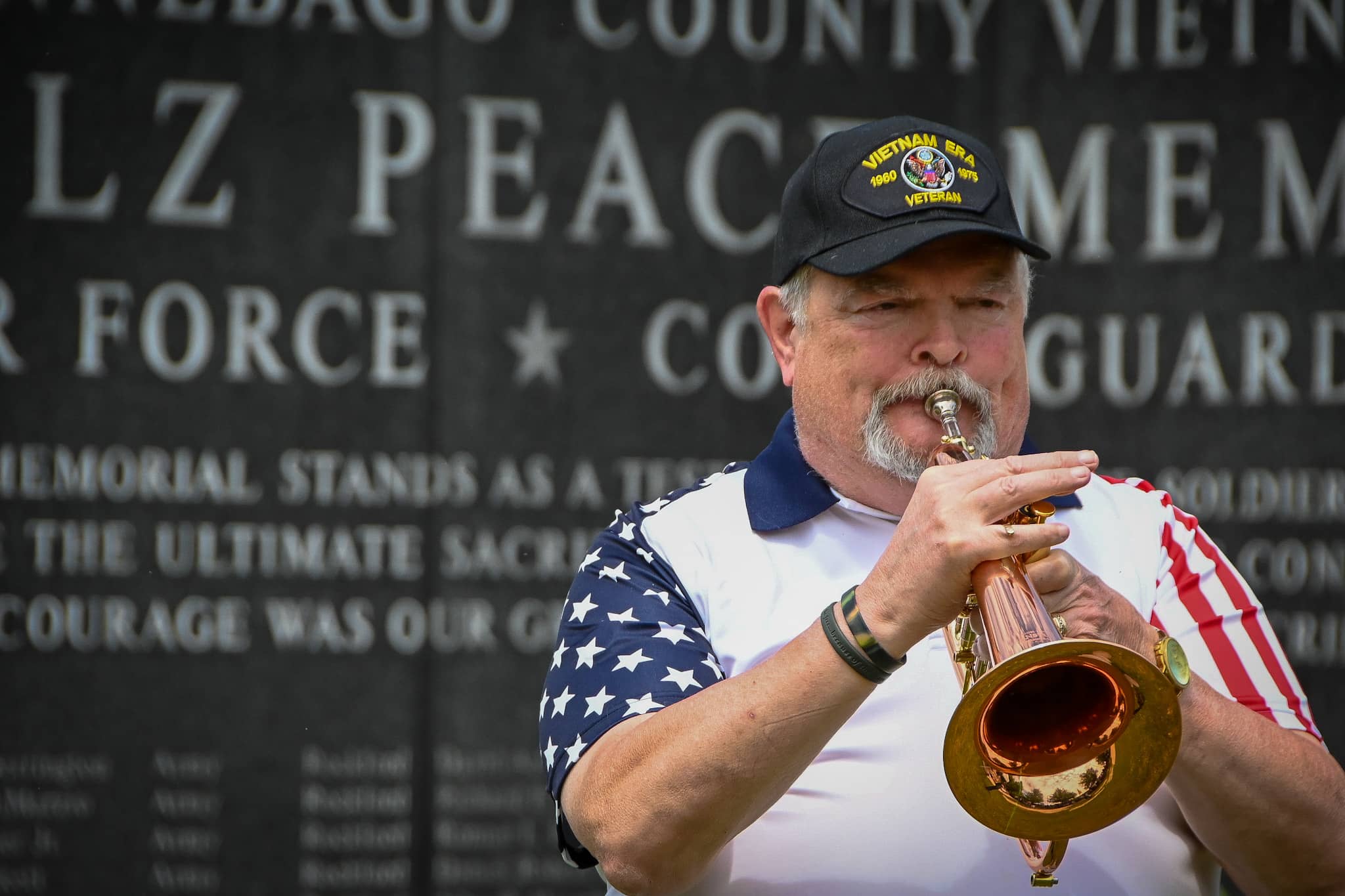 ROCKFORD — Military veterans, their families and other community members filled the grounds around the LZ Peace Memorial on Monday for a Memorial Day ceremony that organizers say will be the final one after 18 years.
Nearly 200 people gathered to honor and mourn the men and women who died in service of the U.S. military.
The event is orchestrated by Nick Parnello, a 75-year-old Vietnam veteran who zips around the memorial site to corral different veterans and other dignitaries to share poetry, music and words to honor fallen service members during the nearly two-hour ceremony.
"A lot of pain is still out there. It will never be gone," said Parenello, president of the Vietnam Veterans Honor Society. "Wars take so much out of our human psyche."
Parnello said people will likely still gather at the LZ Peace Memorial, 6799 Guilford Road along the Perryville Path loop, each Memorial Day. But he has decided to stop organizing an official ceremony. Instead, he'll focus on other projects such as Operation Fallen Flags, which works to replace worn and tattered U.S. flags, and LZ Wings, which aims to provide war veterans with therapeutic recreation by flying small aircrafts.
"We have more projects that I really want to devote my time towards," Parnello said.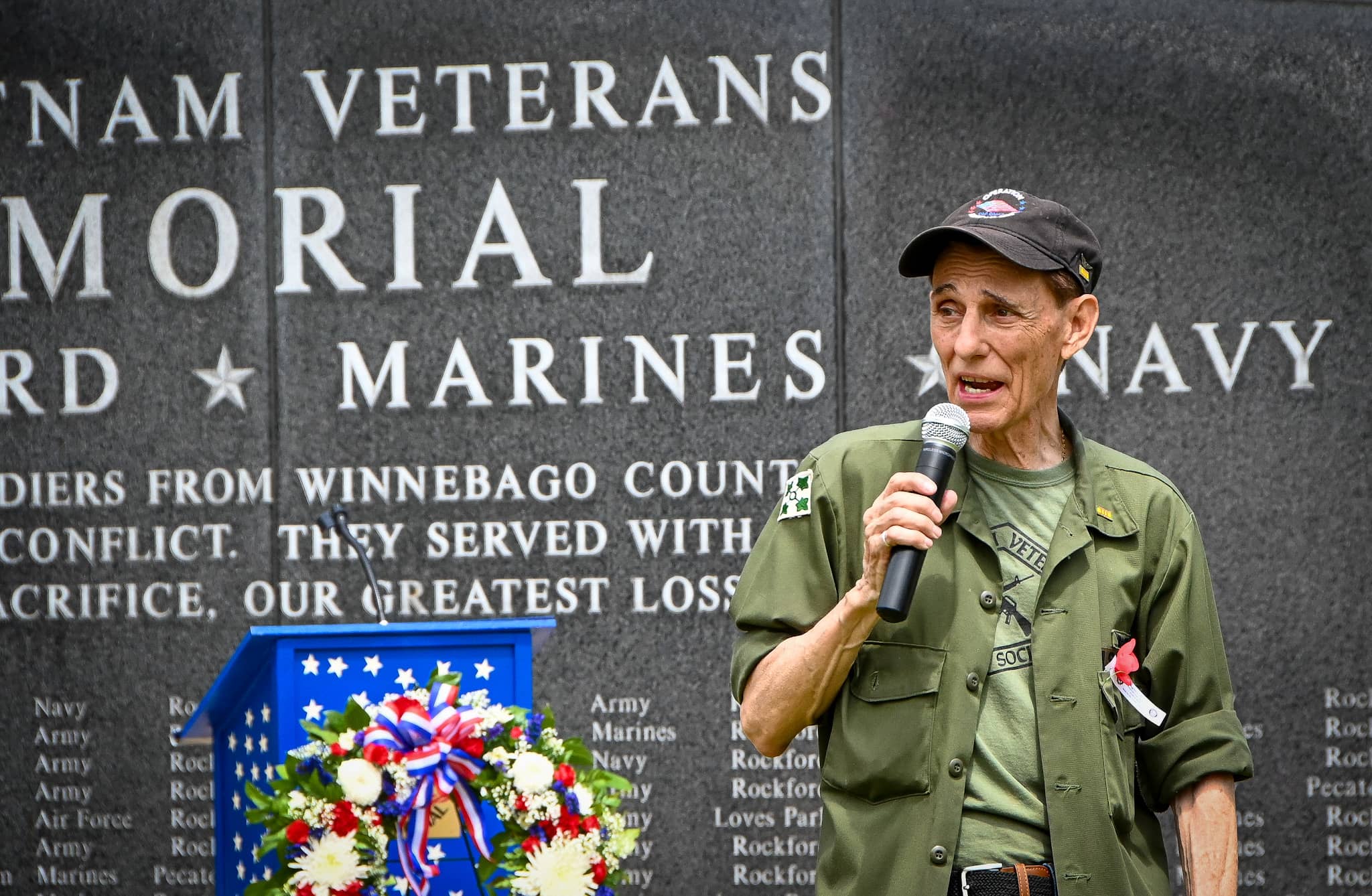 Several speakers at Monday's ceremony thanked Parnello for his years of organizing the service.
"Nick has one of the biggest hearts of anybody I know," said Paul Logli, a board member for Midway Village Museum, which owns the grounds where the memorial sits. "He always brings people together. He does a great job. It is a labor of love."
Parnello refers to Logli as "LT," one of several nicknames and honorary titles he bestows on people who support the efforts of the Vietnam Veterans Society.
"When Nick Parnello asks you to do something, it's just better to say yes," said Mike Pelcher, an Air Force captain who Parnello refers to as "Captain Blue."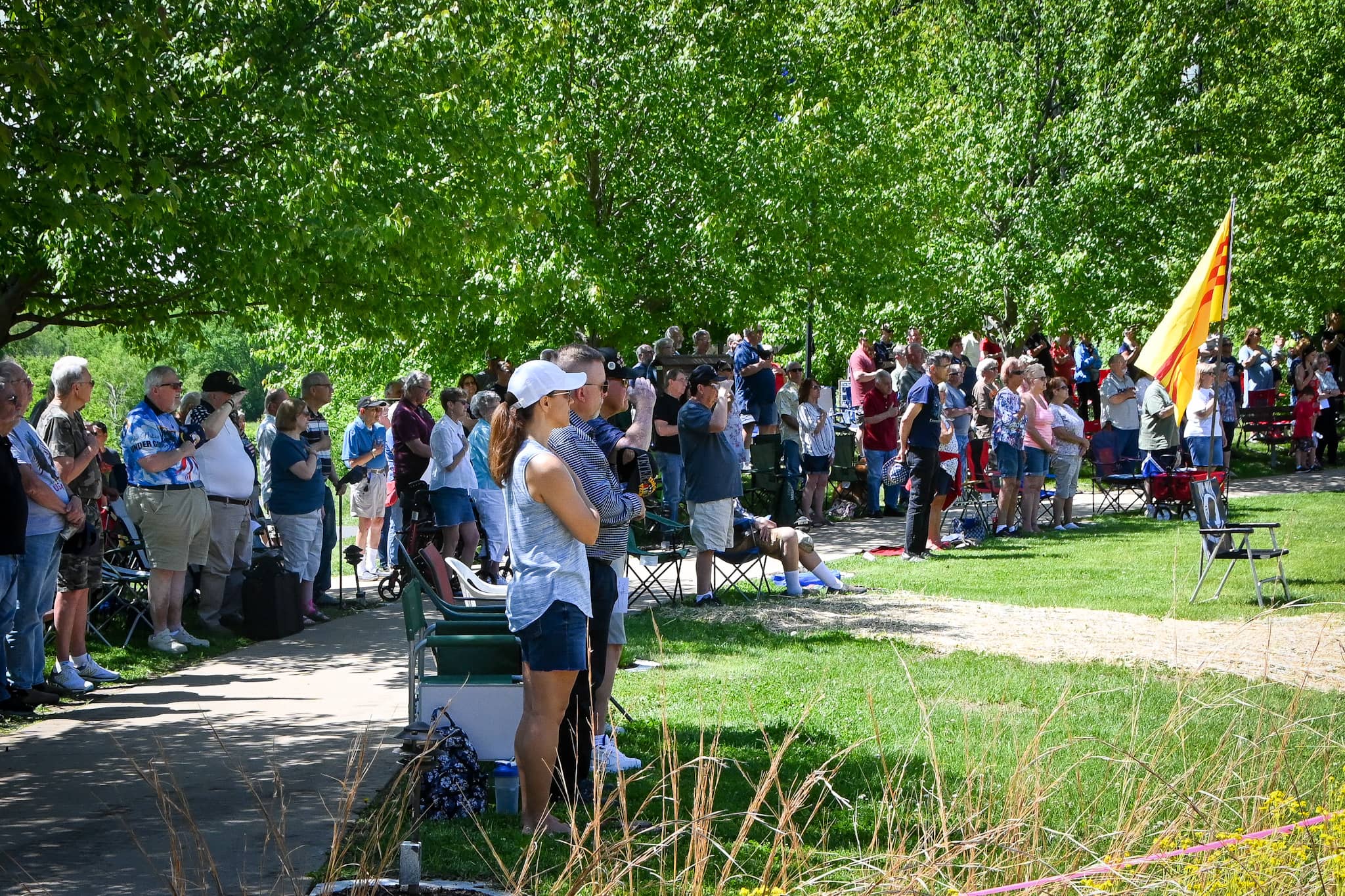 Pelcher delivered a speech that was both a tribute to those who died in service and an impassioned plea for unity.
"This is a day that we page homage to those who didn't come home," he said. "It's a day of solemn contemplation over the cost of freedom."
He drew from quotes by both President Ronald Reagan, a Republican, and Bill Clinton, a Democrat, in his speech, and he urged people not to see labels such as Democrat and Republican but to see one another as Americans.
"We seem to be constantly engulfed in anger and divisiveness, conflict," Pelcher said. "May I be so bold to suggest that maybe we consider saying yes to protecting this republic, this great experiment, by intentionally promoting unity versus divisiveness. Not just on Memorial Day. Not just in front of this wall, but every day when no one's looking."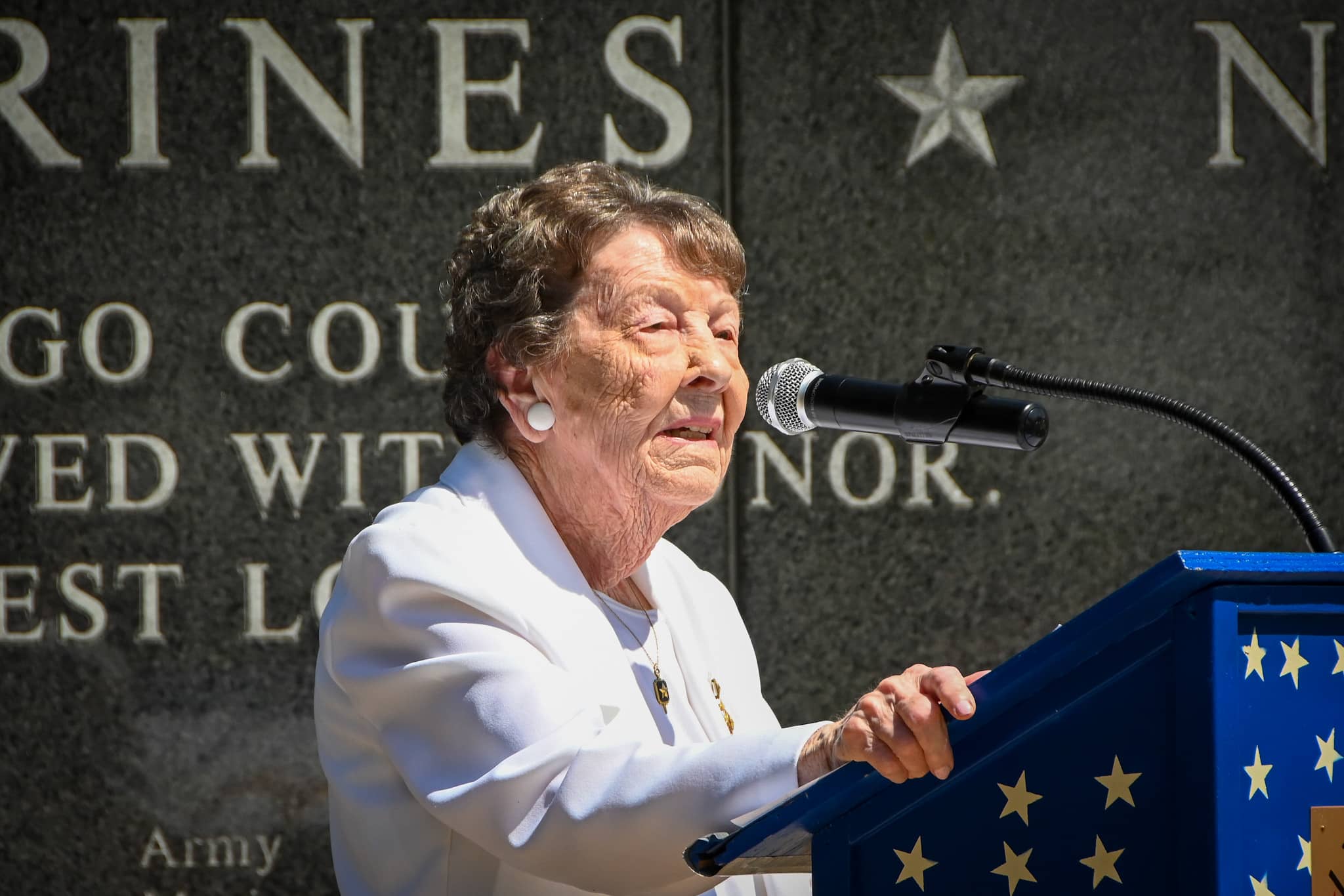 The wall that serves as a backdrop to the ceremony has the names of roughly 75 local military members who died in service etched into the academy black granite. A Huey helicopter that was deployed in Vietnam rests above the Wall of Honor. There is also a memorial for those who died from the effects of Agent Orange along the walkway above the wall.
"We are honoring the names on the back wall, but many of us sit here and say, 'except for the grace of God.' We were just a couple feet to the left. A couple feet to the right, and oh what a different it makes," said Scott Hale, an Army veteran who closed the ceremony with the playing of taps.
Parnello deflected many of the compliments sent his way, and thanked all the people who have helped make the ceremony possible over the years.
"I get far more back than I ever give," Parnello said. "Just a lot of wonderful people I've met through the years."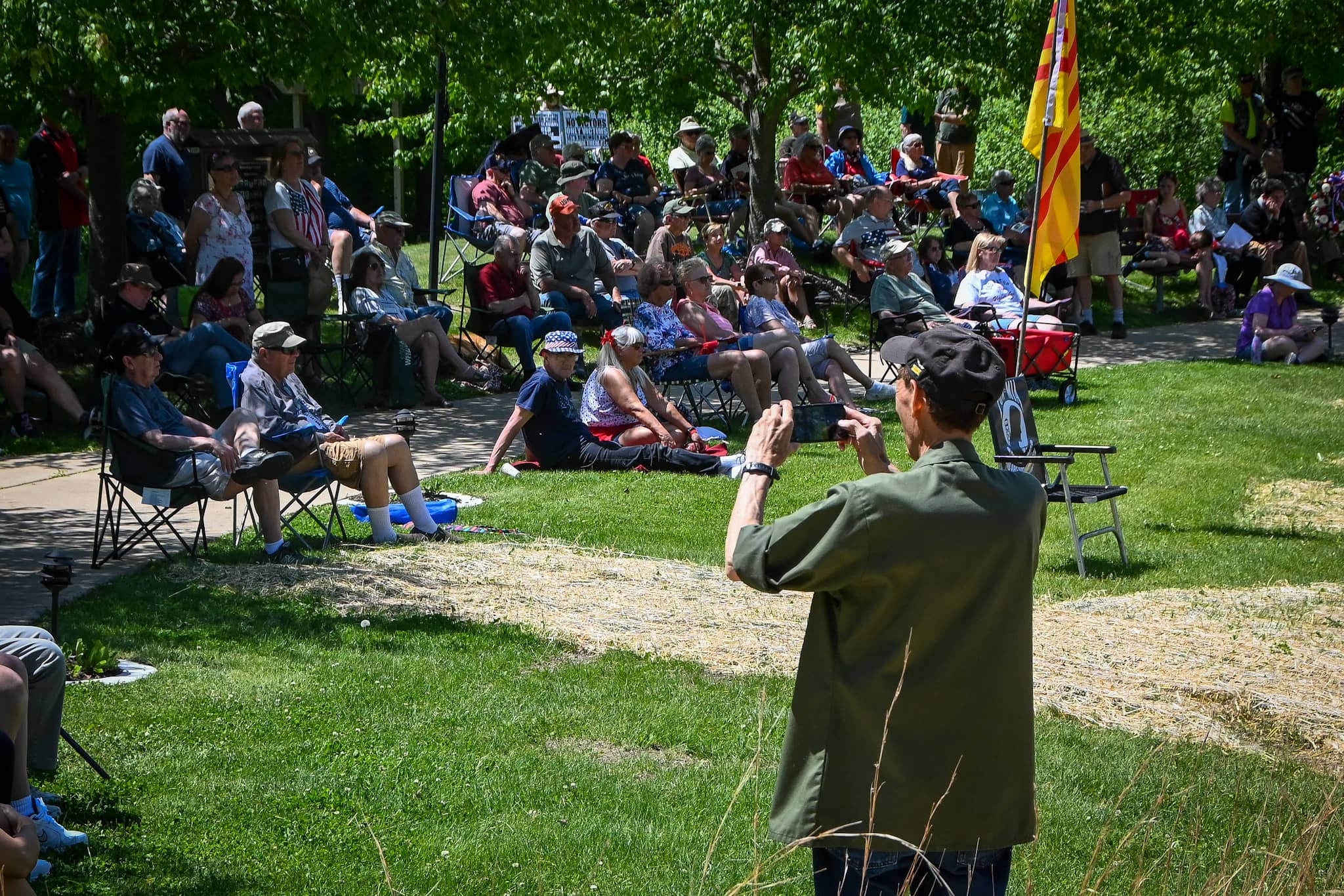 ---
Contact | Vietnam Veterans Honor Society
Contact: 815-968-1040
On the web: lzpeace.org; lzwings.org; operationfallenflags.com
On Facebook: facebook.com/LZPeaceMemorial
---
More photos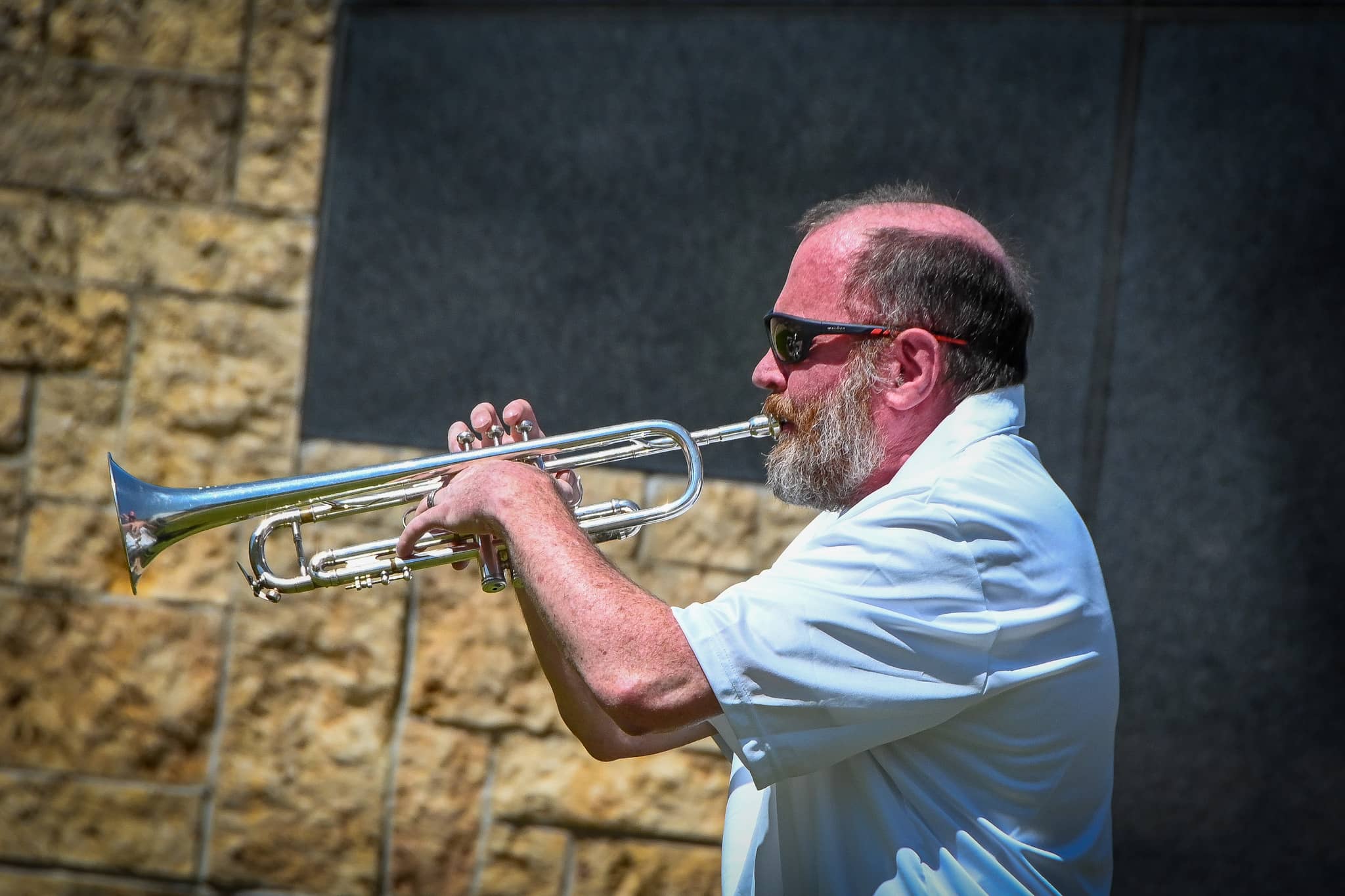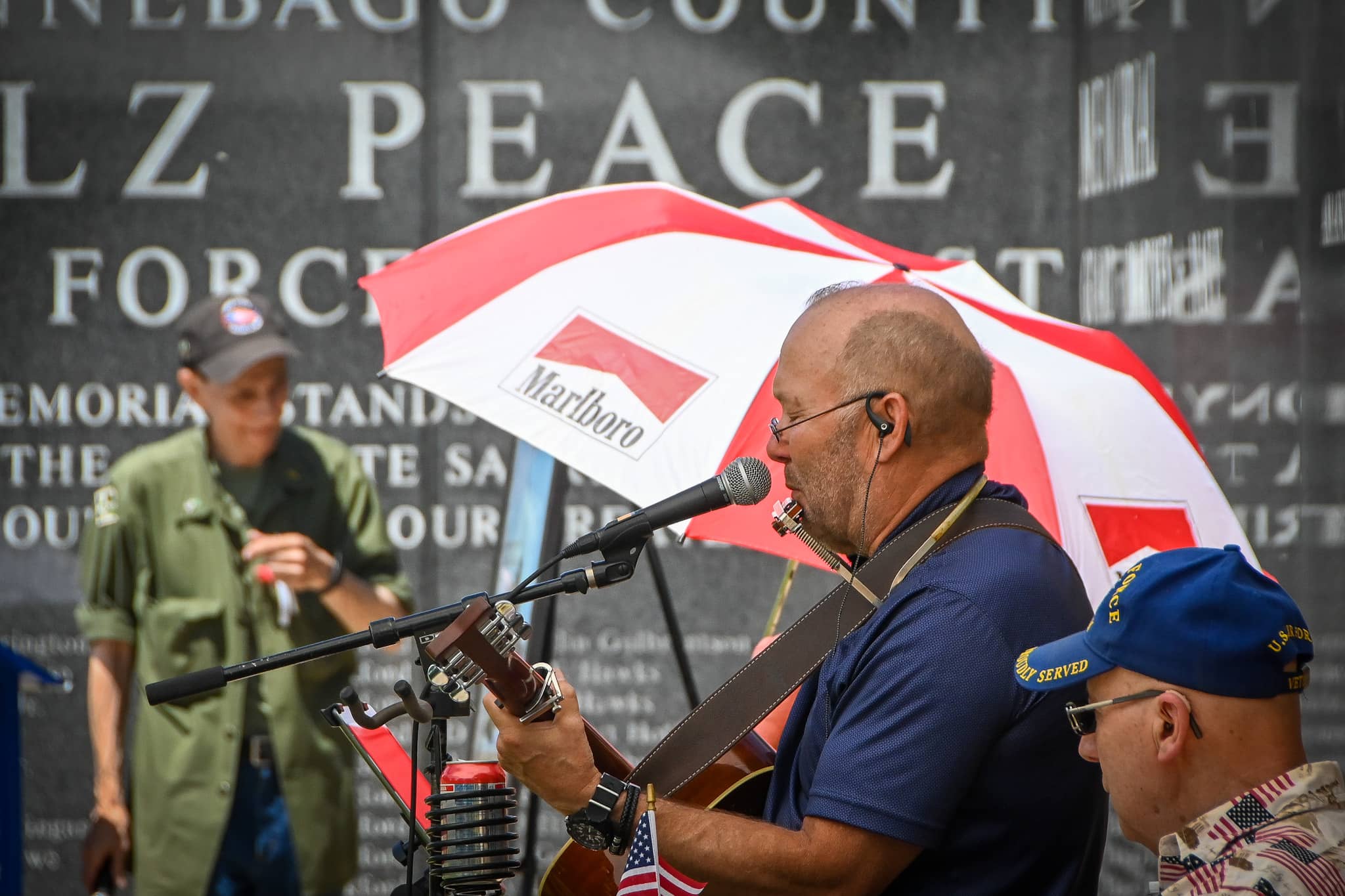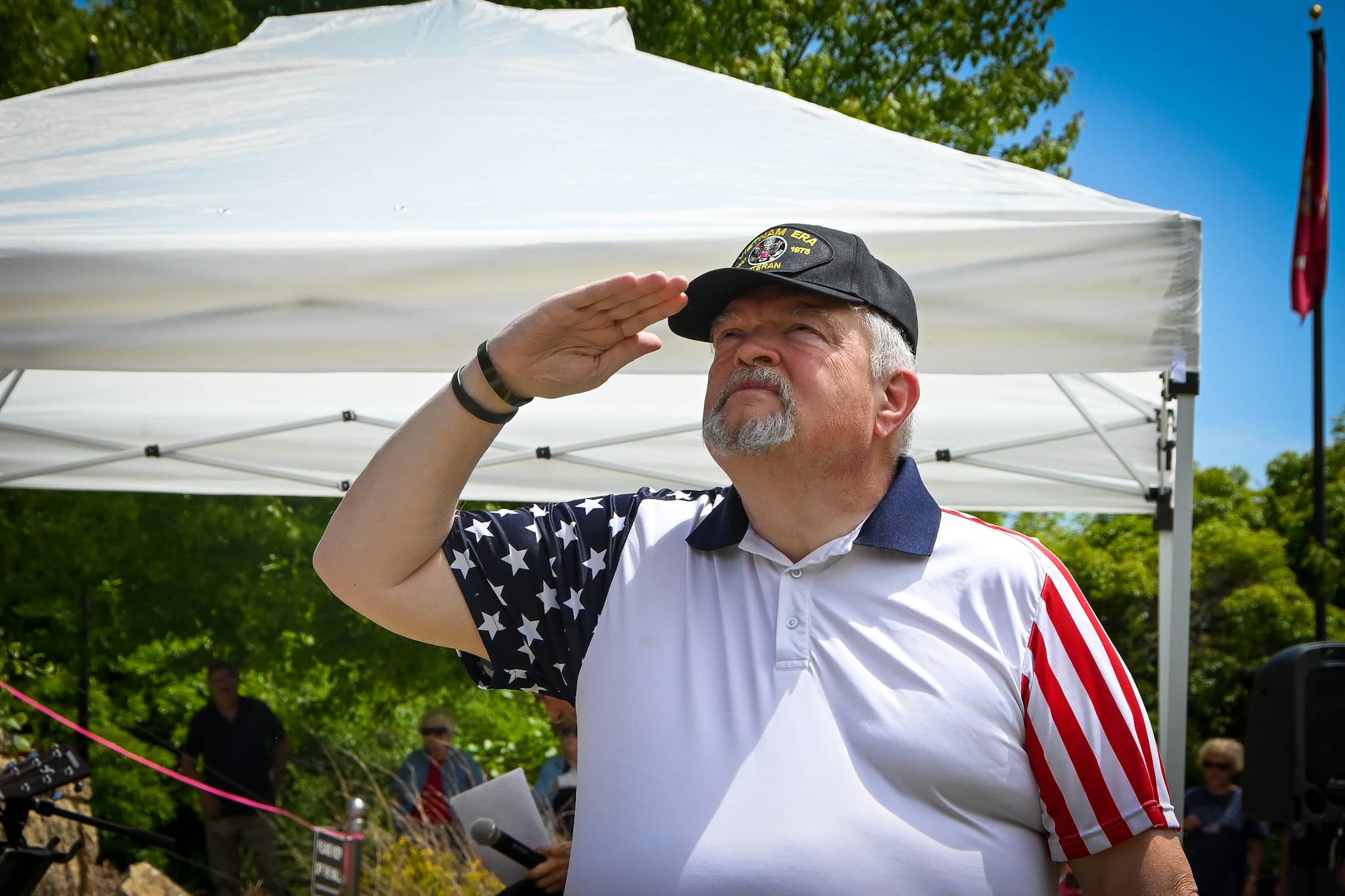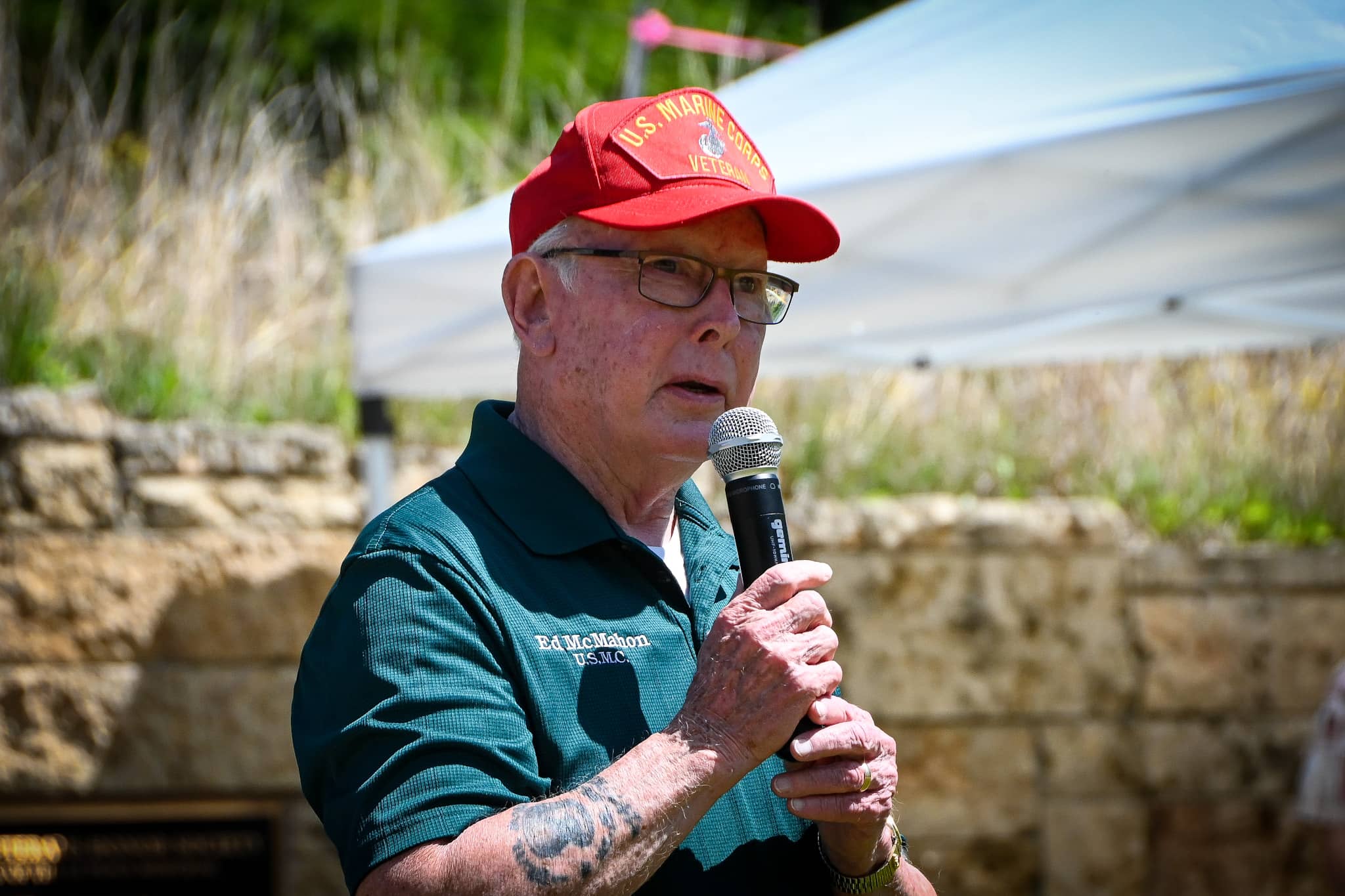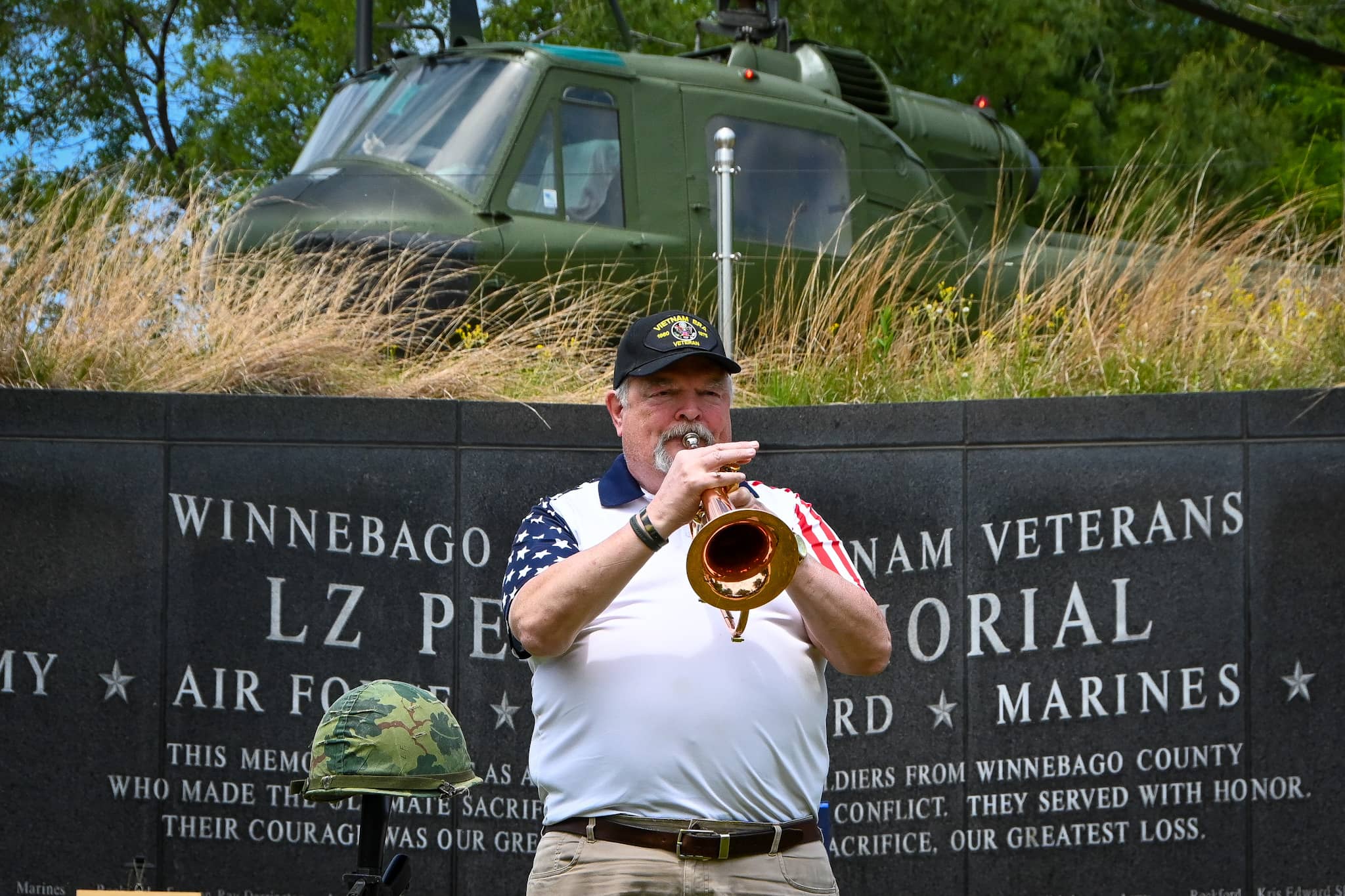 ---
This article is by Kevin Haas. Email him at khaas@rockrivercurrent.com or follow him on Twitter at @KevinMHaas or Instagram @thekevinhaas.