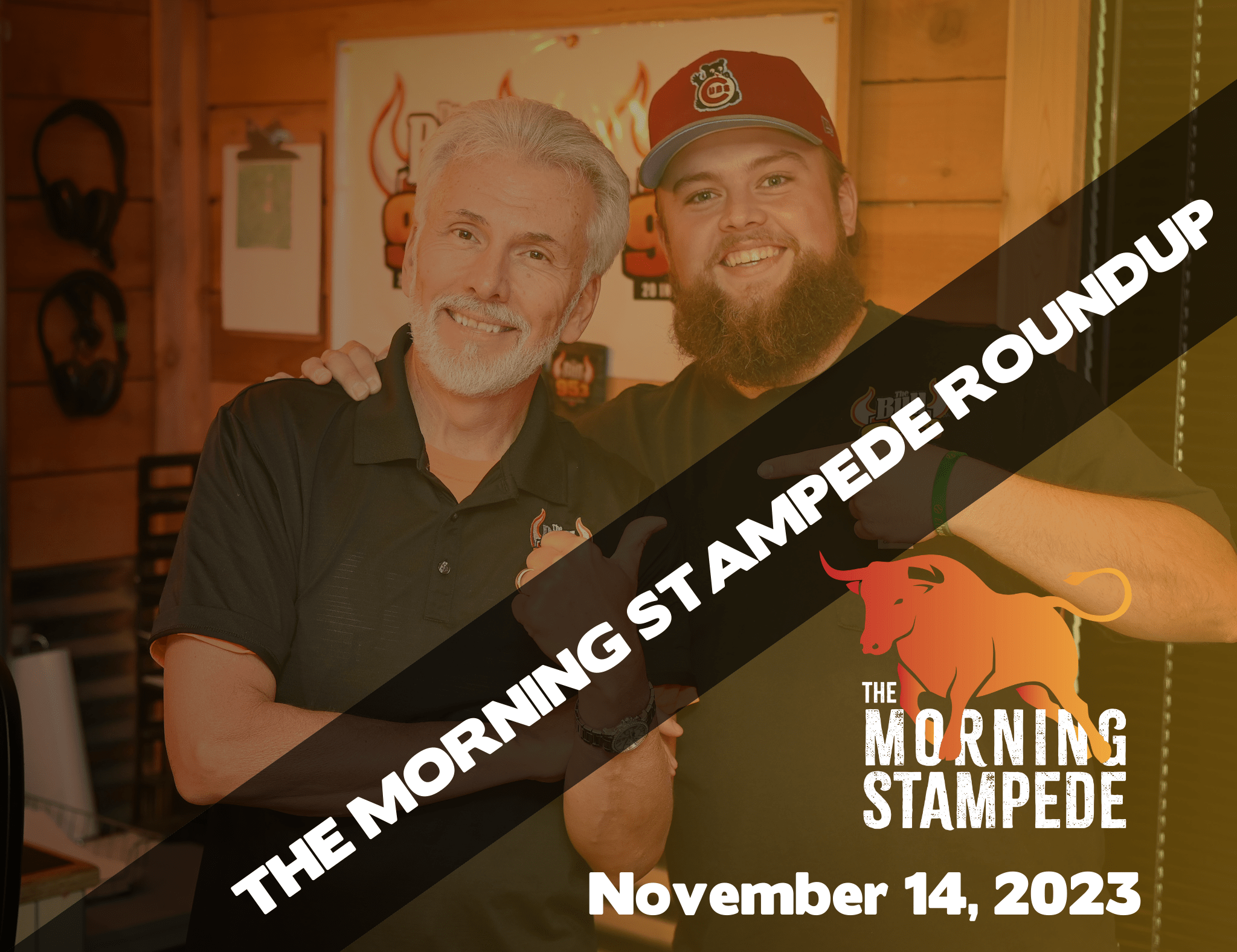 5 Things to Know from The Morning Stampede with Steve Summers and Ryan Sartori
Tuesday, November 14
1. The week of awesome ticket giveaways continues with Bull Battles setting the stage for 4-Day Country Thunder giveaway!
2. Also, at 8:15 all week, play along with Smashed Up Smash Hits to win Kenny Chesney tickets! 
3. Steve had an something up his sleeve this morning that caught Ryan completely off guard.
4. Paying rent sucks. Paying your mortgage for the year sucks, too. Having your entire year's worth of expenses for the roof over your head doesn't suck at all. Sign up now at thebullrockford.com for the 2023 Home for the Holidays 2023. 
5. A man is sending his DNA to the moon in hopes to be used for a higher purpose. Find out why in today's Bull Bits.