Posted By: Gordon
September 29, 2021 @ 1:03 pm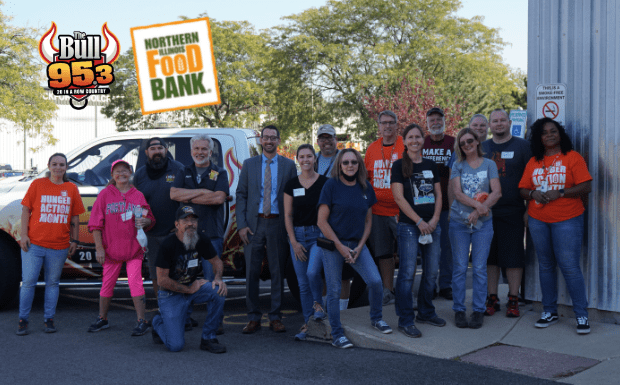 The Northern Illinois Food Bank's Hunger Action Month 2021 wrapped-up with a record-setting morning thanks to the generosity of a group of Herd members, 95.3 The Bull staff, and special guest Rockford Mayor Tom McNamara, who joined forces to pack 614 boxes of produce, equaling 18,510 pounds of food, which provides 15,425 meals to neighbors in the Stateline!  These particular boxes will be picked up from the Rockford facility and delivered same-day to homes through a new partnership with DoorDash.
While September's Hunger Action Month is finishing up, the need for volunteers continues throughout the year. Check out all volunteer opportunities here in the Stateline at SolveHungerToday.org!
95.3 The Bull Pack-A-Thon 2021 at Northern IL Food Bank