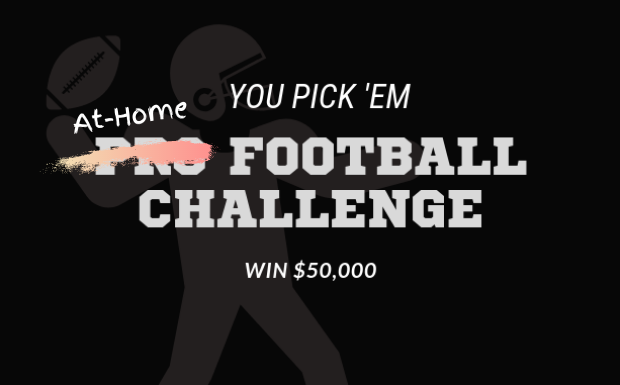 Make your weekly picks and you could score $50,000…from your couch!
Football season is full of athleticism, heartbreak, triumph, competition, blood, sweat and tears. We aren't talking about what's happening on the field, but what's happening while you watch who's on the field.
Being an at-home spectator is just as nerve wracking. Will you spill salsa on your shirt? Will your kicker miss a field goal? Will your favorite QB get sacked? WILL YOU RUN OUT OF BEER!?
Will your favorite team win?
We're hosting your ultimate Pro Football Pick 'Em Challenge, which could score you $50,000 big ones if you have the perfect pick 'ems.
Best part about this, you don't have to know everything about football to participate. Just pick your favorite teams each week to win!
Create a group with your co-workers, friends and family and play against us! Even if you don't win the $50,000 but are the best on the leader board, you'll get all the bragging rights with your crew. There isn't anything better than being the champ during football season.