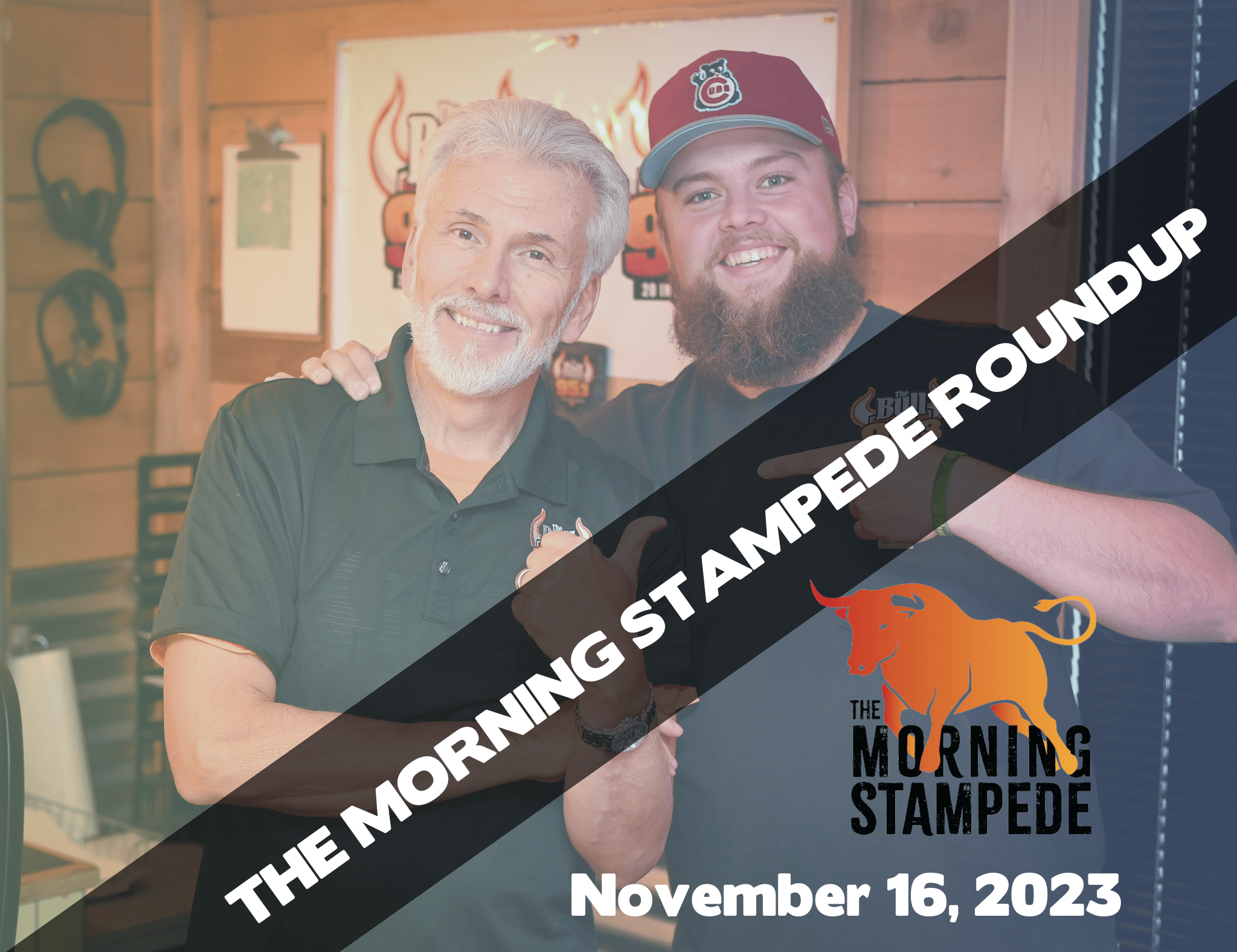 5 Things to Know from The Morning Stampede with Steve Summers and Ryan Sartori
Thursday, November 16
1. It's the Great American Smokeout sounds delicious, but we found out… it's not.
2. Bull Battles were hotly contested today as Rachel and Becki tried to fight their way to Country Thunder. 
3. Tony from Lindstrom Travel stopped in to tell us about how you can cross Cubs Spring Training off your bucket list.
4. Dancing with the Rockford Stars is coming our way this weekend. We welcomed Stacy Lidvall in studio to talk about how you can impact the important fundraiser.
5. Matt Stell is gearing up to headline the first Bull Bash since 2019! The Apollo Theatre plays host to the fun, and you can grab your tickets for just $20!